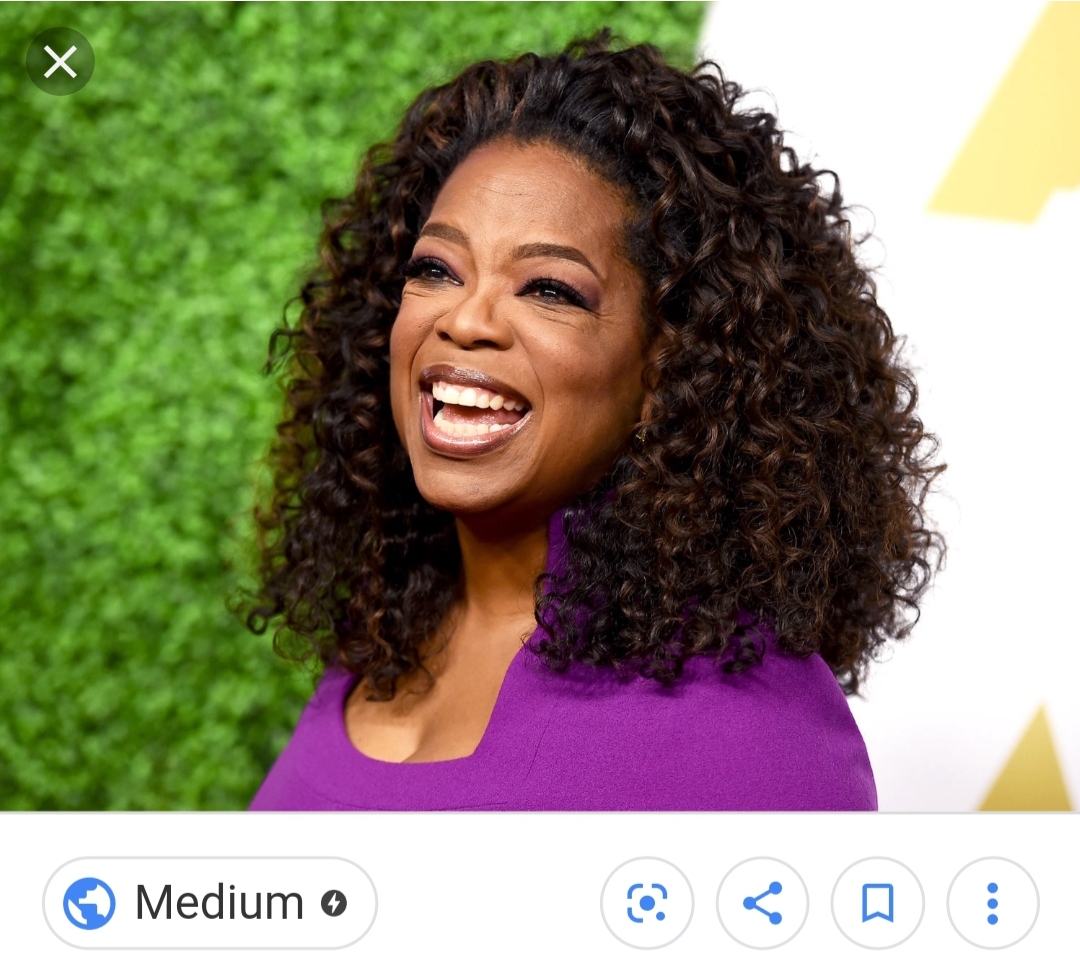 34) Oprah Winfrey
I Don't Really Need to Say More, But I Will
Born: 29 January 1954, Kosciusko, Mississippi, United States of America
Innovator and businesswoman whose current net worth is valued somewhere in the ballpark of $2.5 Billion.
Oprah is arguably best known for her talk show that ran from 1986 to 2011—then she did what all billionaires do and launched OWN (The Oprah Winfrey Network).
Her childhood was rough—she was sexually assaulted by several of her mother's male friends. After entering radio and network TV on local channels she quickly became a national sensation—and her star burned even brighter after starring in Steven Spielberg's The Color Purple in 1985 (she was nominated for the Best Supporting Actress Oscar).
On the first season of The Oprah Winfrey Show the program was on 120 channels across the United States and Oprah pocketed $30 million of the show's gross $125 million, and it only grew from there.
She is also known for her weight loss efforts and charity work. Oprah was awarded the Presidential Medal of Freedom in 2013.
Despite getting engaged to her longtime boyfriend in 1992 the couple has never officially gotten married
Badges Earned:
Located In My Personal Library:
Affairs of State: The Untold History of Presidential Love, Sex, and Scandal (1789-1900) by Robert Watson
The Book of Awesome Women: Boundary Breakers, Freedom Fighters, Sheroes, and Female Firsts by Becca Anderson
The Palace Papers: Inside the House of Windsor- The Truth and the Turmoil by Tina Brown
Whose Who in American History: Leaders, Visionaries, and Icons who Shaped Our Nation by John M Thompson, William R Gray, and KM Kostyal
Badges Earned:
Located In My Personal Library:
Time Magazine's 100 Women of the Year (Oprah appears in the 2004 article, "Oprah Winfrey")
Sources: