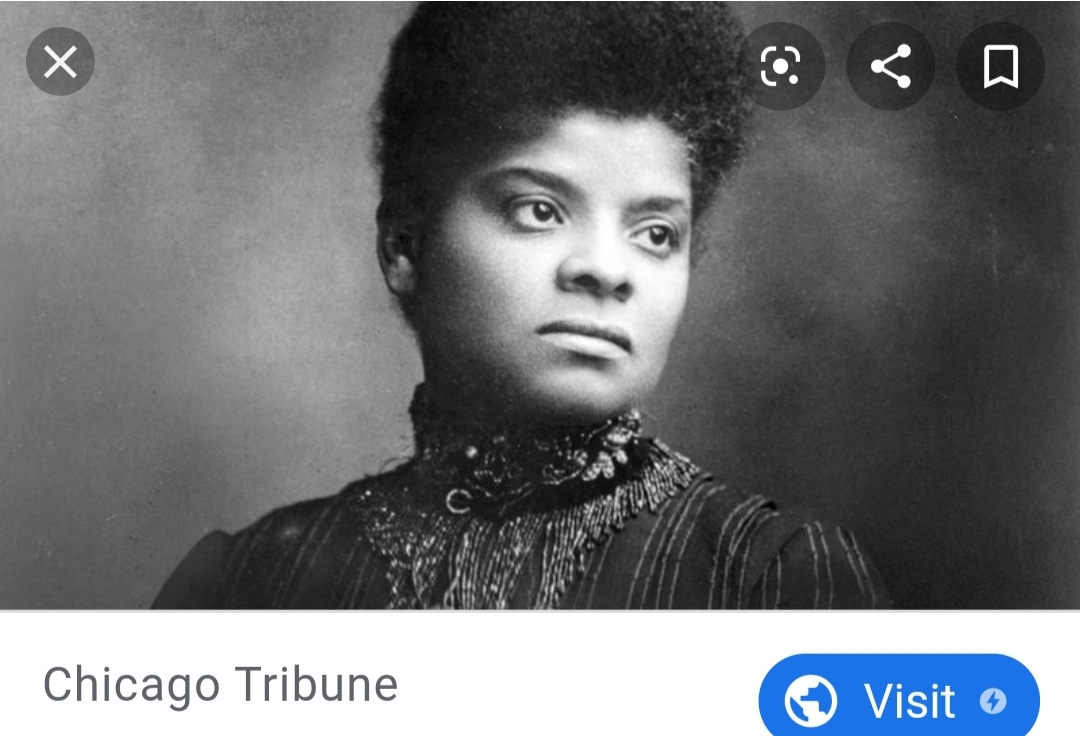 335: Ida Bell Wells-Barnett
Journalist, Researcher, and Activist
Born: 16 July 1862, Holly Springs, Mississippi, United States of America
Died: 25 March 1931, Chicago, Illinois, United States of America
Born into slavery, Ida was left in charge of her younger siblings after her parents were killed in a yellow fever epidemic when she was a young teenager.
In 1884, she sued a train car company for throwing her off of a first-class car even though she had a ticket (she won the case at a local level, but the ruling was overturned in federal court).
Ida quickly moved to writing in local papers about the injustice of lynching black men—the violence against her became so bad she had to flee to Chicago.
Even though she helped found the NAACP she was not listed in that role for many years (today she is), possibly because she cut ties with the organization early on.
Ida balanced motherhood (four children) with her activism work and traveled internationally pushing for the betterment of fellow people of African descent. She is remembered for being one of the first African American women to keep her maiden name after marrying (her husband was Ferdinand Barnett, Ida changed her name to the hyphenated Wells-Barnett).
Ida and her organization, the Alpha Suffrage Club, were crucial in seeing Women's Suffrage passed in Illinois in 1913. Ida was especially active in the suffrage movement for the betterment of African American women, and clashed at times with white suffragettes who fought to continue the discrimination of women of color.
Ida was also active in politics and was a member of the Republican party, joining after hearing her parents' stories with their involvement during Reconstruction in the South. Her story is featured in Dinesh D'Souza's Hillary's America.
Badges Earned:
Find a Grave Marked
Rejected Princess
Located In My Personal Library:
Ida B The Queen: The Extraordinary Life and Legacy of Ida B Wells by Michelle Duster
America's Women: 400 Years of Dolls, Drudges, Helpmates, and Heroines by Gail Collins
Rejected Princesses by Jason Porath
The Book of Awesome Women: Boundary Breakers, Freedom Fighters, Sheroes, and Female Firsts by Becca Anderson
Scandalous Women: The Lives and Loves of History's Most Notorious Women by Elizabeth Kerri Mahon
Time Magazine's 100 Women of the Year (Ida appears in the 1920 article, "the Suffragists")
Sources:
https://www.womenshistory.org/education-resources/biographies/ida-b-wells-barnett
https://www.nps.gov/people/idabwells.htm
https://www.rejectedprincesses.com/princesses/ida-b-wells