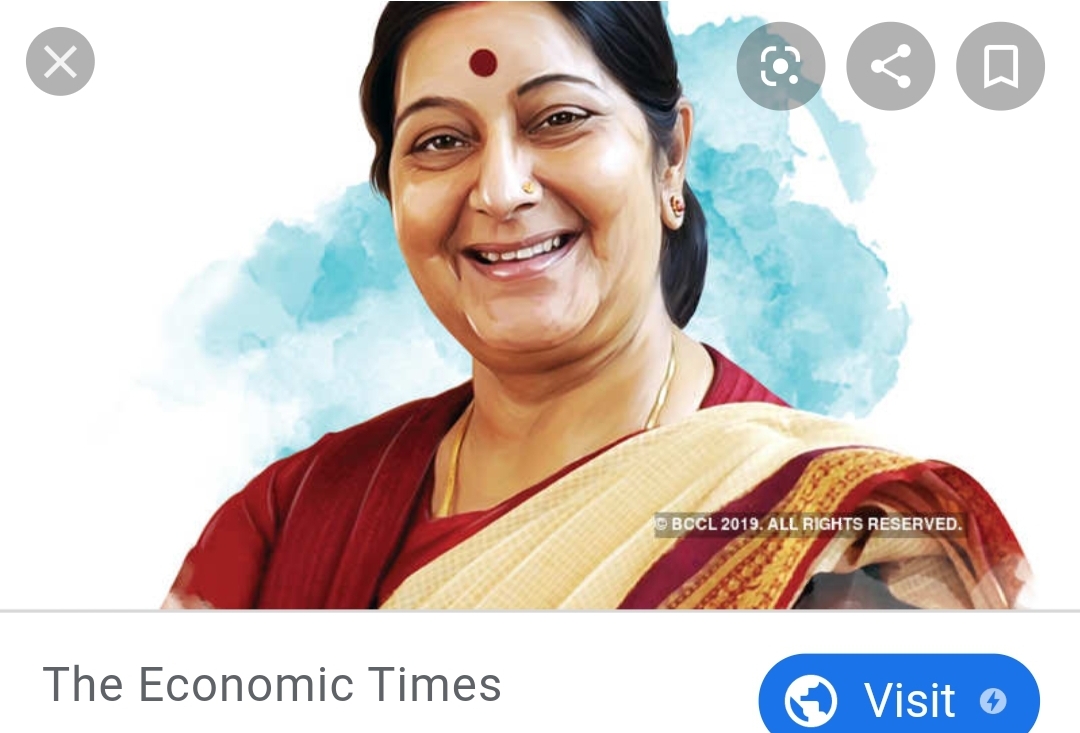 326: Sushma Swaraj
Former Indian Minister of External Affairs
Born: 14 February 1952, Ambala, Punjab (present-day India)
Died: 6 August 2019, New Delhi, India
Sushma was the second woman to hold that position in India's history.
Sushma was a politician and also a former Supreme Court Judge. She was the youngest cabinet minister in the Haryana Government after being elected to the state legislative assembly at the age of twenty-five.
Sushma was a leader in the Bharatiya Janata Party and a prominent face of the Indian Nationalist movement. At the time of her death, she was the face of Prime Minister Modi's external affairs agenda and applauded the decision to strip Kashmir of its autonomous status, although it should be noted that Sushma announced she would not be running for re-election the year before her death.
She was married and had one daughter at the time of her death.
Sources:
https://www.nytimes.com/2019/08/08/obituaries/sushma-swaraj-dead.html
https://www.cnn.com/2019/08/06/asia/sushma-swaraj-dead-intl/index.html