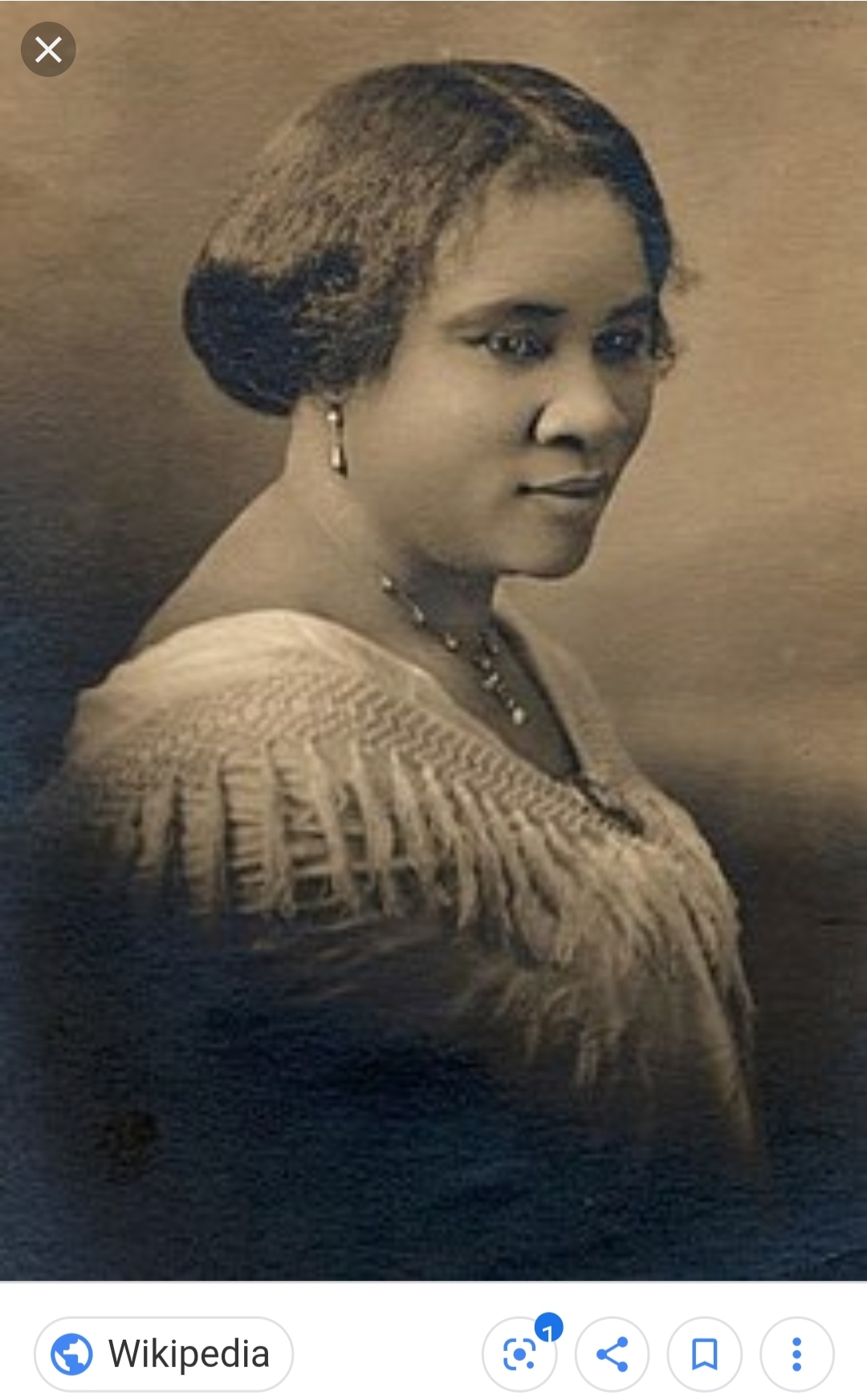 32) Madam CJ Walker
Why Are We Not Even Considering Her to be On Our New $20 Bill?
Born: 23 December 1867, Delta, Louisiana, United States of America
Died: 25 May 1919, Irvington, New York, United States of America
Original Name: Sarah Breedlove.
Entrepreneur and businesswoman who overcame impossible odds to be the first self-made female millionaire in the United States (And should therefore be on the $20 bill and not Harriet Tubman but what do I know?!).
In 1905 she invented her own line of hair-care products aimed towards African American women. Sarah opened her own factory in 1908 and by 1910 her profits were well in the millions by today's currency.
She is also remembered for hiring "Walker Agents" (Think African American Avon Ladies—but better). Her daughter A'Lelia also worked in the company.
Sarah became a philanthropist for several communities to better the lives of African Americans throughout the United States and was a prominent member of the Harlem Renaissance.
She was the first member of her family to be born free—the fifth child to recently freed slaves but she became an orphan at the age of seven. When she was fourteen Sarah married and gave birth to a daughter—A'Lelia—to escape her oppressive home life.
Her husband died two years later so Sarah and A'Lelia made their way to St. Louis to be near Sarah's brothers. While there Sarah was able to send A'Lelia to school and attend night classes of her own—she also met her second husband Charles there.
Sarah died from hypertension at the age of fifty-one.
Her home would become a national historic landmark in 1976.
In 2020, Netflix announced a limited series based on Madam CJ's Walker's life. Entitled "Self Made", the show is set to premiere in March of 2020. The trailer for which is linked to the left. Sarah is played by Octavia Spencer.  I have also included a behind the scenes clip of the show, in which the actors and crew speak on the enduring legacy of Madam CJ.
Badges Earned:
Find a Grave Marked
Rejected Princess
Located In My Personal Library:
America's Women: 400 Years of Dolls, Drudges, Helpmates, and Heroines by Gail Collins
On Her Own Ground: The Life and Times of Madam CJ Walker by A'Lelia Bundles
Tough Mothers by Jason Porath
Sources:
https://www.biography.com/inventor/madam-cj-walker