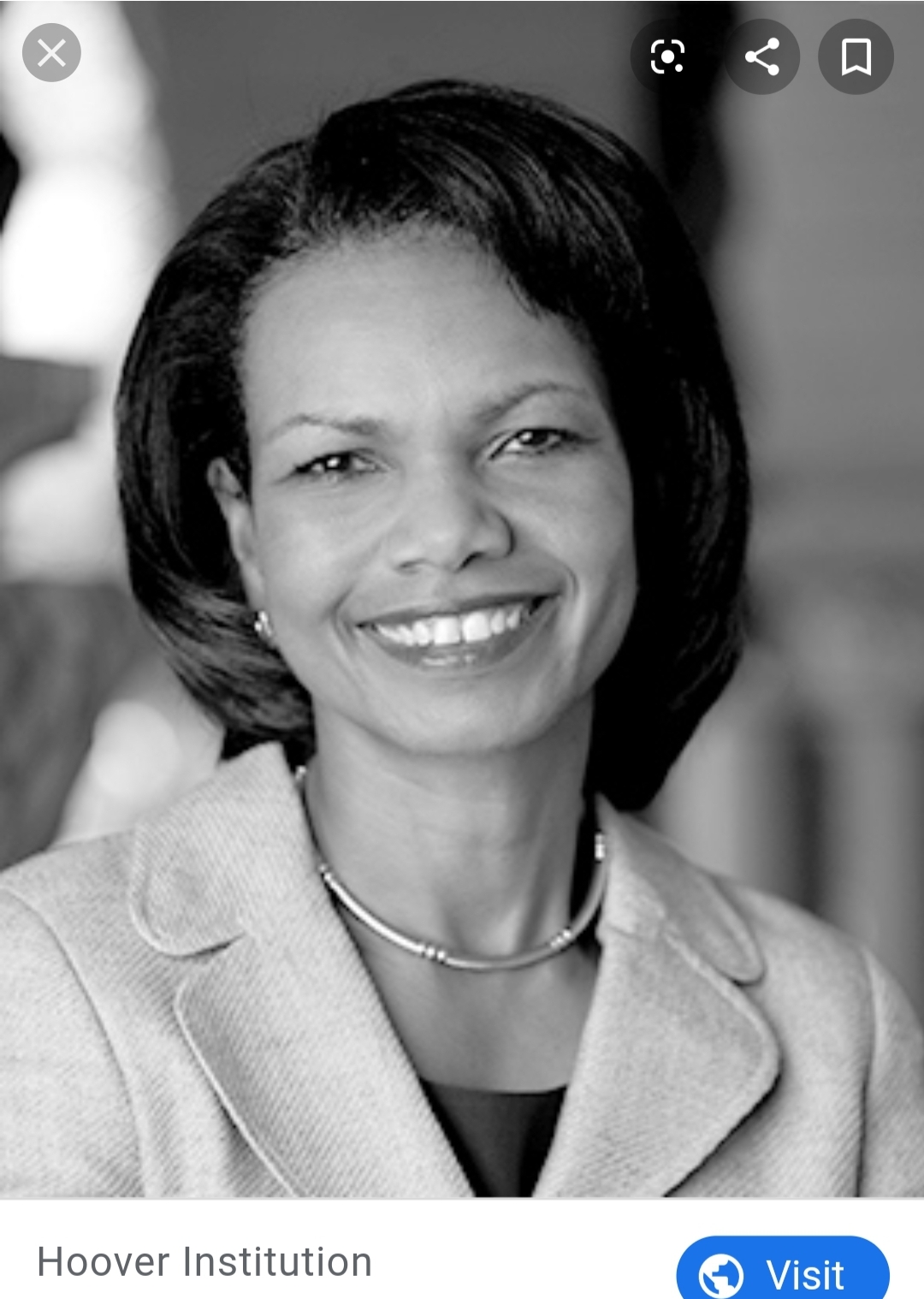 314: Condoleezza Rice
Politician, Diplomat, and Former Secretary of State to the United States
Born: 14 November 1954, Birmingham, Alabama, United States of America
She holds a bachelor's, master's, and a doctoral degree in Political science. After earning these degrees, she began teaching at Stanford University.
Condoleezza was the first African American woman to serve in the position of Secretary of State. Four years earlier, in 2000, she became the first African American woman to hold the position of National Security Advisor, both positions were under President George W Bush.
She was also the first woman and the first person of African descent to serve as Provost of Stanford University, and returned to teaching there after her positions in the US Cabinet ended.
In her spare time, Condoleezza plays the piano and golfs. Her golfing career also led to a first—in 2012 she became one of the first women admitted to the Augusta National Golf Club, which had excluded women for over eighty years.
Sources:
https://www.womenshistory.org/education-resources/biographies/condoleezza-rice
https://history.state.gov/departmenthistory/people/rice-condoleezza