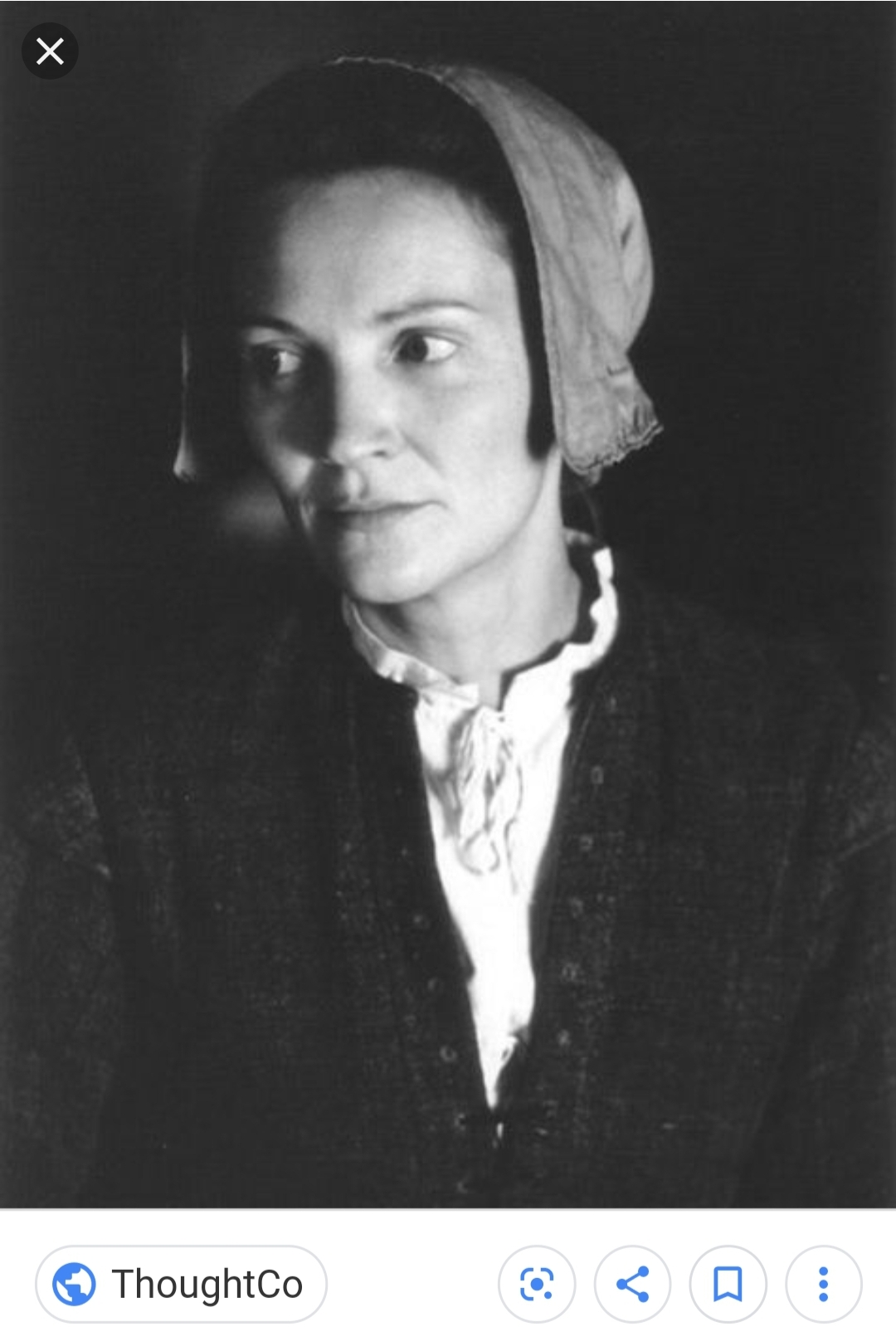 262: Elizabeth Proctor Richards
Accused of being a Salem Witch Alongside her Husband John
Born: c. 1652, Lynn, Massachusetts Bay Colony (Present-day Lynn, Massachusetts, United States of America)
Died: after 1711
Elizabeth was also the granddaughter of another woman who had been tried and then acquitted of witchcraft thirty years before, and in a place like Salem, memories were long.
John and Elizabeth were accused of being a witch by their servant, Mary Warren, who was suffering from the same affliction as the other young girls in the village. John believed the girls were faking and threatened to beat Mary if she continued. Mary's symptoms stopped for a few days, but as soon as John left town on business they came back.
John and Elizabeth had been married eighteen years at the time of their arrest (and Elizabeth was John's third wife). Three of their children, Elizabeth's sister, and Elizabeth's sister-in-law were all accused but never tried for witchcraft.
Elizabeth's execution was postponed because she was pregnant at the time of her sentencing. She was instead sentenced to be hanged after the birth of her child. John asked for more time as well, saying he was too ill to be executed, but was hung soon after. Elizabeth gave birth to a boy in January, named after his father, but was not immediately executed. Instead she was held until May, where she was released from prison.
After their release from prison Elizabeth and her children had nothing—because she was convicted of witchcraft Elizabeth had no legal rights in the eyes of the law, and her husband's will made no mention of her (the most likely explanation being John assumed Elizabeth would be executed alongside him).
Elizabeth is thought to have tried to reclaim the dowry she brought to her marriage, but unfortunately for her her stepchildren, those born to John of his first two wives, denied her claim and refused to hand over any of the money, not that there was much left to begin with. Most of John's estate had been seized by the government following their arrest.
In May of 1696, after the legal rights of John had been restored, which allowed his family to reclaim what was left of his estate, Elizabeth asked for her own legal standing in the colony to be restored. Surviving court records show she was given her dowry back in 1697, and her legal rights were restored.
The following year, Elizabeth married Daniel Richards in her hometown of Lynn.
In 1711, the Colony began providing restitution to those imprisoned or executed during the trials. Elizabeth received £150 for the mistreatment of her and John both.
Elizabeth's death date and grave site remain lost to history, and she disappears from the historical record after 1711.
Note:
The photo I have used of Elizabeth is a still taken from the film The Crucible, in which Elizabeth is portrayed by actress Joan Allen.
Badges Earned:
Find a Grave Marked
Located In My Personal Library:
America's Women: 400 Years of Dolls, Drudges, Helpmates, and Heroines by Gail Collins
Sources:
https://www.geni.com/people/Elizabeth-Proctor-Salem-Witch-Trials/6000000000806274372
https://historyofmassachusetts.org/elizabeth-proctor/
https://www.findagrave.com/memorial/156470975/elizabeth-richards