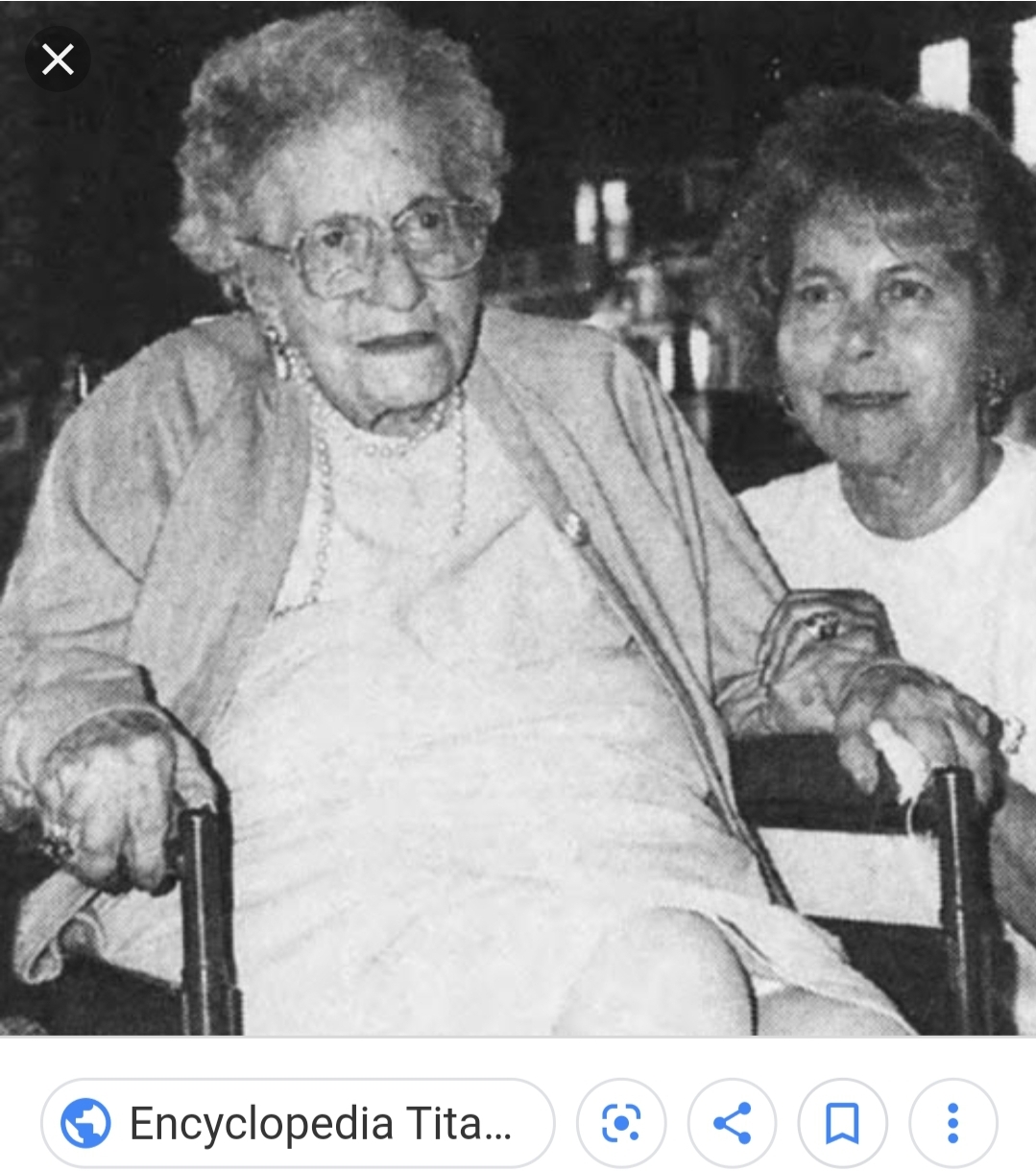 242: Edith Brown Haisman
Survived the Sinking of the RMS TitanicWhen She was Fifteen Years Old
Born: 27 October 1896, Cape Town, South Africa
Died: 20 January 1997, Southampton, United Kingdom
Edith and her parents traveled second-class (which upset her mother as they had been living very well in South Africa before an economic slump encouraged them to move to the United States).
Edith's father saw multiple bad omens on the ship including watching the near collision of Titanic and the New York in the harbor just after setting sail and hearing of the coal fire in one of the bunkers on board.
Edith later recounted her memory of that night and of the last time she saw her father (he would perish in the sinking).
After staying in the US for a while she and her mother eventually returned to South Africa.
Sadly, Edith did not get along with her stepfather after her mother remarried and she could no longer live with her mom.
Edith married her husband just six weeks after meeting him in 1917. They would eventually have ten children.
The couple moved to England and one of their sons died at the age of fourteen after surviving being inside a building bombed during the air raids—he suffered from shell shock and became morbidly obese before dying of a heart attack.
In her later years she attended numerous conventions in the US and UK for Titanic and became friends with Millvina Dean, a fellow survivor.
Edith said she completely disapproved of anyone going through the wreck but would accept any recovered family belongings—happily accepting her father's pocket watch after it was recovered in 1993.
Badges Earned:
Find a Grave Marked
Located In My Personal Library:
10 True Tales: Titanic Young Survivors by Allan Zullo
How It Happened: Titanic, The Epic Story From the People Who Were There by Geoff Tibballs (Mentioned on the Passenger List)
A Night to Remember by Walter Lord (Mentioned on the Passenger List)
Sources:
https://www.encyclopedia-titanica.org/titanic-survivor/edith-haisman.html
https://www.nytimes.com/1997/01/23/world/edith-haisman-100-dies-was-oldest-survivor-of-titanic.html
https://www.findagrave.com/memorial/10319671/edith-eileen-haisman