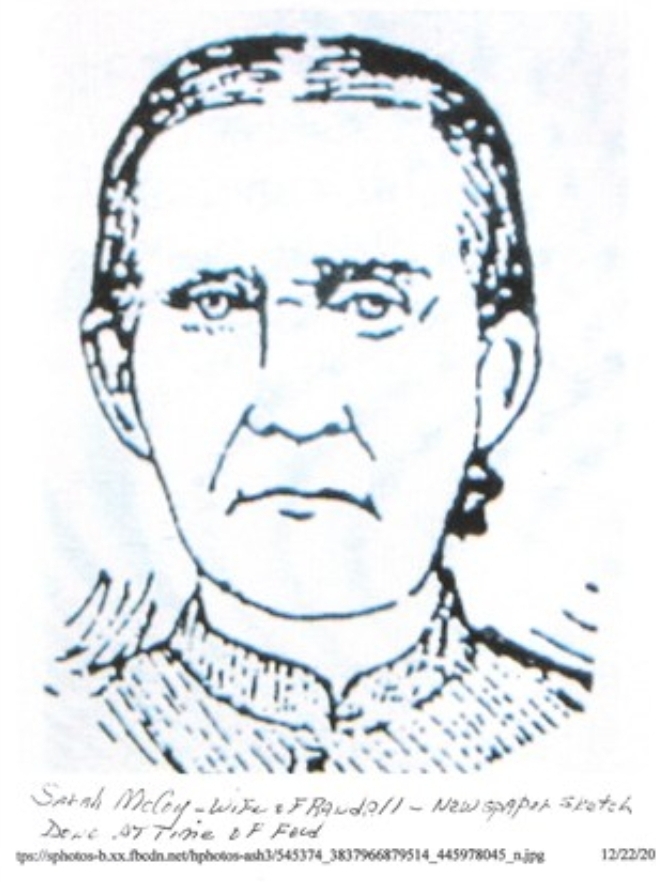 23) Sarah "Sally" McCoy
Her pain is still gripping over one hundred years after the fighting ended
Born: 1829, Pike County, Kentucky, United States of America
Died: 1890, Pike County, Kentucky, United States of America
Sally was a mother of sixteen children and her husband was Old Randall; leader of the McCoy clan during the Hatfield v McCoy feud (and they were first cousins—Sarah's maiden name was McCoy).
One of her daughters was Roseanna—doomed to carry Johnse Hatfield's illegitimate child, Roseanna would name that child after her mother Sarah. Another of Sally's children was Alifair, who was murdered by the Hatfield Clan while attempting to put out her burning house. Sally was brutally beaten and suffered from several broken ribs and possibly a skull fracture in that attack.
Just like Levicy Hatfield, Sally's husband Randall has a Wikipedia page but Sally herself does not. It is very difficult to trudge up any information about Sally, and her life story remains mostly elusive outside of the events of the feud.
If the History Channel miniseries is to be believed Sally had a hard life and an even harder time accepting the damage wrought to her family by the feud. The trailer is linked in this article.
A play was created in 2014 about her life story.
Badges Earned:
Find a Grave Marked
Located in My Personal Library:
The Feud: The Hatfields and the McCoys by Dean King
Sources:
https://www.geni.com/people/Sarah-McCoy/6000000006855416367
https://www.wikitree.com/wiki/McCoy-2631
https://lanemichaelstanley.com/sally-mccoy