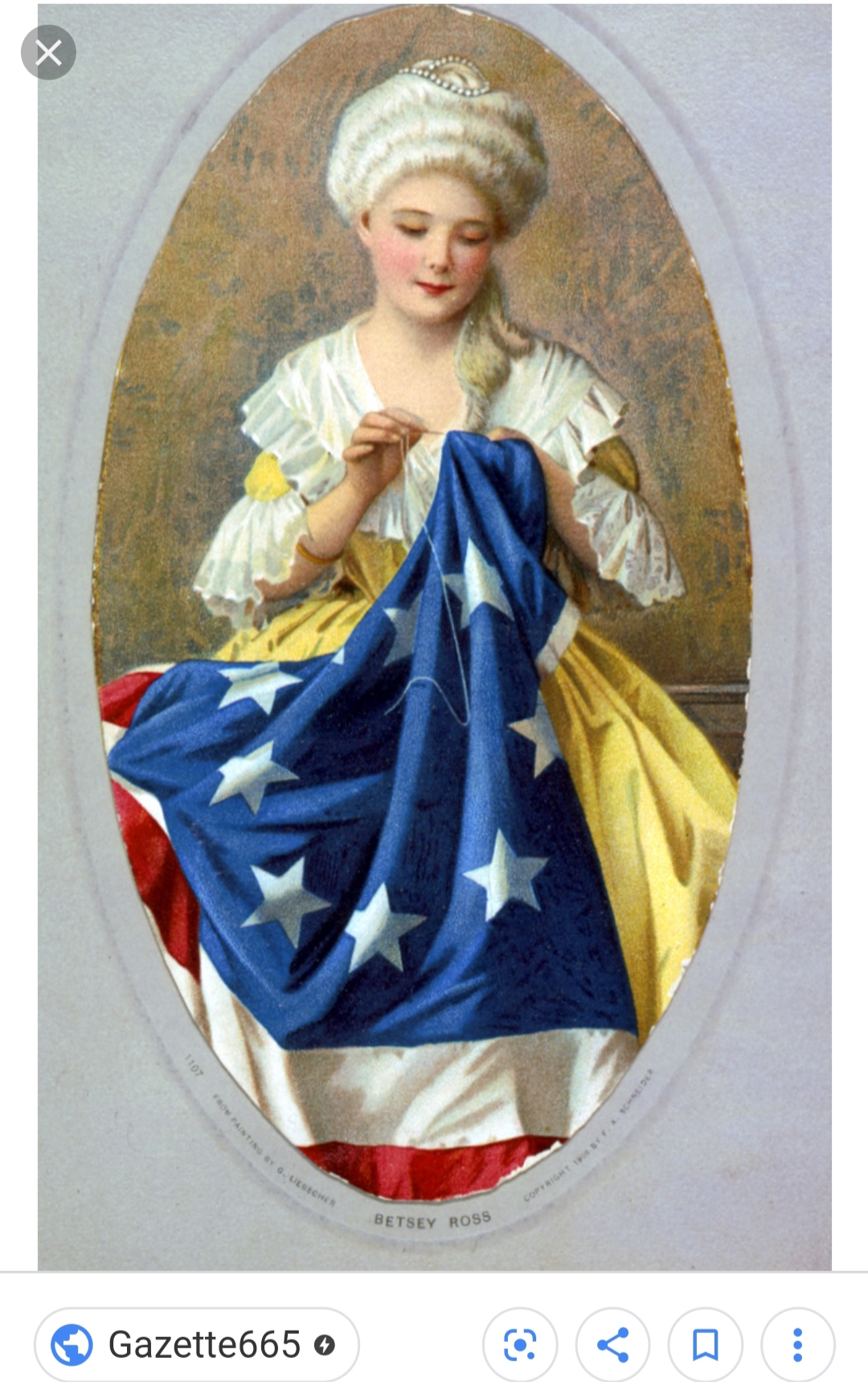 21) Betsy Ross
According to Legend She Created the First American Flag.
Born: 1 January 1752, Philadelphia, Pennsylvania, what is now the United States of America
Died: 30 January 1836, Philadelphia, Pennsylvania, United States of America
Original Name: Elizabeth Griscom Ross
Betsy was child number eight of seventeen in her Quaker Family. She received a good education and was sent out to be apprenticed to an upholsterer. Her future husband was also an apprentice—and the son of an Episcopal rector. Betsy married him anyway after eloping in New Jersey.
Her family immediately split from her as was common after Quaker women married outside their religion (see Dolley Madison for example). Less than two years later the couple started their own upholstery business. Her husband was mortally wounded while guarding an ammunition supply during the Revolutionary War.
Betsy returned to the Quakers—the ones pro-Revolution anyway--and in June 1777 she married a sea captain. They would have two daughters (one died in infancy) before her husband was captured and died in prison.
She married again in May 1783 to another sea captain, but she convinced this one to quit his job and work on land. Together she would have five daughters (one of whom died in infancy) with her third husband, bringing her total number of children to seven.
Betsy was widowed again in 1817 but did not remarry.
Because of her connections to American history her body has been moved at least two separate times but finally seems to have found its final resting place.
Badges Earned:
Find a Grave Marked
Located in my Personal Library:
Revolutionary Women From Colonists to Suffragettes by Peter Pauper Press Inc
Founding Mothers by Cokie Roberts
Legends & Lies: The Patriots by Bill O'Reilly and David Fisher
Sources:
https://www.history.com/topics/american-revolution/betsy-ross