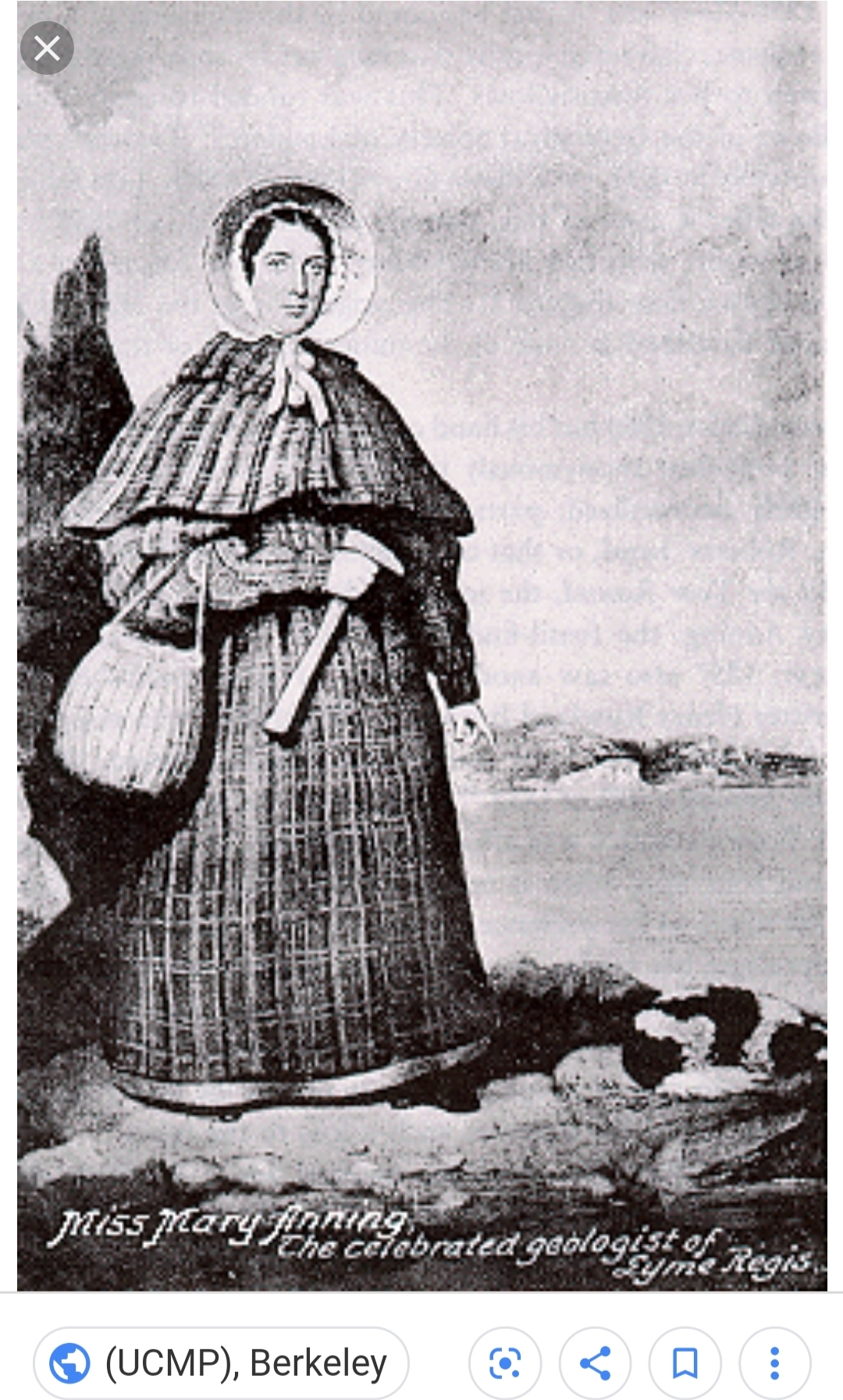 "The world has used me so unkindly, I fear it has made me suspicious of everyone."
2) Mary Anning
Paleontologist and Fossil Collector
Born: 21 May 1799, Lyme Regis, United Kingdom
Died: 9 March 1847, Lyme Regis, United Kingdom
Growing up her family survived in part by selling fossils they collected from the cliffs near their seaside home. Her brother and she found the first ichthyosaurus specimen. Mary would later also discover the first intact plesiosaurus skeleton. She also uncovered the first pterosaur fossil ever located outside of Germany. Mary taught herself anatomy, paleontology, geology, and scientific illustration techniques.
She passed away after battling breast cancer and she was eulogized by the president of the Royal Geological Society even though the first woman would not be admitted into their ranks until 1904.
In 2020, a "Biopic" starring Kate Winslet in the role of Mary will be released, however the film has already come under fire for straying from confirmed history. Mary never married nor has any direct descendants, and her true sexuality may never be known, however the director of the film decided to portray her as a lesbian and her relationship is set to be a central theme of the film. Just remember, not everything you see in Hollywood is confirmed fact!
Badges Earned:
Find a Grave Marked
Rejected Princess
Located In My Personal Library:
Uppity Women Speak Their Minds by Vicki León
Rejected Princesses by Jason Porath
Women in Science by Rachel Ignotofsky
Hypatia's Heritage: A History of Women in Science from Antiquity to the Late Nineteenth Century by Margaret Alic
Sources:
https://www.findagrave.com/memorial/34949489/mary-anning
https://www.britannica.com/biography/Mary-Anning
https://www.rejectedprincesses.com/princesses/mary-anning