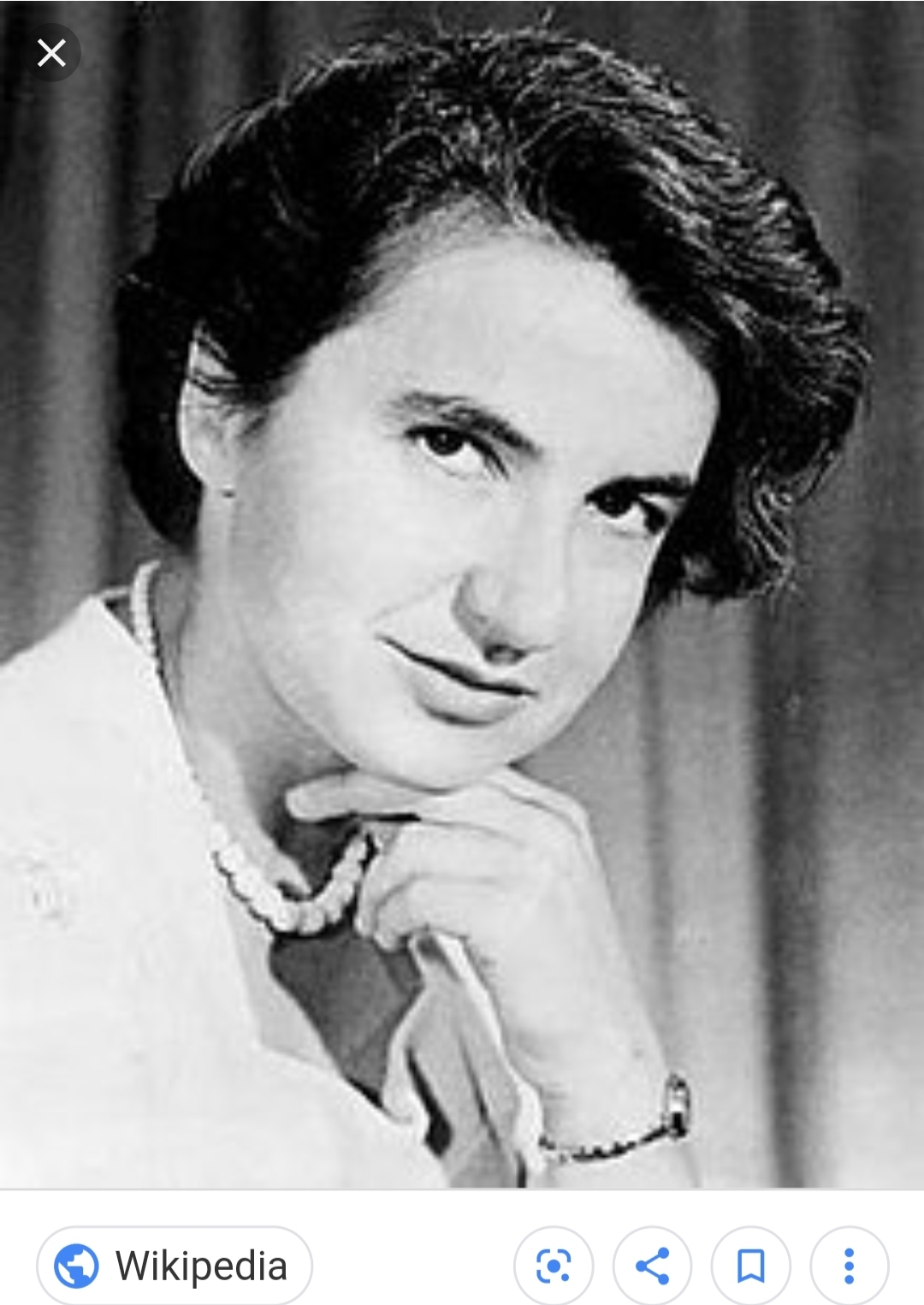 14) Rosalind Franklin
DNA and The Science of Sexism in the Workplace
Born: 25 July 1920, Notting Hill, London, United Kingdom
Died: 16 April 1958, Chelsea, London, United Kingdom
Geneticist who discovered the structure of DNA and then had the credit taken away from her by two men who later won the Nobel Prize. They won the award four years after she passed away from ovarian cancer.
Rosalind earned her PhD from Cambridge in 1945. She spent three years learning x-ray techniques in Paris following her higher degree. Once she returned to London she worked on one research team while another man worked another however the man left and did nothing on his research team for months while Rosalind continued her own work. When the man returned, he mistook Rosalind for just a research assistant (of course) when they were actually in fact peers.
This mistake isn't surprising seeing as women were not even allowed in the university dining rooms at the time.
Rosalind x-ray photographed the structures of DNA (definitively proving they were made up of a helical structure) and the man (still refusing to name him) showed one of her pictures to one of the men who would win the Nobel (he saw her helical pictures and suddenly figured out it was a double helix and then won the Nobel—yeah).
Due to all the confusion on who published what when there is still debate on whether Rosalind figured it out first. After her work on DNA ended she moved on to studying the polio virus and the tobacco mosaic virus before she fell ill with cancer and died at the young age of only thirty-seven. She never married nor had children.
Badges Earned:
Find a Grave Marked
Rejected Princess
Located in My Personal Library:
The Oxford Encyclopedia of Women in World History Edited By Bonnie G Smith
Time Magazine's 100 Women of the Year (Rosalind appears in the 1953 article, "Rosalind Franklin")
Women in Science by Rachel Ignotofsky
Who Knew? Women in History: Questions That Will Make You Think Again by Sarah Herman
Sources:
https://www.sdsc.edu/ScienceWomen/franklin.html
https://www.britannica.com/biography/Rosalind-Franklin
https://www.findagrave.com/memorial/5858699/rosalind-elsie-franklin