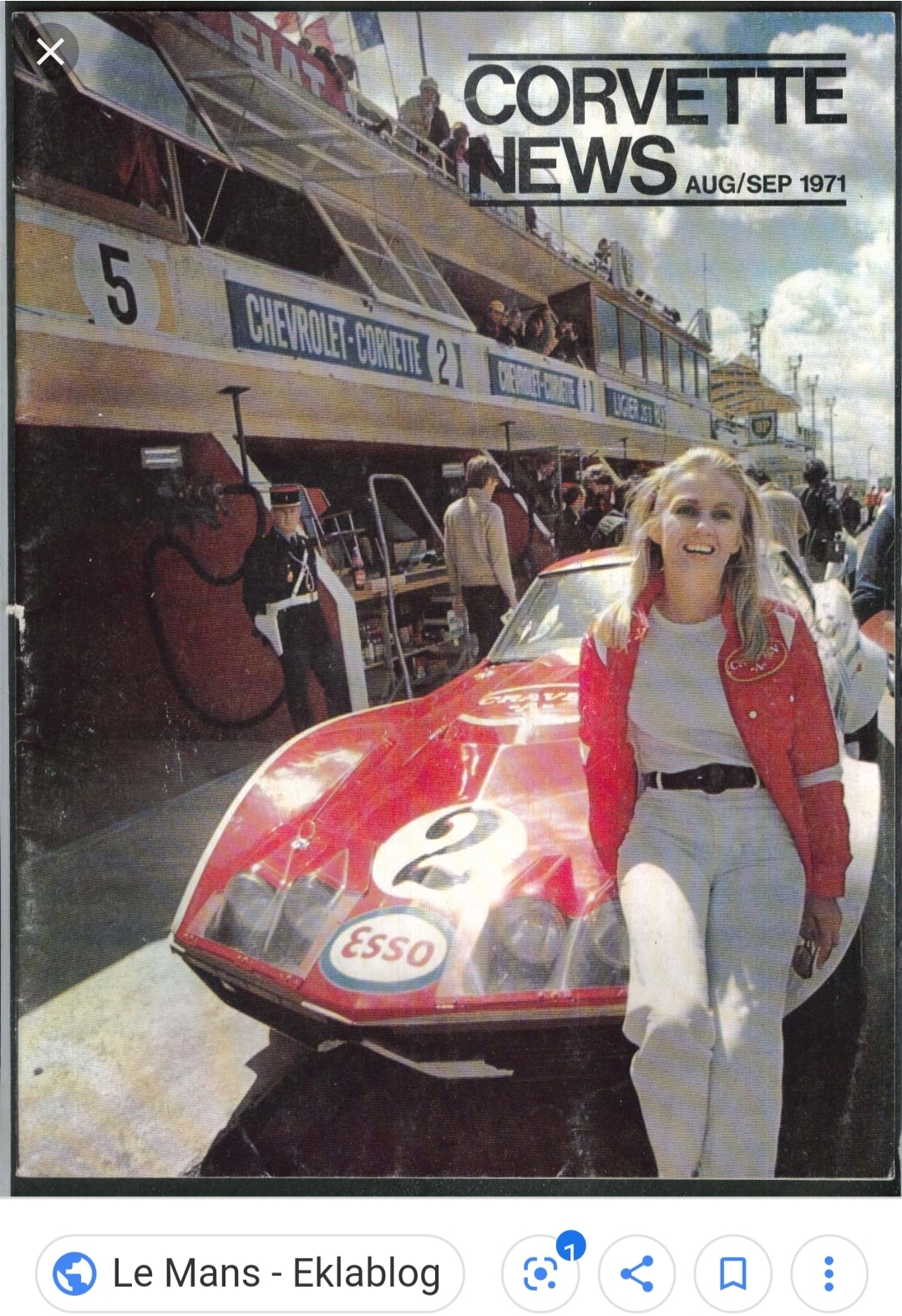 136) Marie Claude Beaumont
Le Mans Driver who competed from 1971 to 1976 (I Think, Google Translated a Le Mans blog—kind of)
Born: c. 1941
Most of the information available for her is in French which I have about an elementary level knowledge of, so if you know French, I would recommend going straight to the links below to read everything yourself, otherwise come along for a ride with me.
Marie Claude was an interpreter for French and English drivers.
She worked as a navigator for different rally race teams before becoming a driver herself.
Marie Claude was one of the first two female finishers of the Spa 24 Hours race in 1967.
She was nicknamed Jamais Contente which means Never Satisfied.
Marie Claude was the first female driver to compete in Le Mans since 1954—she drove a Corvette which quit fifteen hours into the race (she and her husband shared the driver's seat).
She retired from racing in 1977 and worked as a PR agent for Renault for a time before starting work as a freelance race photographer.
Sources:
The One in French: http://lemans.eklablog.com/marie-claude-beaumont-a143805582
http://speedqueens.blogspot.com/2010/07/marie-claude-beaumont.html