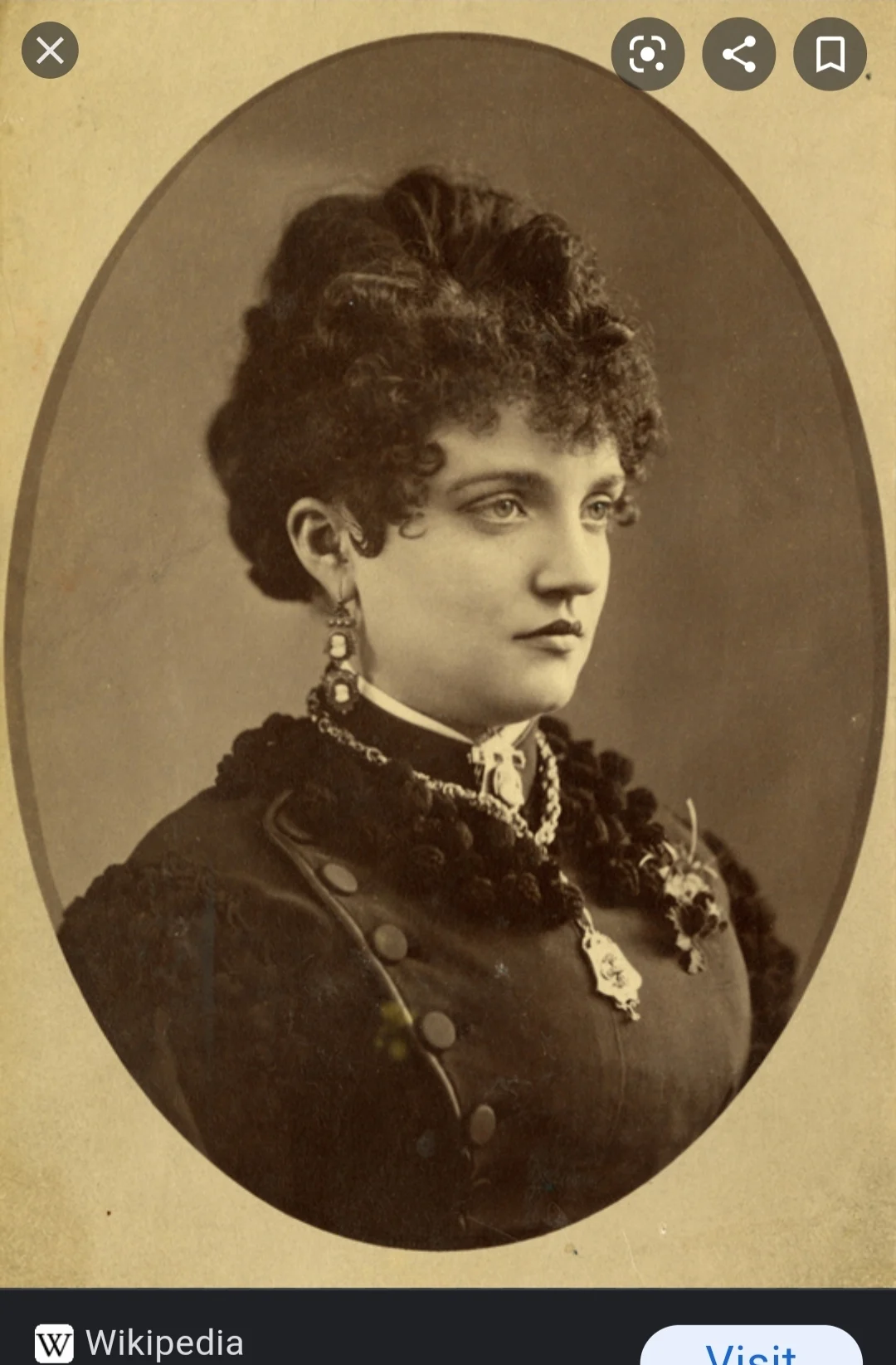 1164: Elizabeth Tabor
One of The Most Dramatic Rags to Riches Then Back to Rags Story
Born: 1854 (Exact date is in dispute), Oshkosh, Wisconsin, United States of America
Died: 5 March 1935, Leadville, Colorado, United States of America
Also Known As: Baby Doe Tabor or The Silver Queen of Colorado
Elizabeth was born fifth of fourteen children into sort-of middle class in an Irish-Catholic family. Her father owned a clothing store that catered specifically to the local lumber workers, however, several fires burned down his store in quick succession and depleted what wealth the family had. Elizabeth's mother refused to let her do hard labor in order to preserve her beauty and hopefully marry a wealthy husband.
Her first husband was named William Doe, hence her nickname, Baby Doe. Together they moved to Colorado in order to oversee the Doe Family's mining investments. Despite the rough and tumble nature of the Old West, Baby Doe thrived in her new environment. Elizabeth's marriage to William lasted only three years, and she filed for divorce in 1880.
She next married silver mining baron Horace Tabor, with whom she would have three children. Technically when the pair wed in 1882, Elizabeth's divorce had yet to be publicly recorded, and Horace's divorce from his first wife Augusta was still in the process of being finalized. This meant Elizabeth and Horace were technically bigamists, but they loved each other dearly. Unfortunately, the fact that Horace was one of the wealthiest men in the country also meant the scandal of his divorce and remarriage to a woman half his age (Elizabeth was twenty-five and he forty-nine when they met) would damage both of their reputations for the rest of their lives. Sadly, Elizabeth and Horace's son would die soon after birth, but their two daughters survived to adulthood (named Elizabeth Bonduel Lily Tabor and Rose Mary Echo Silver Dollar Tabor respectively).
The next few years were wealthy and prosperous for the Tabor family. Elizabeth worked with the Colorado Women's Suffrage movement while Horace oversaw the mines.
The Tabors lost their money thanks to the repeal of Sherman Silver Purchase Act, which led to the Panic of 1893. The family watched all of their vast fortune disappear in a puff of smoke, but Elizabeth refused to give up. She spent the next few years overseeing the family's business dealings in Denver while Horace worked as a muckraker in one of the mines before becoming the postmaster in Denver in 1898.
Horace died destitute not long after, in 1899, leaving Elizabeth alone to raise their daughters.
Elizabeth spent the last thirty years of her life living in a shack besides the Matchless Mine (which used to be owned by her husband). Debates rage as to whether or not she believed the mine would be prosperous again or not. Elizabeth most likely worked odd jobs here and there and sold artifacts from her past life in order to earn enough money to keep the family going.
Elizabeth's youngest daughter (Silver Dollar) was found scalded to death in Chicago, either the victim of suicide, a bizarre accident, or murder—depending on which account you believe. Her oldest daughter (Lily) refused to be known as Baby Doe's daughter and moved to Wisconsin to get away from the drama and scandal her parents had created. Neither girl had children, and so Elizabeth and Horace's family line died with the girls.
Elizabeth was eventually found frozen to death in her cabin. She had spent the last years of her life living off scraps of bread, writing extensively in her journals the dreams, visions, and memories she had trapped in her head. Some of those writings have survived until today.
Elizabeth was posthumously inducted into the Colorado Women's Hall of Fame.
Badges Earned:
Find a Grave Marked
Located In My Personal Library:
Augusta Tabor: Her Side of the Scandal by Caroline Bancroft
Haunted West: Legendary Tales From the Frontier (Magazine Published by Centennial Today, Fall 2020)
No Place for a Woman: The Struggle for Suffrage in the Wild West by Chris Enss
Scandalous Women: The Lives and Loves of History's Most Notorious Women by Elizabeth Kerri Mahon
Silver Queen: The Fabulous Story of Baby Doe Tabor by Caroline Bancroft
A Fun Update...(June 2021):
In late June of 2021, my mother and I took a road trip around some of the closer states to where we live. Along that journey, we were able to stop at the Mount Olivet Catholic Cemetery in Wheat Ridge, Colorado, where Elizabeth and her husband Horace are laid to rest for all eternity, and I was able to snap this photo while we were there.