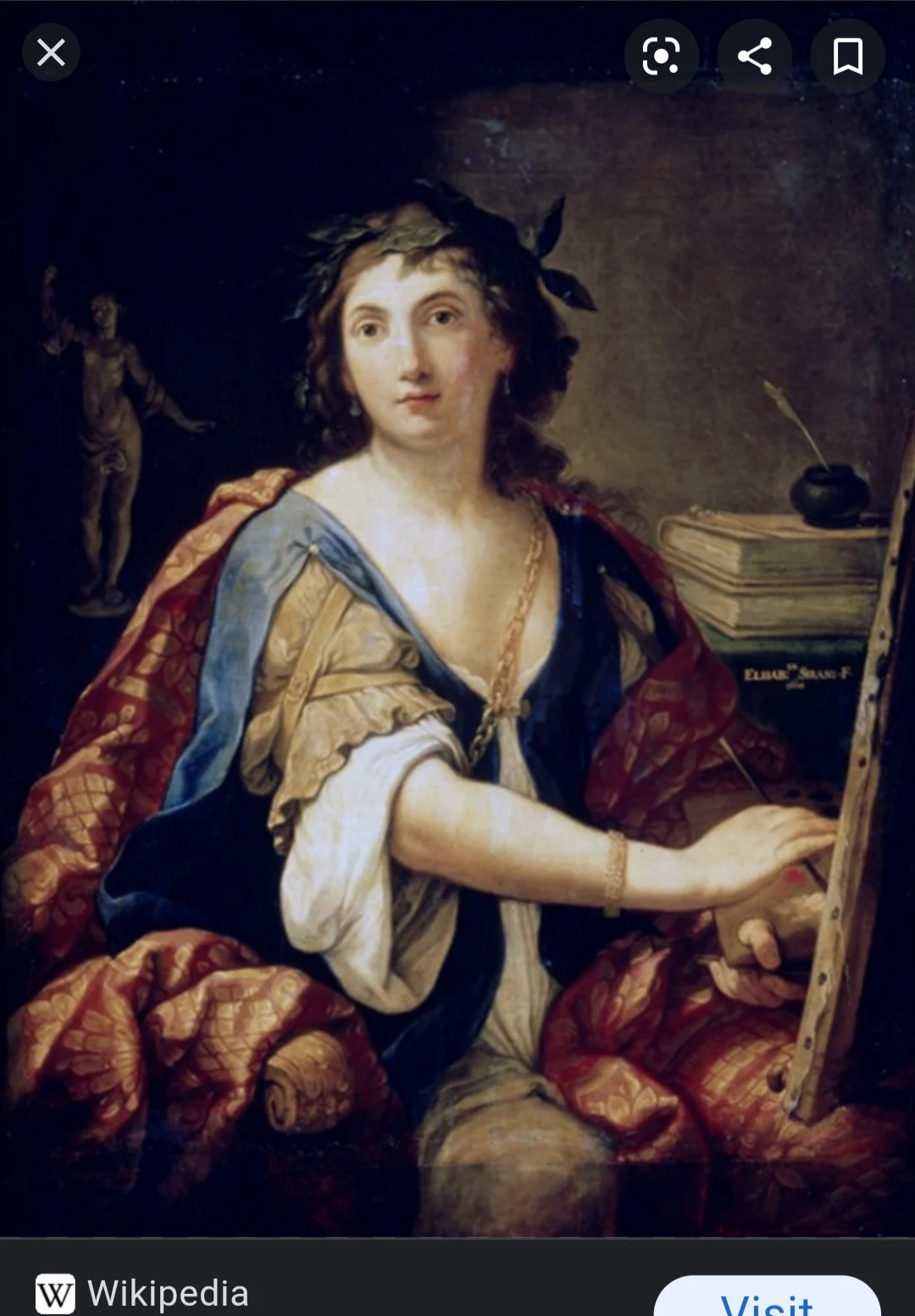 1154: Elisabetta Sirani
Baroque Painter and Printmaker
Born: 8 January 1638, Bologna, Papal States (Present-day Bologna, Italy)
Died: 25 August 1665, Bologna, Papal States (Present-day Bologna, Italy)
Elisabetta was arguably the most famous female artist in early modern Bologna. In her day, Bolognese society was some of the most free-thinking and liberal in all of Europe and was one of the few places where women could attend schools and create professions for themselves outside of marriage or entering a convent. This fact, compounded with Elisabetta's raw talent, meant she was given the path to stardom from an early age.
Elisabetta's father was a renowned painter and printmaker who ran his own studio. From him, Elisabetta learned art theory as well as how to make prints drawings, and paintings. In fact, Elisabetta was one of the first women with the ability to work as a printmaker.
By the age of nineteen (or her mid-twenties, sources differ), Elisabetta was supporting herself, her parents, and her three siblings entirely through her art. She had taken over her father's workshop after he began to suffer from gout. Elisabetta in particular was known for her ability to paint on canvas so quickly that others would come to her studio just to watch her paint. Her paintings were purchased by the nobility, the wealthy, and the royal families of several European monarchies. Everyone wanted a work by Elisabetta in their collection.
Elisabetta established an academy for other female artists, including two of her sisters and a dozen other young women. During her short career, Elisabetta was estimated to have created over 200 canvas paintings, 130 or so of which survive to present day.
According to Art Herstory (article linked below), "Elisabetta was thus one of the first women artists to be publicly acknowledged by colleagues and critics as a female "virtuoso," possessing artistic genius and invention, which usually was considered beyond women's capabilities."
Elisabetta by far preferred women over men as subjects for her works. Whether they were mythological, historical, or Biblical, Elisabetta always researched the subject in her father's extensive library before putting their image to canvas.
Elisabetta died suddenly at the age of only twenty-seven. The cause of her death is uncertain, but it was possibly from a ruptured peptic ulcer. She never married or had children, but her legacy lives on in her numerous paintings, prints, and drawings that survive to present day.
Badges Earned:
Find a Grave Marked
Sources:
https://nmwa.org/art/artists/elisabetta-sirani/
https://artherstory.net/elisabetta-sirani/
https://repainthistory.com/pages/elisabetta-sirani
https://www.findagrave.com/memorial/31882962/elisabetta-sirani