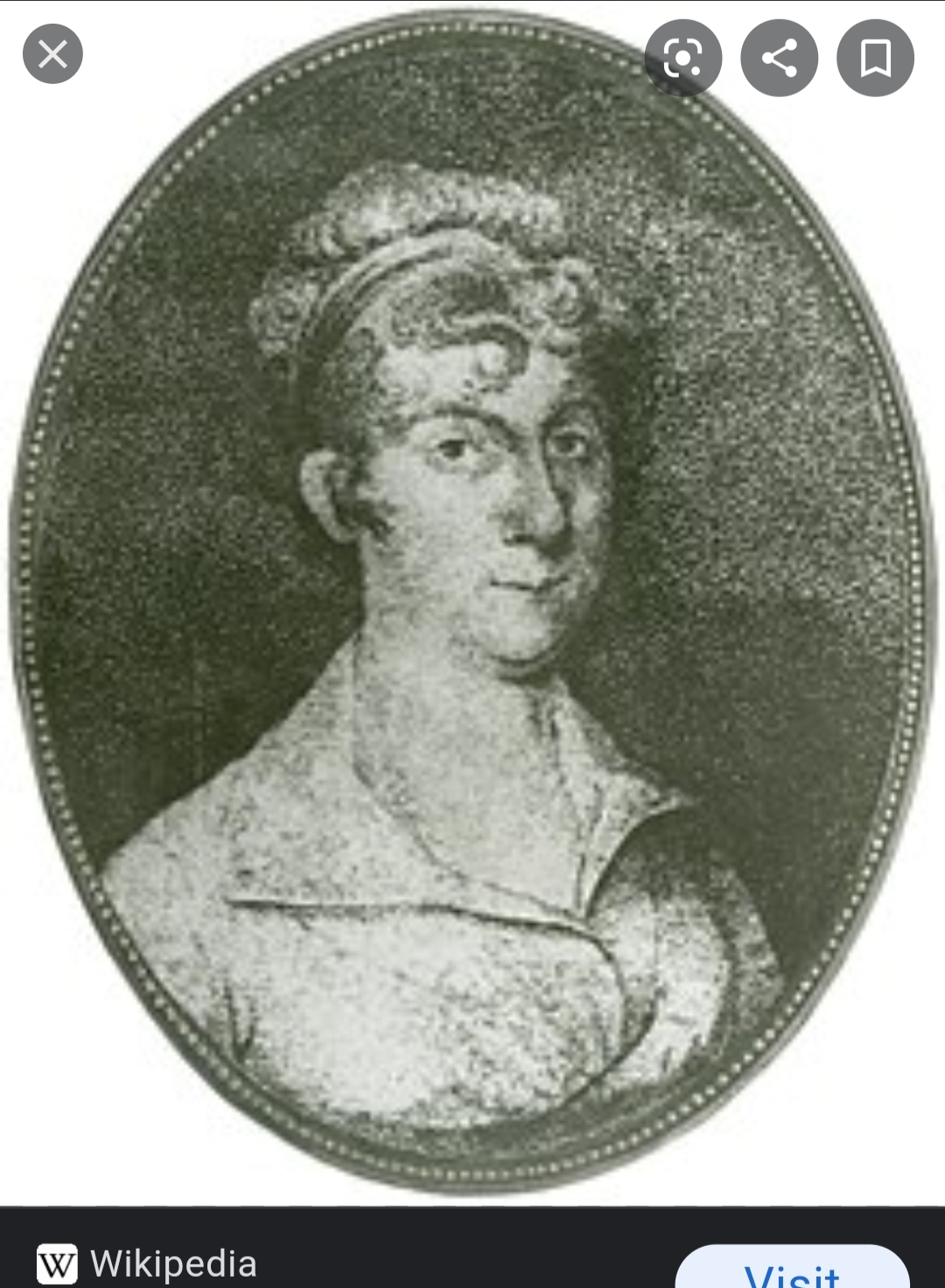 1142: Mary Katharine Goddard
The Second Person to Print Copies of the Declaration of Independence
Born: 16 June 1738, New London, The Colony of Connecticut (Present-day New London, Connecticut, United States of America)
Died: 12 August 1816, Baltimore, Maryland, United States of America
However, Mary was the first to print the document with the Signer's Names included. She printed the document on orders from the Continental Congress in January 1777, and Mary included her own name at the bottom of the type face, her own way of signing the Declaration as well.
Mary was Postmaster General of the Baltimore Office from 1775 to 1789 and may have been the first female employee hired by the United States Government.
Mary also worked as a journalist in her own right, taking over her brother's foundering newspaper and turning it into a successful publication.
Mary was taught to read and write at home by her mother, but was able to further study Latin, French, and science in a public school available to girls. After Mary's father died, her mother started Rhode Island's first newspaper, printing under her son's name (Mary's younger brother, aforementioned above).
Running a newspaper during the middle of a taxing war was far from easy. The paper was published irregularly throughout 1776, possibly due to paper shortages, and soon after Mary began accepting bartered goods in exchange for actual money. By 1779, Mary was bragging that her newspaper's circulation spread throughout the entire newly created United States.
In January 1784, Mary's brother returned with a vengeance and forced her out of the business she had worked so hard to grow. The two siblings then published competing almanacks, with Mary's brother's including scathing remarks towards his elder sister. Nice guy. There is no evidence the siblings ever spoke or communicated with one another again.
In October of 1789, Mary was forced out of her position as Postmaster General of Baltimore. The reason given was that the job was expanding, and the additional travel required to fulfill the post would be simply too much for a woman to handle.
Not wanting to take it lying down, Mary sent an appeal directly to President Washington and the US Senate in order to get her job back. Two hundred prominent Baltimore citizens also signed a petition in her favor. Washington refused to intervene, and the Senate never responded to Mary's appeal.
Mary spent the last twenty years of her life selling books and dry goods in Baltimore. She never married nor did she have any children. When she died, Mary freed her slave, Belinda, and left all of her possessions to the woman.
Badges Earned:
Find a Grave Marked
Located In My Personal Library:
Revolutionary Women by Peter Pauper Press
Women Heroes of the American Revolution by Susan M Casey
Sources:
https://www.smithsonianmag.com/history/mary-katharine-goddard-woman-who-signed-declaration-independence-180970816/
https://www.britannica.com/biography/Mary-Katherine-Goddard
https://msa.maryland.gov/megafile/msa/speccol/sc3500/sc3520/002800/002809/html/2809bio.html
https://www.findagrave.com/memorial/51484099/mary-katherine-goddard