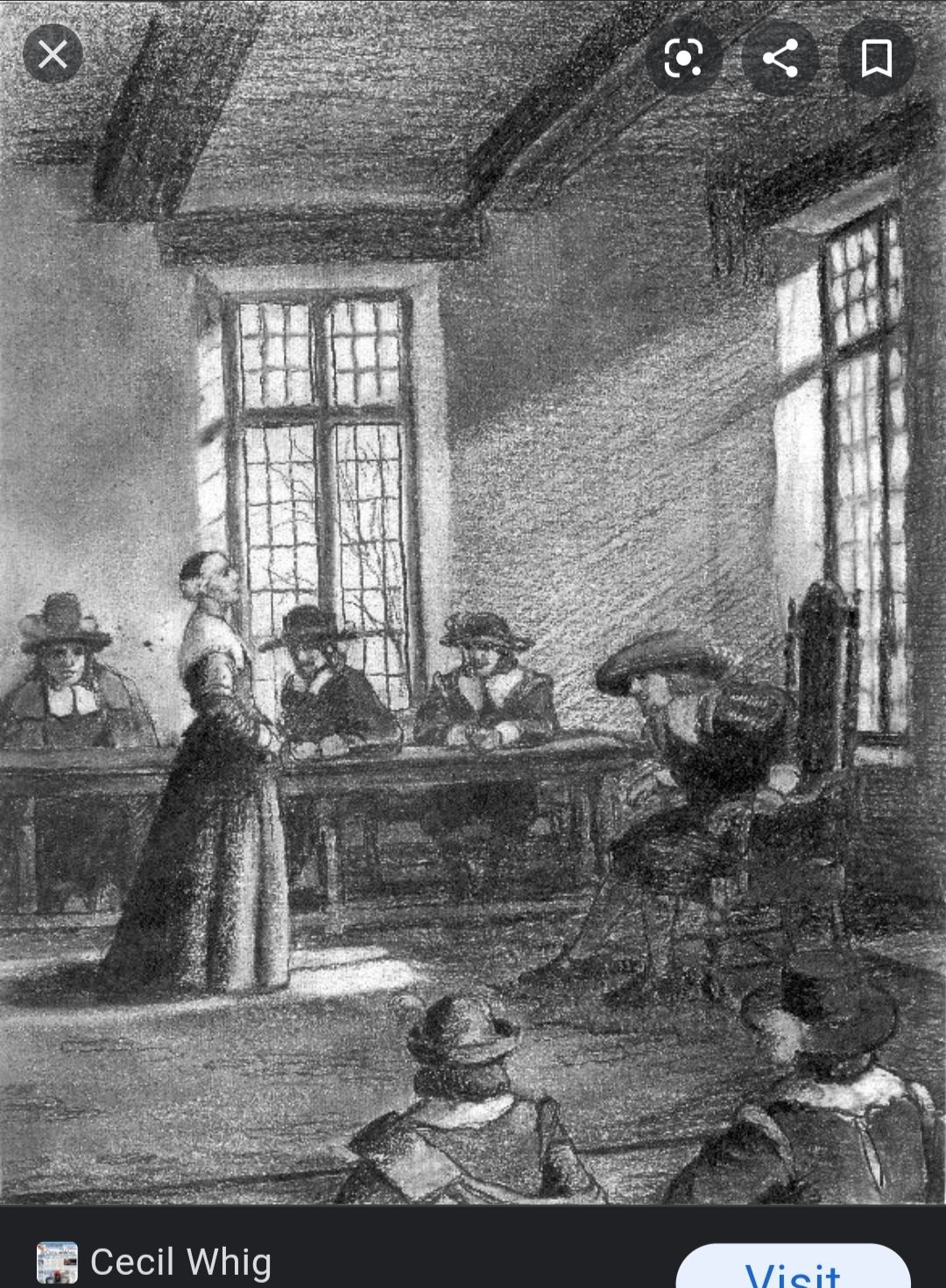 1120: Margaret Brent
The First Woman in the North American Colonies to Appear Before a Court of Common Law
Born: c.1601, Gloucester, England (Present-day Gloucester, England, United Kingdom)
Died: c.1671 Westmoreland County, The Colony of Virginia (Present-day Westmoreland County, Virginia, United States of America)
Margaret came to the colonies in 1638 alongside several of her siblings. She at first settled in Maryland before later moving to Virginia. Margret was the first woman in Maryland history to receive a land grant (which was just over seventy acres in size). By 1657, Margaret's original grant had grown considerably and made her one of the largest and most prosperous landowners in the colony.
When Margaret appeared before the court, she did so to request the right to vote. As a landowner, Margaret thought it was her right to be able to exercise her democratic right, and she was the first woman in North America known to have ever fought for such a right. Margaret also requested a second vote in the Maryland assembly in order to further her duties as executor of the late governor's will; more on that below. Margaret was denied both votes.
Margaret was no stranger to the court system. Over the years she had appeared numerous times to sue over her various business ventures, including tobacco and indentured servant trading, and she had even appeared before the court to represent her brother's business ventures as well as around a dozen other colonists.
Margaret was also remarkable for remaining unmarried in a time when there were six men for every woman in Maryland. Margaret's sister, who had emigrated with her, also remained unmarried.
In 1645, England was in the midst of a bloody civil war between the king and parliament—and it all related back to religion (the king was Catholic and Parliament was Protestant). The war reached the American colonies, and by the following year Protestant reformers had destroyed much of the settlement and land owned by Catholic colonists where Margaret was living. Margaret was one of the Catholic landowners directly affected by the Protestant guerrilla fighters. In 1647, the governor, who had managed to regain control of his colony, died in the midst of reconstruction efforts. The governor named Margaret executor of his will in the hopes that she would save the colony from complete collapse.
Margaret ensured the soldiers were paid to keep their loyalty to their colony. The soldiers had been on the verge of mutiny before Margaret stepped in. Unfortunately for her, in order to keep the colony going, she had to make herself an enemy of the now deceased governor's brother. Margaret was able to achieve power of attorney over the governor's estate, and had to sell some of his brother's cattle to settle the debts. Because the governor's brother held such disdain for Margaret and her family, they decided to leave Maryland altogether soon after, relocating to Virginia.
At the time of Margaret's death, she and her siblings were estimated to have owned approximately ten thousand acres of land in Virginia.
Today, some consider Margaret the first woman in what would eventually become the United States to advocate for equal rights for women.
Badges Earned:
Find a Grave Marked
Sources:
https://msa.maryland.gov/msa/speccol/sc3500/sc3520/002100/002177/html/brochure.html
https://www.britannica.com/biography/Margaret-Brent
https://encyclopediavirginia.org/entries/brent-margaret-ca-1601-1671/