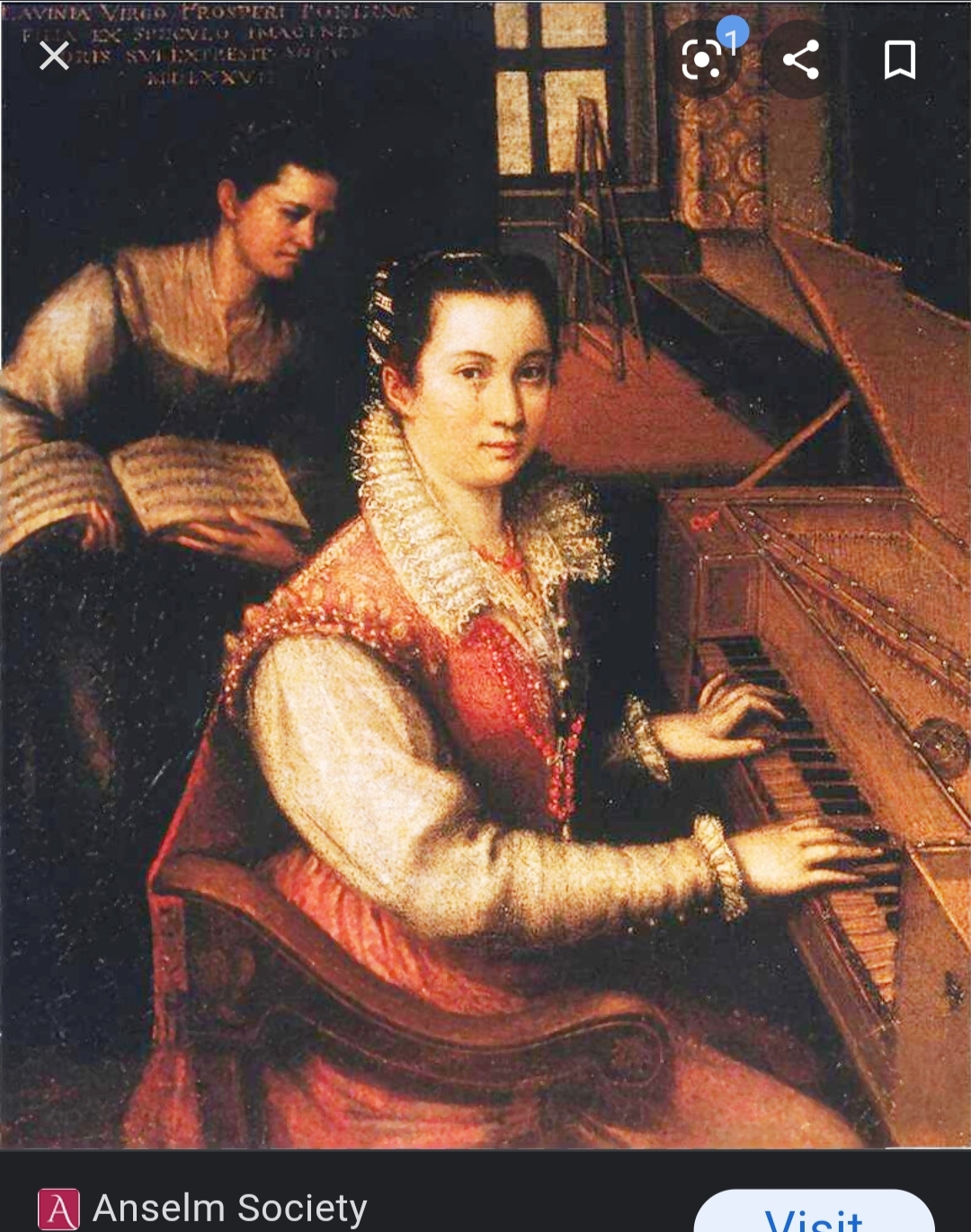 1119: Lavinia Fontana
One of the Earliest Professional Female Painters of All Time
Born: 24 August 1552, Bologna, Papal States (Present-day Bologna, Italy)
Died: 11 August 1614, Rome, Papal States (Present-day Rome, Italy)
Lavinia is considered the first female artist outside of a court or convent whose name is known today. She was also one of the first women to craft and execute large, public, figure paintings.
Lavinia was taught by her father in the Mannerist style and received a further education from the University of Bologna. Her works were noted for their attention to detail, down to the subject's clothes and jewelry, as well as the vibrant colors used.
She was a painter who revolutionized portraiture, but is also remembered for her religious and mythologic works.
Lavinia married a man who acted as her assistant. They had eleven children together, though only three would outlive Lavinia.
Lavinia worked in Bologna for twenty years as the preeminent painter sought after by noblewomen. She also worked closely with the University of Bologna. After moving to Rome, Lavinia worked with the pope and other notable figures. She was even selected as a member of the Roman Academy, a rare honor for a woman in her day.
Several of her altarpieces and other religious works survive to the present day. Some of the surviving paintings are self-portraits, in which Lavinia depicts herself as a professional working woman as well as a mother of her many children, proving women could do both in a time long before that was the norm.
Badges Earned:
Find a Grave Marked
Sources:
https://nmwa.org/art/artists/lavinia-fontana/
https://www.britannica.com/biography/Lavinia-Fontana
https://scma.smith.edu/blog/lavinia-fontana-renaissance-artist
https://repainthistory.com/pages/lavinia-fontana
https://www.findagrave.com/memorial/199059764/lavinia-fontana