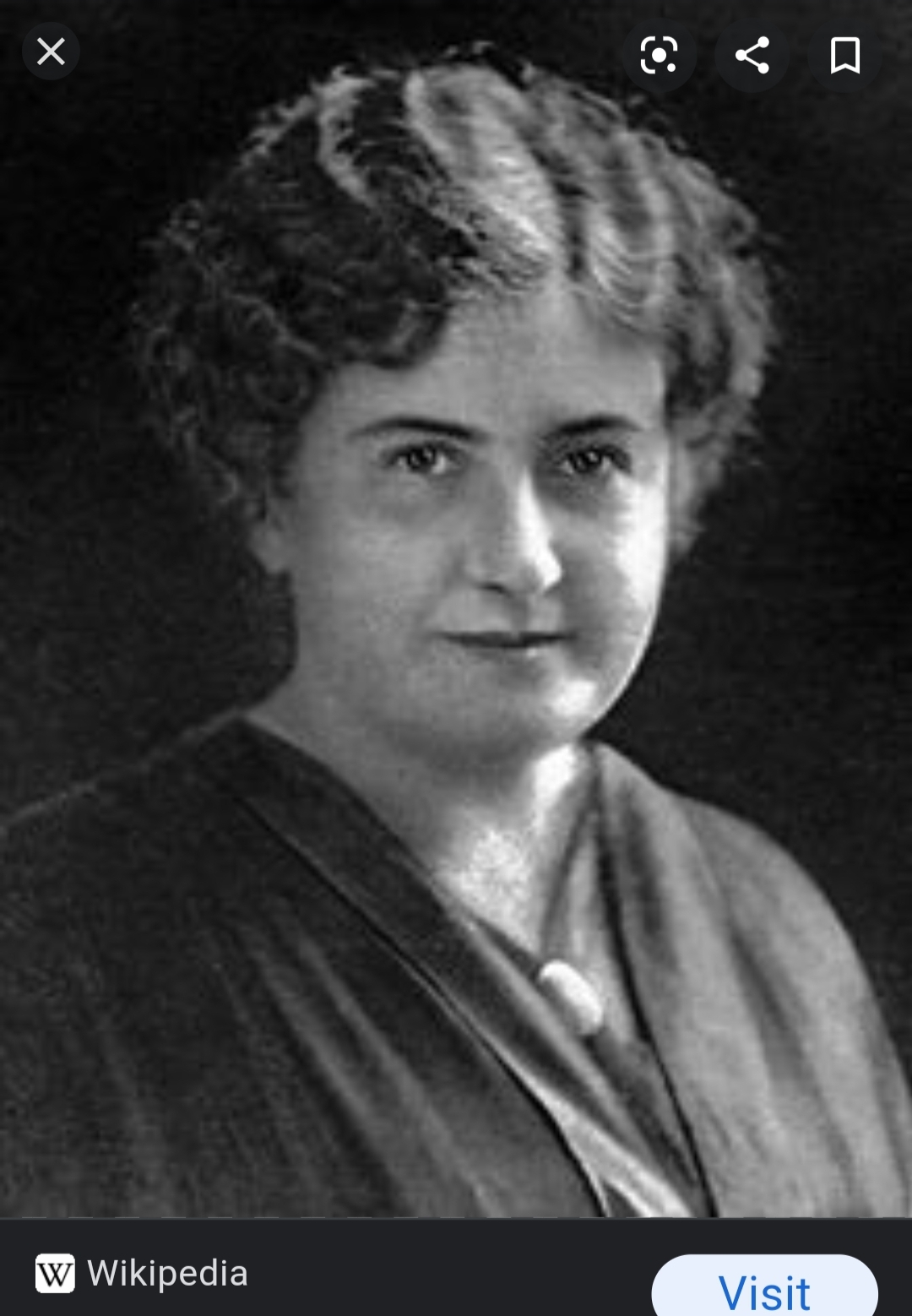 1101: Maria Montessori
Creator of the Montessori Learning Technique
Born: 31 August 1870, Chiaraville, Italy
Died: 6 May 1952, Noordwijk, Netherlands
Maria was a Pioneer in Scientific Pedagogy.
She was an educator, physician, and innovator who opened her first school in Rome in 1906. There are thousands of Montessori schools located in countries around the world today.
Maria was raised by parents who encouraged her to pursue her dreams of receiving a higher education. Despite it being the late 1800's, Maria refused to let her gender hold her back. At the age of thirteen she enrolled in an all-boys technical school, determined to become an engineer. After a time though, Maria changed her mind and managed to enter medical school, another daunting task for a woman of her time.
In 1896, Maria graduated from medical school. She was not the first Italian woman to earn a medical degree, but she was among the first. Maria's work as a physician was at first focused on the burgeoning field of psychology before shifting to education. Namely, Maria was interested in changing the way children with developmental and intellectual disabilities were being taught.
Within only a few years, Maria's schools were spreading across Western Europe. The first opened in the United States in 1911. The Montessori Method focused on inviting children to learn in ways inspired by their own natural curiosities. Children learned how to cook, solve puzzles, and use other hands-on skills to thrive in their own day to day lives.
Throughout the rest of her life, Maria continued to champion her teaching method by writing books and articles and traveling around the world, giving speeches and demonstrations. Her work paid off. But Maria was focused on more than just education in her lifetime. She was also a leading feminist voice in her native Italy. In 1898, she gave birth to a son, Mario, out of wedlock. And though Mario was raised by another family, as an adult he learned Maria was his mother and they worked together to further the cause of children with disabilities.
Maria survived both world wars, spending the second in exile in India after being trapped there during the outbreak of World War II. Instead of spending the years goofing off or ignoring the world, she spent her time instructing Indian teachers in the Montessori Method. After the war, she returned to Europe and spent her final years in Amsterdam.
Badges Earned:
Find a Grave Marked
Located In My Personal Library:
Time Magazine's 100 Women of the Year (Maria appears in the 1931 article, "Maria Montessori")
Sources:
https://amshq.org/About-Montessori/History-of-Montessori/Who-Was-Maria-Montessori
https://montessori-ami.org/resource-library/facts/biography-maria-montessori
https://montessori.org.au/biography-dr-maria-montessori
https://www.findagrave.com/memorial/185210946/maria-montessori