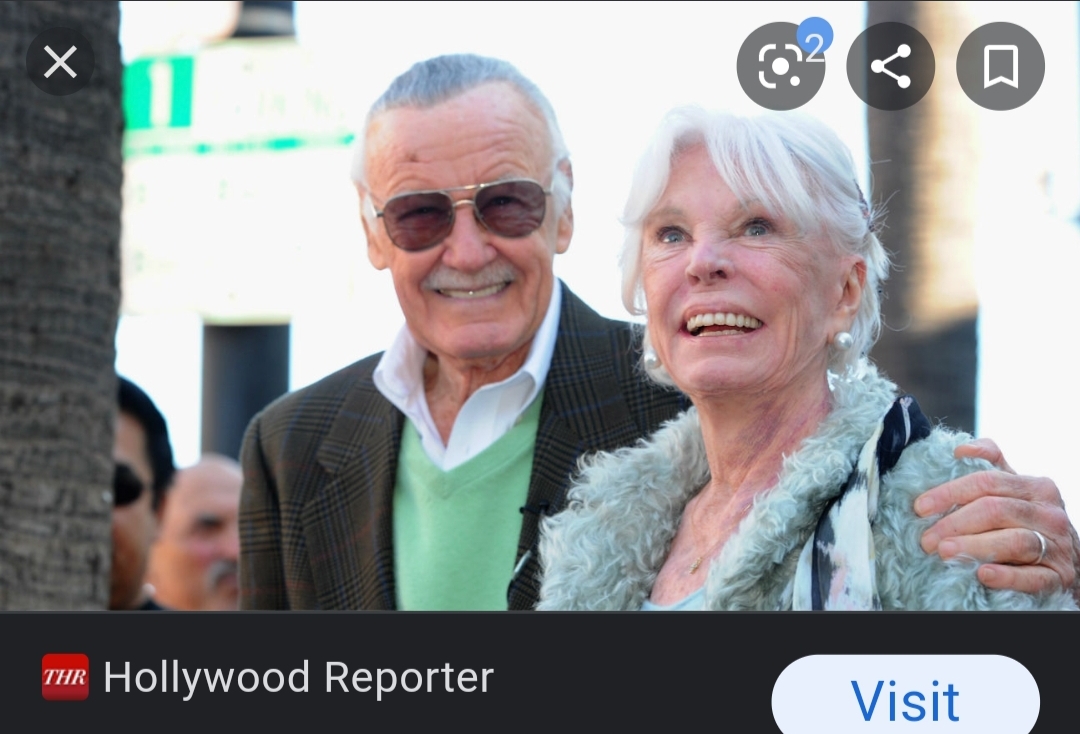 1096: Joan B Lee
Voice actress, Hat Model, and Stan Lee's Wife
Born: 5 February 1922, Gosforth, Newcastle Upon Tyne, England, United Kingdom
Died: 6 July 2017, Los Angeles, California, United States of America
Joan was actually married twice. According to IMDb, her first marriage ended in divorce after four years and she then went on to marry comic book and pop culture icon Stan Lee. Joan and Stan had two children, but their second died only three days after she was born.
When Joan and Stan met, Joan was married to her first husband. Stan had been dared to go up and knock on the door of an apartment and ask out the attractive redhead living inside. Instead of a redhead answering the door, Joan did. At the time, Joan was working as a hat model in California after moving to the United States with her American husband.
They went out for a date despite Joan's status as a married woman. Its not that she was particularly unhappy with her marriage, it was just—well, boring. Soon after, Joan was flying to Reno, Nevada to obtain a divorce. Stan followed her there, and they reportedly were married by the same judge that had authorized Joan's divorce from her first husband. Apparently Joan and Stan were wed only six weeks after first meeting.
Joan would reportedly help inspire many of Stan's female characters, including Mary Jane (Peter Parker's girlfriend), as well as helping him to create the Fantastic Four series. Some reporters go so far as to say without Joan, Stan would have never stuck with comics or created so many of his now iconic characters. Had Stan not knocked on Joan's door that one random day, the entire Marvel Cinematic Universe wouldn't exist, nor would so many of the comics themselves. How crazy is that?
Joan made a cameo in X-Men Apocalypse (alongside her husband), and also did voiceover work in several animated series in the 1990's.
Joan also wrote a novel in the 1980's entitled The Pleasure Palace which was published. However, according to her daughter Joan wrote three more novels but never published them.
Joan passed away at the age of ninety-five after suffering complications from a stroke. At the time of her death, her and Stan's seventieth wedding anniversary was only a few months away.
Her husband Stan passed only a year later.
Badges Earned:
Find a Grave Marked
Sources:
https://www.imdb.com/name/nm1643074/bio?ref_=nm_ov_bio_sm
https://historycollection.com/joan-and-stan-lees-marriage-is-the-love-story-the-world-didnt-know-it-needed/2/
https://www.dailymail.co.uk/news/article-9257249/Marvel-Comics-creator-Stan-Lee-berated-daughter-JC-70-ungrateful-b.html
https://www.findagrave.com/memorial/181079585/joan-clayton-lee