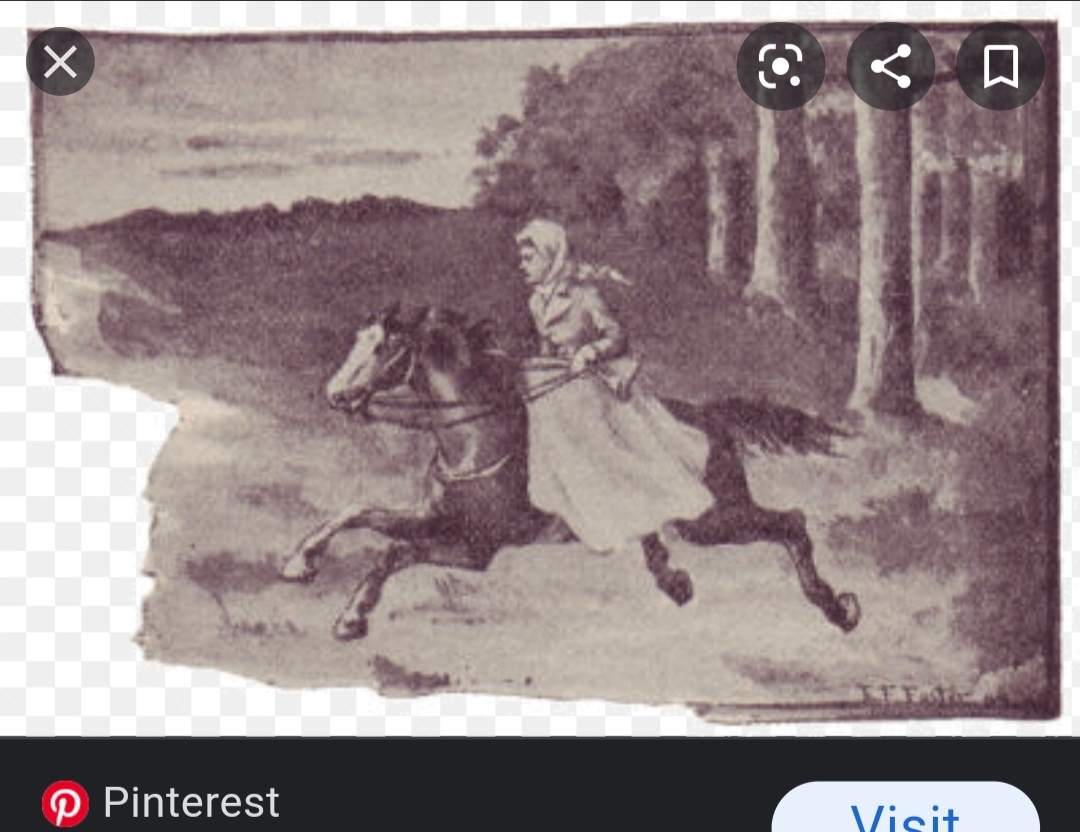 1059: Emily Geiger
Revolutionary War Patriot
Born: c.1765, The Colony of South Carolina (Present-day South Carolina, United States of America)
Died: c.1825, South Carolina, United States of America
Emily was a civilian volunteer who offered to ride across seventy miles of dangerous terrain to deliver a message during the war when she was only eighteen. It was June of 1778, and General Nathanael Greene needed a message delivered to General Thomas Sumter. Her incredible bravery is one of the few details known with certainty about her life.
The first night of the ride, Emily was almost captured by Tories but escaped and then later actually captured and questioned.
Before the message she carried could be found on her, Emily memorized and then ate it.
The soldiers had to release Emily after finding nothing suspicious on her.
She finished her journey and passed on the message successfully.
After the war, Emily got married, but her date of birth and death are unknown with certainty. No known images or depictions survive of Emily to this day. The drawing shown here is simply an artist's rendering of Emily's famed ride.
Emily has been honored with a National Society Daughters of the American Revolution dedicated marker in a small cemetery in South Carolina (though according to Find a Grave Emily herself is not buried there), indicating she is a Revolutionary Patriot in the DAR database. Today, Emily also has a DAR chapter named after her in the South Carolina state society.
Badges Earned:
Find a Grave Marked
Located In My Personal Library:
Women Heroes of the Revolution by Susan Casey
Sources:
https://www.scencyclopedia.org/sce/entries/geiger-emily/
https://www.emilygeigernsdar.org/emily-geiger
https://historyswomen.com/early-america/emily-geiger/
https://www.nps.gov/_cs_upload/kimo/learn/education/classrooms/539617_1.pdf