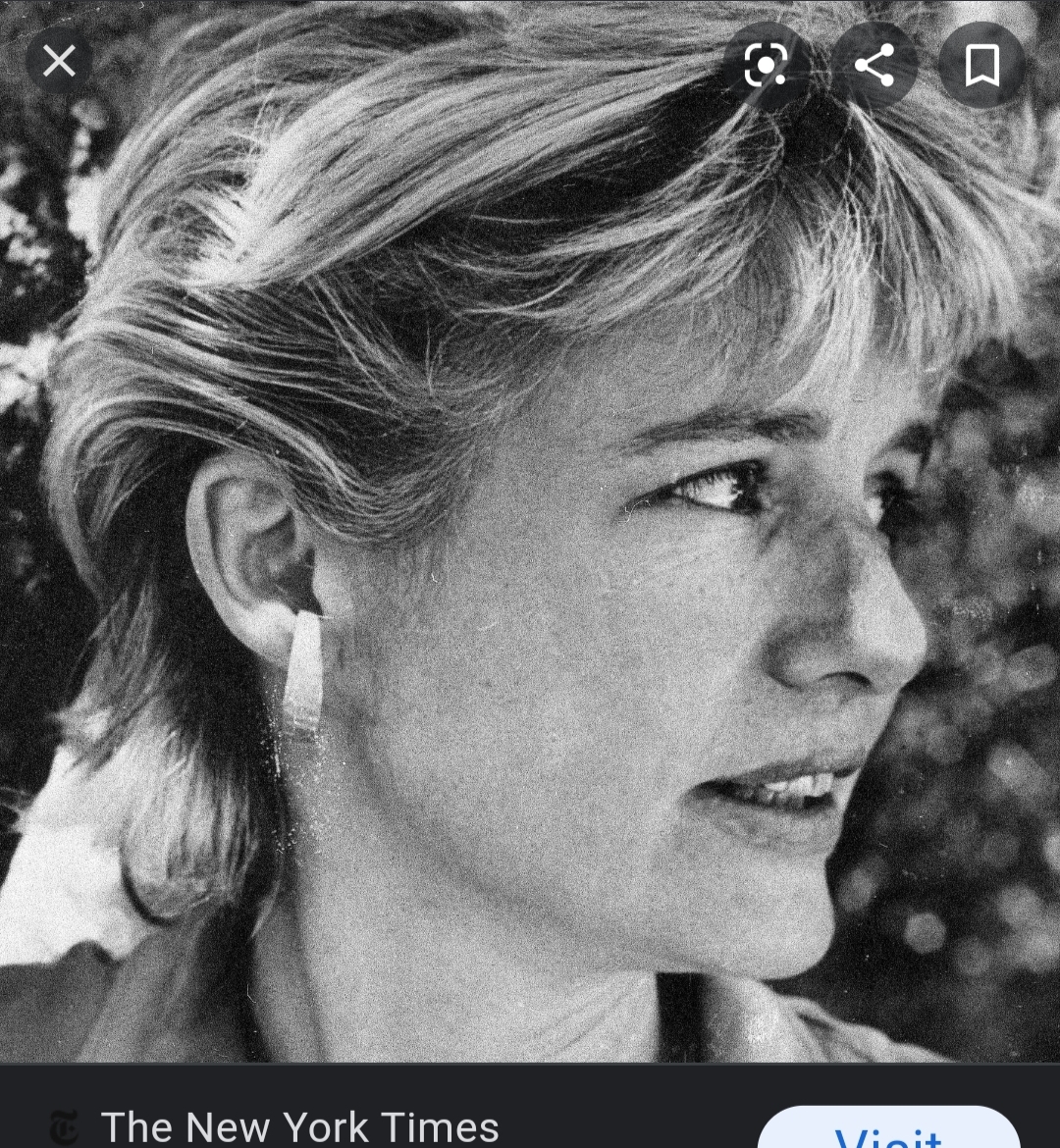 1045: Mary Pinchot Meyer
Painter, Writer, DC Socialite, and One of President John F Kennedy's Mistresses
Born: 14 October 1920, New York City, New York, United States of America
Died: 12 October 1964, Georgetown, Washington DC, United States of America
Mary was born into an upper-class family and had one younger sister. She counted high ranking members of DC society as personal friends, including Jackie Kennedy. Surprisingly Mary's clandestine affair with the president didn't interrupt her friendship with Jackie; seeing as Mary usually visited the president at the White House when Jackie was out of town. A few weeks before he died, the president wrote Mary a letter but never sent it. The letter sold at auction in 2016 for nearly $89,000!
Mary was married to a World War II vet who worked for the CIA, but at the time of her death her by then ex-husband was identified as an author. This small innocuous detail was one of many facts about the case that later led to conspiracy theories into what exactly happened the day Mary died.
Mary had three sons (one of whom was killed after being struck by a car eight years before Mary's death) and lived with them in the DC suburb Georgetown at the time of her death. Mary also had an artist studio in her home and spent most of her time painting.
Mary was also a possible victim of the United States' Central Intelligence Agency.
Two days before her fortieth birthday, Mary went for her usual lunchtime walk when she was shot twice and killed in broad daylight. An African American man was later arrested and charged with the crime, but was eventually acquitted due to lack of evidence. Mary's murder has never officially been solved.
Some believe Mary was murdered by the CIA; the same people who believe John F Kennedy was also killed by the CIA. The reason? Because of her affair with the president, and her former marriage to a high-ranking agent, Mary knew things…too many things for her own good. Compound that with the fact she was liberally minded and had a lot of opinions about the United States' foreign policy at the time and…yeah, you get the picture.
And the conspiracy isn't nearly as far fetched as it may seem on first glance. It is known that the CIA was wiretapping Mary's phone at the time of her death, and around the same time, an agent was caught attempting to break into her home in order to steal whatever evidence of her affair with President Kennedy could be found.
Badges Earned:
Find a Grave Marked
Located In My Personal Library:
Sex With Presidents: The Ins and Outs of Love and Lust in the White House by Eleanor Herman
Sources:
https://www.smithsonianmag.com/history/44-years-later-a-washington-dc-death-unresolved-93263961/
https://www.townandcountrymag.com/leisure/arts-and-culture/a32599090/mary-meyer-jfk-mistress-murder/
https://allthatsinteresting.com/mary-pinchot-meyer-murder
https://spartacus-educational.com/JFKmeyerM.htm