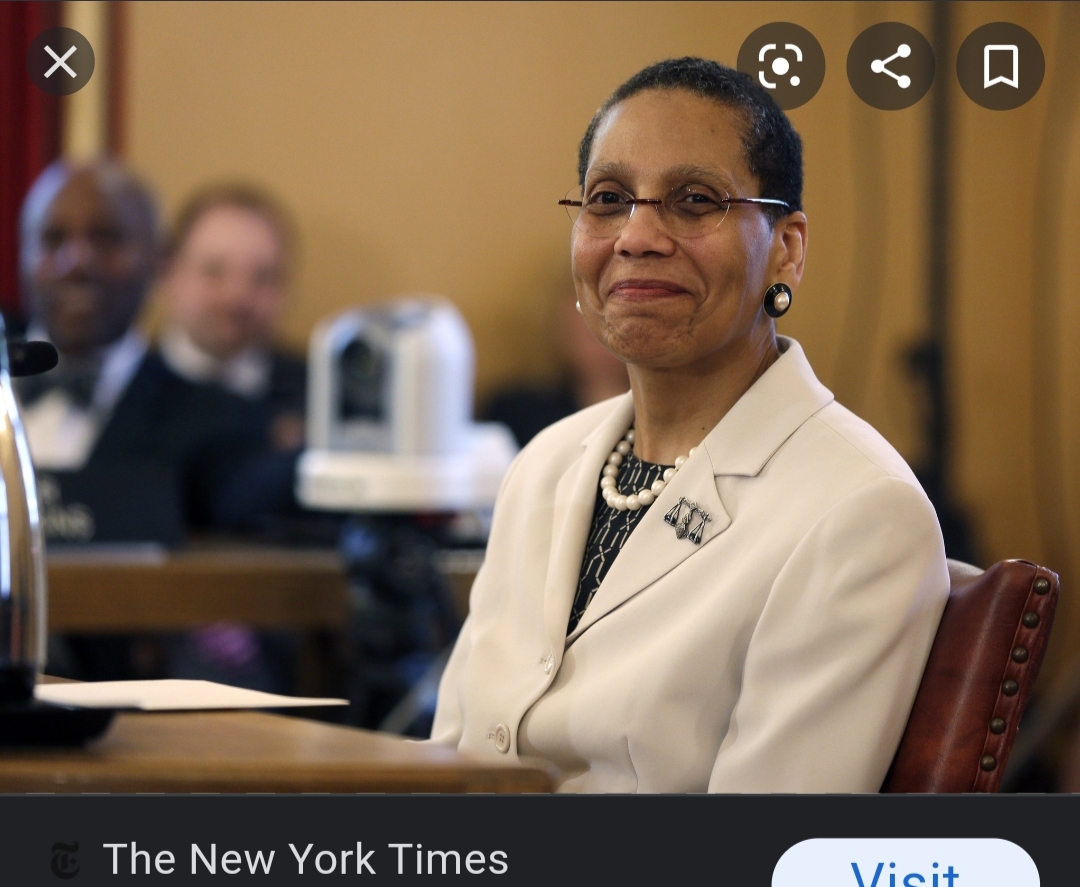 1017: Sheila Abdus-Salaam
Associate Judge for the New York Court of Appeals
Born: 14 March 1952, Washington DC, United States of America
Died: 12 April 2017, Harlem, New York, United States of America
Sheila was the first African American Woman to serve on New York's highest court (the Court of Appeals). According to some reports, Sheila was also the first Muslim to serve as a judge on the US Court of Appeals, but this claim has been both disputed and confirmed by various sources. Sheila's last name, Abdus-Salaam, was her first husband's last name, and she retained it throughout her professional career despite being married four times throughout her life.
Sheila graduated with her Juris Doctorate from Columbia Law School in 1977. She spent the next forty years of her life involved in the law community, rising from a simple law student all the way to New York's highest bench.
According to her website, "Among [Sheila's] many memorable legal opinions was her 2016 Court of Appeals decision in Matter of Brooke S.B. vs. Elizabeth A.C., which expanded the legal definition of what it means to be a parent, effectively overturning a previous ruling in which the court had held that the non-biological parent in a same-sex couple relationship had no standing to seek custody or visitation rights following a breakup."
Sadly, despite all of her accomplishments, Sheila chose to end her life by walking into the Hudson River and drowning. She was married at the time and was a stepmother. The explanation of suicide was given by the New York City medical examiner's office. In a letter on Sheila's personal website dating from 2019, her husband was reportedly still seeking more information from the medical examiner's office because he does not believe his wife would kill herself. I hope answers are eventually given to him and that Sheila's friends and loved ones find peace somehow.
Rest in peace, Sheila. Your work will never be forgotten.
Badges Earned:
Find a Grave Marked
Sources:
https://www.nytimes.com/2017/07/26/nyregion/judge-sheila-abdus-salaam-suicide.html
https://www.nycourts.gov/ctapps/jasalaam.htm
https://www.findagrave.com/memorial/178367155/sheila-abdus-salaam