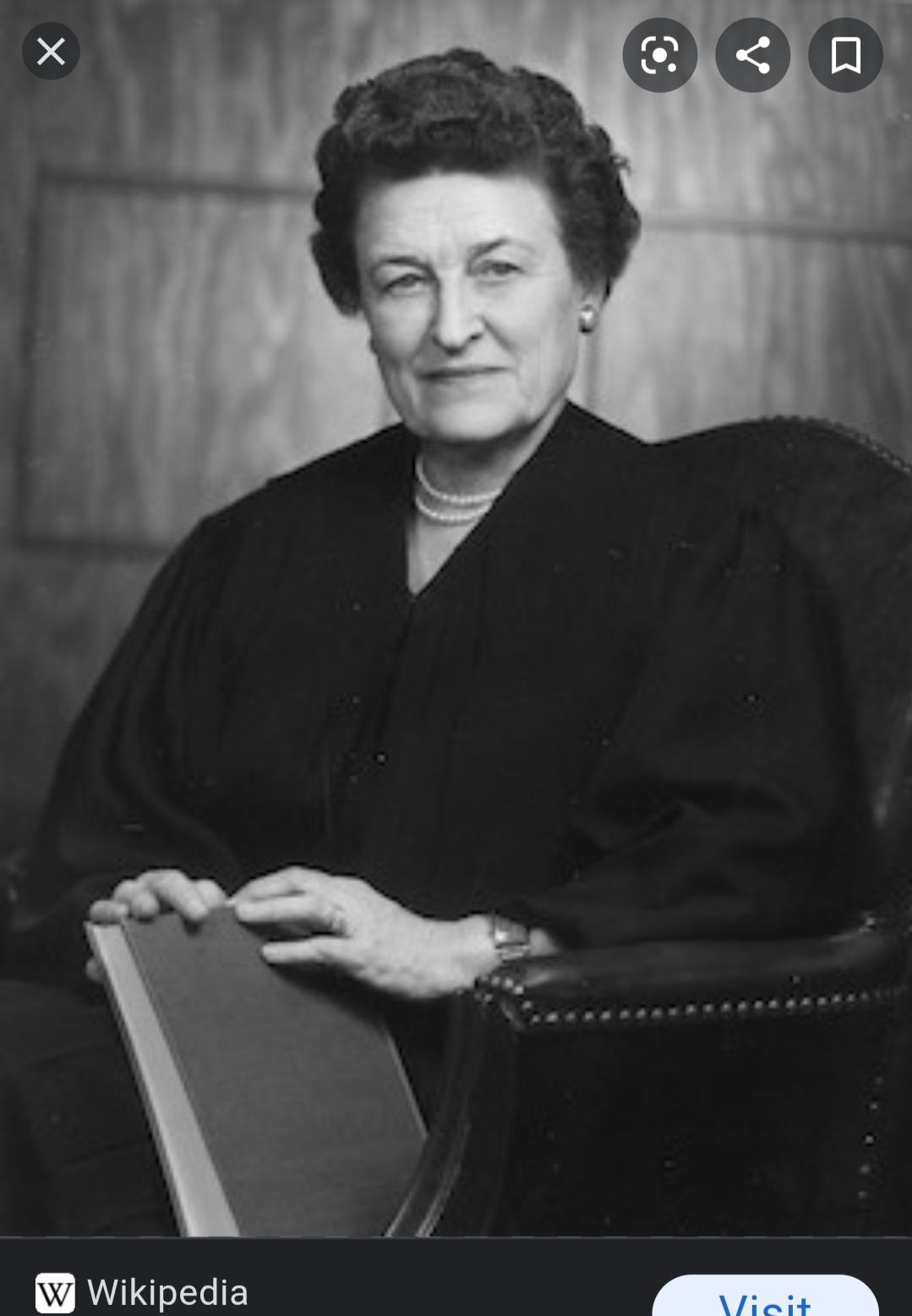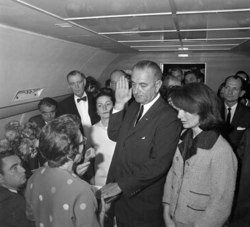 Judge Hughes delivering the oath of office to incoming President Lyndon Johnson in the wake of President Kennedy's assassination, November 1963
1013: Sarah T Hughes
Lawyer and Judge
Born: 2 August 1896, Baltimore, Maryland, United States of America
Died: 23 April 1985, Dallas, Texas, United States of America
Sarah is most remembered for swearing in United States' President Lyndon B Johnson aboard Air Force One after President John F Kennedy was assassinated.
Sarah worked previously for the Washington DC Police force. She was the first female state district judge in Texas (appointed in 1935 and elected in 1936. She was elected for the last time in 1960, serving six terms in all). When Sarah became a judge, women were not allowed to serve on juries in the state of Texas. Sarah recognized how horrible this was, and it was largely through her efforts that a 1954 amendment to the state constitution was added, allowing women to serve on juries in the state.
If all that's not impressive enough, Sarah was also one of the first women to serve in the Texas House of Representatives (she served for three terms), and Sarah was the first woman to serve as a federal district judge for Texas in 1961 (appointed by John F Kennedy). In 1950, she also helped oversee the creation of Dallas's first juvenile detention center.
Off the bench, Sarah was a women's rights activist and United Nations supporter. She was married but had no children. Her last major accomplishment never actually came to fruition; but in 1952 Sarah's name was a contender for the Vice Presidency nomination on the Democrat ticket. Sarah withdrew her name from the consideration, but she was the first woman to ever be considered for the Vice Presidency on the Democrat ticket.
Badges Earned:
Find a Grave Marked
Sources:
https://www.humanitiestexas.org/programs/tx-originals/list/sarah-t-hughes
https://www.womenintexashistory.org/biographies/sarah-t-hughes/
https://www.tshaonline.org/handbook/entries/hughes-sarah-tilghman
https://www.findagrave.com/memorial/18855/sarah-augusta-hughes