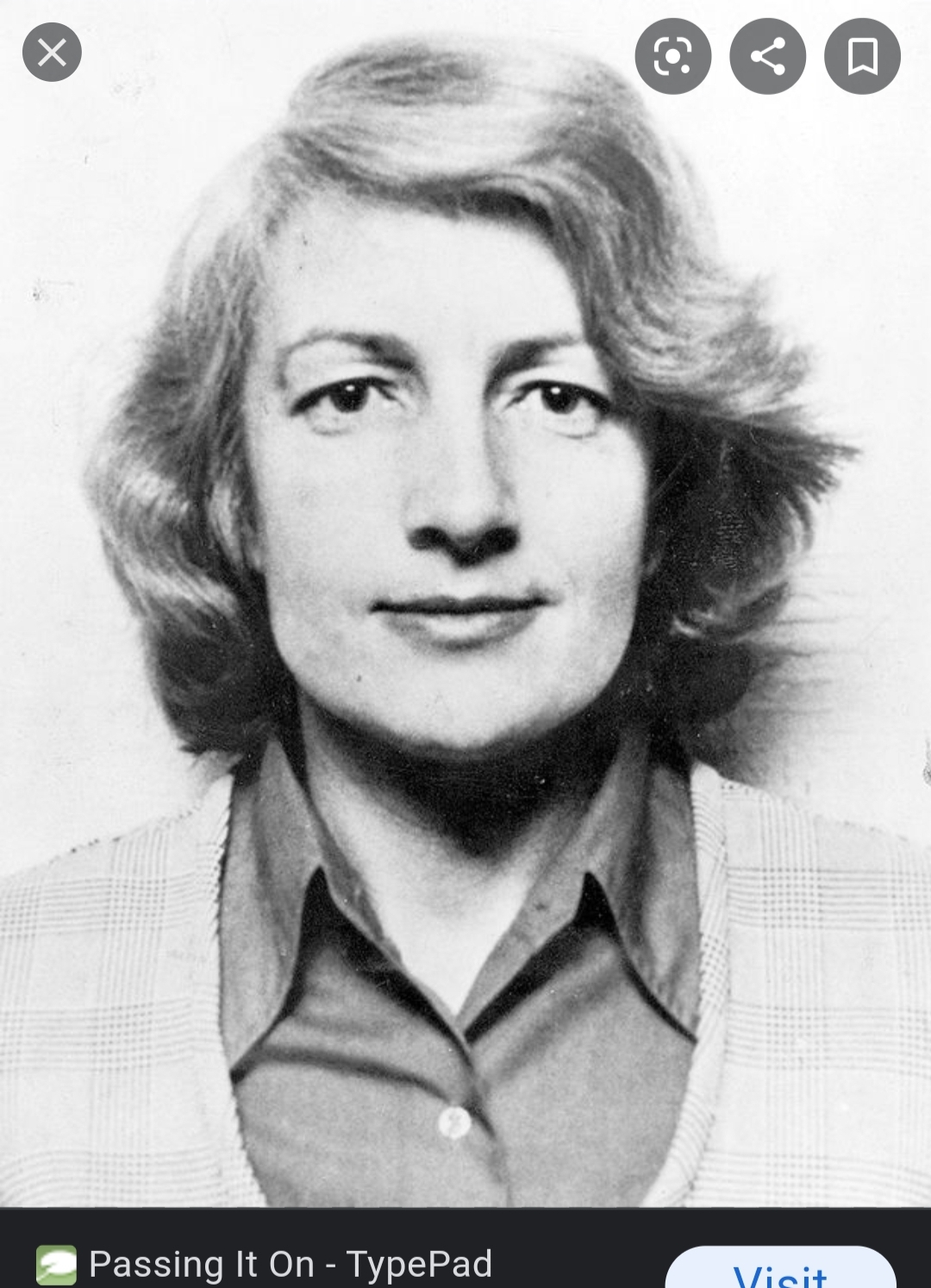 1012: Janet Parker
Medical Photographer
Born: March 1938, Birmingham, England, United Kingdom
Died: 11 September 1978, Solihull, England, United Kingdom
Janet was sadly the last known person to die of Smallpox after accidentally being exposed to a sample that was grown in a laboratory on an adjacent floor to where she was working at Birmingham University. Although the case against the University of Birmingham was dismissed in court, there are three prevailing theories for how Janet became infected; though none have been definitively proven. The most well-known theory (though widely discredited by the research community) was that the Smallpox sample that had been kept in the lab escaped and drifted through a vent, invading the air Janet was innocently breathing. Theory two is that Janet came into contact with a previously infected carrier; though if this were true that previously infected individual never showed symptoms and was never identified. The third theory is that Janet came into contact with an object on which a living sample of the virus rested and she contracted it that way. However Janet became infected, what we do know is that she became Smallpox's last known victim; the last of an estimated 300 million in the twentieth century alone. Smallpox has been identified on the mummy of Egyptian Pharaoh Ramses V, who lived around 3,000 years ago!
Janet's lonely death was eerily reminiscent of many stories surfacing in the wake of the Coronavirus Pandemic. For several weeks after falling ill, Janet wasted away in a hospital bed with only medical staff to keep her company and stay with her as she died.
Janet's family and the man who had driven her ambulance to the hospital were put in quarantine; while the medical staff wore thick rubber gloves and masks to protect themselves. Officers and medical staff worked to trace every person Janet had been in contact with in the previous few days, placing all of them in quarantine as well and giving them emergency injections. In all, between 260 and 300 people were quarantined across Birmingham, including one woman who had to delay her wedding.
Janet was married to a postal worker. She had a happy marriage and a happy life; driving around town in her sportscar that the locals easily recognized as hers. Before becoming a medical photographer, Janet had previously worked as a photographer for the police and she often gave evidence in court.
Janet first began to feel ill a full month before she died. Originally diagnosed with chickenpox after red splotches appeared around her body, Janet's mother didn't believe the doctor's diagnosis. Janet had had chickenpox as a child, and her mother knew the physical symptoms this time around were completely different. Nine days after beginning to feel unwell, Janet was admitted to the isolation hospital on August twentieth, where she later died. At the time she was admitted, no doctor in the UK believed any of their patients could develop Smallpox. The last natural case had cropped up the year before in Somalia, but after Janet was examined more thoroughly, the diagnosis came through.
After her infection, the professor from whom the Smallpox sample was believed to have leaked out of his lab was found with a self-inflicted wound. He passed away several days later after his life support machine was turned off (and in a subsequent court case, the professor was fully exonerated in the eyes of the law of any wrongdoing). Also, Janet's father suffered what was suspected of being a cardiac arrest while in quarantine, and he died. No autopsy was performed for fear he had become infected and his body would spread the disease.
One mistake had cost three lives, but several hundred others were potentially saved after the City of Birmingham issued emergency vaccinations to protect the general populace from Smallpox. People waited in lines for hours to receive their shots, and remarkably, no one else died. One man, who received two double doses of the vaccine, almost died, but he managed to recover (thank goodness!).
After she finally died, Janet's body was kept in isolation. The cemetery cancelled all other events the day of her burial, and fumigated the property once she was in the ground for her eternal rest according to one source. Janet's mother missed both her husband and daughter's funerals thanks to being left in quarantine, and some reports state she had developed a mild form of Smallpox but eventually recovered.
After Janet's death, nearly all Smallpox samples were destroyed and labs shut down. Today, only researchers in Atlanta, Georgia in the United States (at the headquarters for the Centers for Disease Control) and in Moscow, Russia have access to the Smallpox virus. The World Health Organization officially declared Smallpox eradicated in 1980, two years after Janet's death.
Badges Earned:
Find a Grave Marked
Sources:
https://janetparker.birminghamlive.co.uk/
https://www.bbc.com/news/uk-england-birmingham-45101091
https://www.historyofvaccines.org/content/smallpox-infection-lab