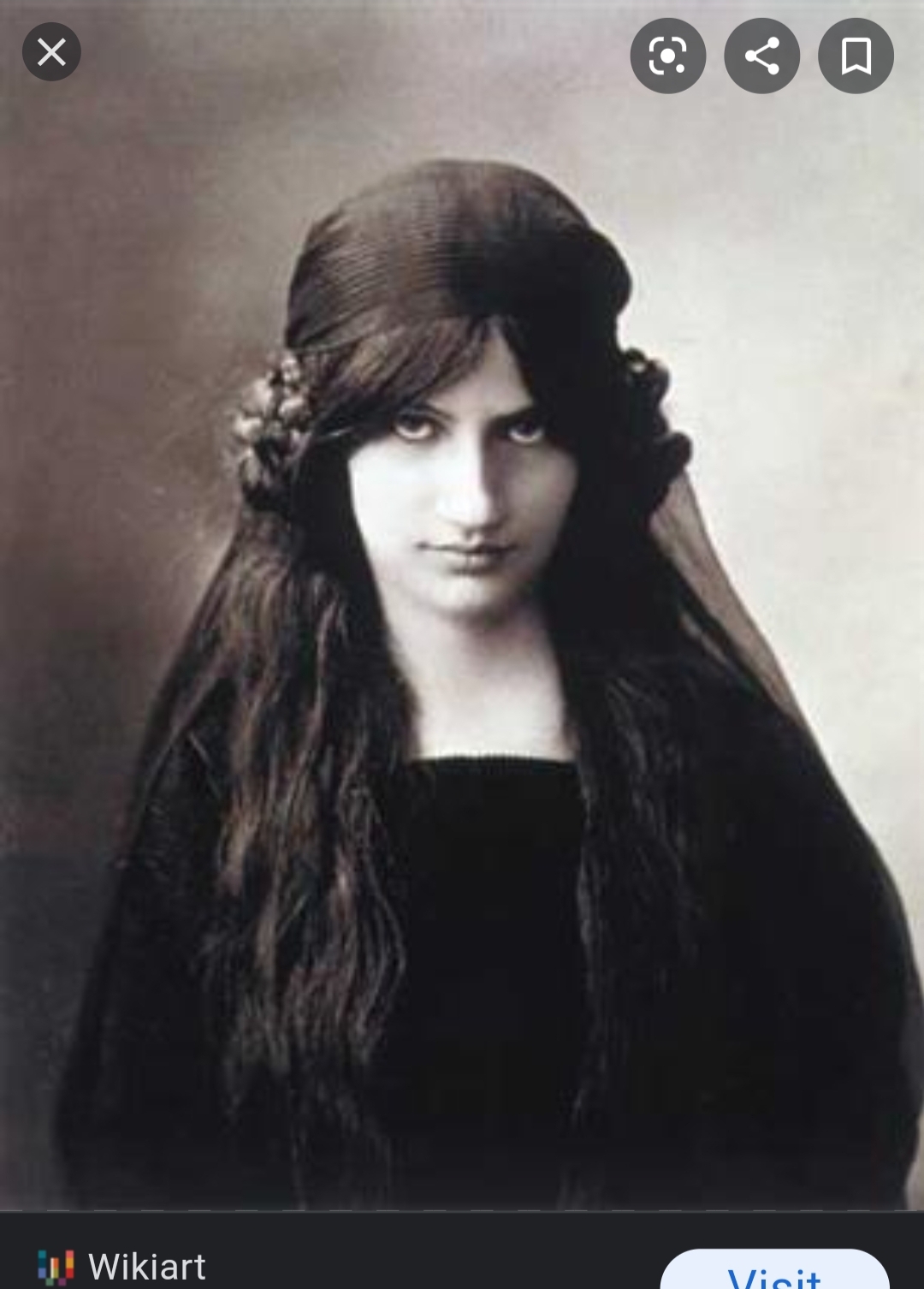 1009: Jeanne Hébuterne
Artist, Model, and Common-Law Wife of Amedeo Modigliani
Born: 6 April 1898, Meaux, France
Died: 26 January 1920, Paris, France
Jeanne is most remembered for her tragic death.
Jeanne committed suicide by jumping out of a five-story window while heavily pregnant because she couldn't deal with the grief of her lover Amedeo's death.
Jeanne's artwork is catalogued under the "Expressionist" genre. She was primarily a painter and had been introduced to the art world by her older brother who also painted. Unfortunately, outside of her relationship with Amedeo, little else of Jeanne's life story survives.
In 1917, Jeanne decided to begin attending the Acadèmie Colarossi to further her studies of the art world. It was while learning there Jeanne met Amedeo Modigliani, and the pair would quickly become passionate lovers. For context, Amedeo was fifteen years older than Jeanne and so they were around thirty-three and nineteen respectively at the time. Jeanne became Amedeo's muse, and they moved in together soon after beginning the affair despite Jeanne's parents' objections.
In the spring of the following year, their daughter, also named Jeanne, was born while the family lived in Nice. In 1919, the family returned to Paris. Jeanne was pregnant once again, and Amedeo had already begun to show signs of falling ill from tuberculosis. He was also known to have been addicted to drugs and alcohol, which likely helped mask and exacerbate his condition at the same time. In January of 1920, Amedeo died.
Two days after Amedeo's death, Jeanne threw herself out of her fifth-floor apartment window. She had killed not only herself, but her unborn child as well. Jeanne's epitaph on her headstone (She is now buried alongside Amedeo) reads, "Devoted Companion to the Supreme Sacrifice." For the first ten or so years after her death, Jeanne's family had her buried somewhere else before finally allowing her to lay in eternal peace beside the man she had devoted her life too.
Jeanne's daughter was adopted by her paternal aunt (Amedeo's sister) and was raised in Italy. As an adult, she began to research her parents' history and wrote a biography about her father.
Jeanne's works were lost to history for nearly eighty years after her death. Even after her heirs allowed Jeanne's paintings to be seen by the public after a thirty year back and forth in the art world (her daughter died in 1984 according to Find a Grave), Jeanne remained an elusive figure. In 2000, several paintings, reportedly by Jeanne, were shown in a public exhibition focused on Amedeo's works. However, in 2010, it was revealed that the paintings shown at the exhibition were forgeries and that the culprit behind the fakes had crafted seventy-seven paintings and drawings attributed to Jeanne. The forger was sentenced to a two-year suspended sentence and was fined 50,000€ by a French court.
Badges Earned:
Find a Grave Marked
Sources:
https://womennart.com/2020/06/24/who-was-jeanne-hebuterne/
https://www.dailyartmagazine.com/story-hebuterne-modigliani/
http://www.artnet.com/artists/jeanne-hebuterne/
https://www.findagrave.com/memorial/20252/jeanne-h%C3%A9buterne