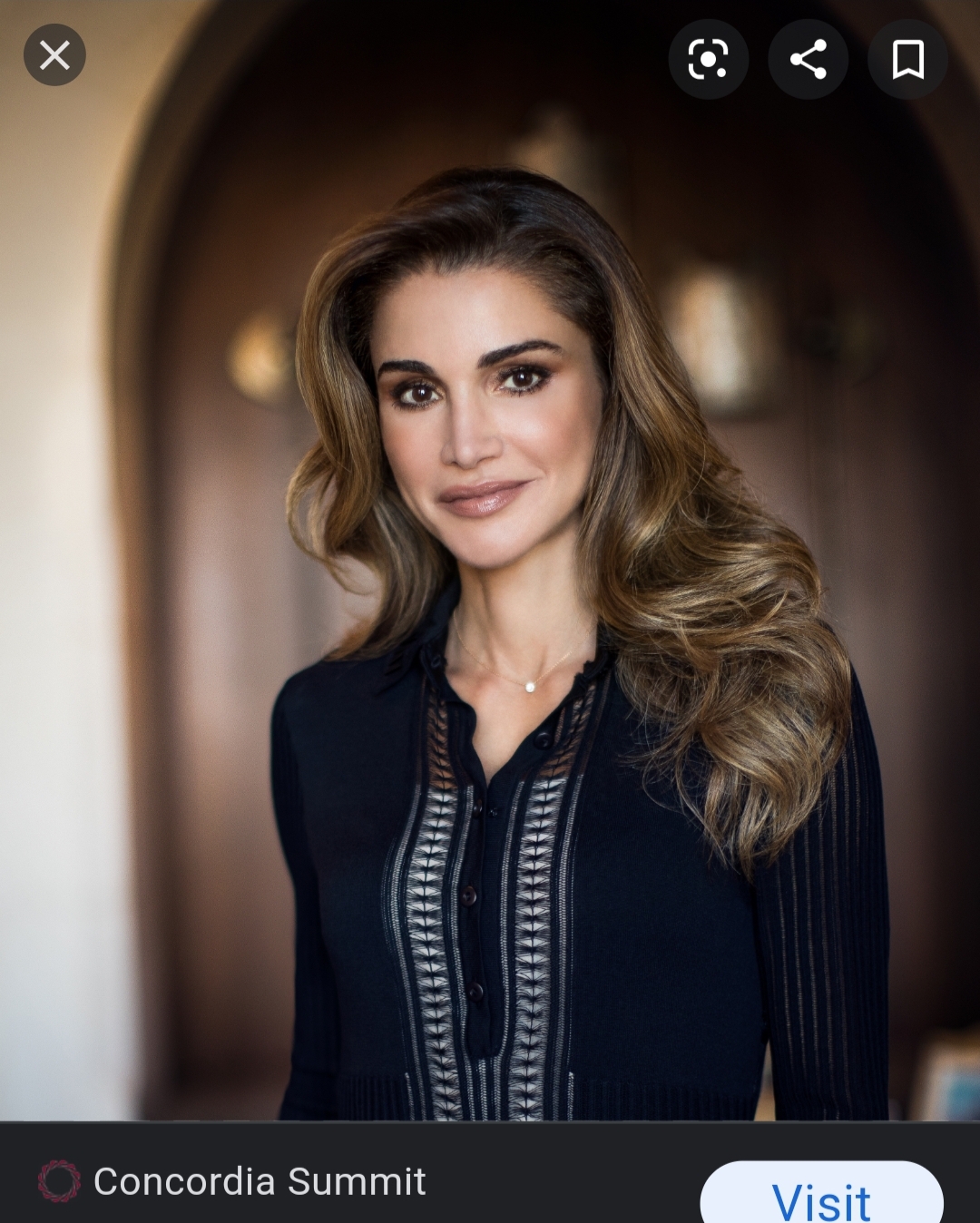 1008: Rania al-Abdullah
Queen Consort of the Hashemite Kingdom of Jordan
Born: 31 August 1970, Kuwait City, Kuwait
Before becoming queen, Rania worked in the banking and private technology sectors. In 1991, she earned a bachelor's degree in Business Administration from the American University in Cairo.
In 1993, Rania married the then-Prince of Jordan, Abdullah bin Al Hussein. In 1999, Rania's husband assumed the Constitutional role of King of the Hashemite Kingdom of Jordan. Rania became Queen Consort at the same time. They have four children together.
According to her website, Rania, "Locally, she is committed to breathing new life into the public education system, empowering women and their communities, improving child and family protection services, and driving innovation, technology, and entrepreneurship through society, especially amongst young people.
"Internationally, Queen Rania is an advocate for tolerance, compassion, and promoting empathy between people of all cultures and backgrounds. Her efforts to challenge stereotypes of Arabs and Muslims and promote greater understanding and acceptance between people of all faiths and cultures have won her global recognition," (View the top link under the sources tab for Queen Rania's complete biography from her website).
Rania is particularly active in her role as advocate for Jordanian children and their education. The Queen Rania Foundation for Education and Development was set up by the queen specifically to help children and teachers access the technology and other needs they have within the scope of education. Rania's focus on education moves beyond the borders of Jordan however; she has also received accommodations for her work with the United Nations to help children across the world receive an education.
Rania has also published several children's books over the years and has received numerous awards and accommodations for her work in the education sector and for helping refugees and vulnerable groups around the world.
Sources:
https://www.queenrania.jo/en/rania
https://unfoundation.org/who-we-are/our-board/her-majesty-queen-rania-al-abdullah-jordan/
https://www.forbes.com/profile/queen-rania-al-abdullah/?sh=1e4f91f140d4