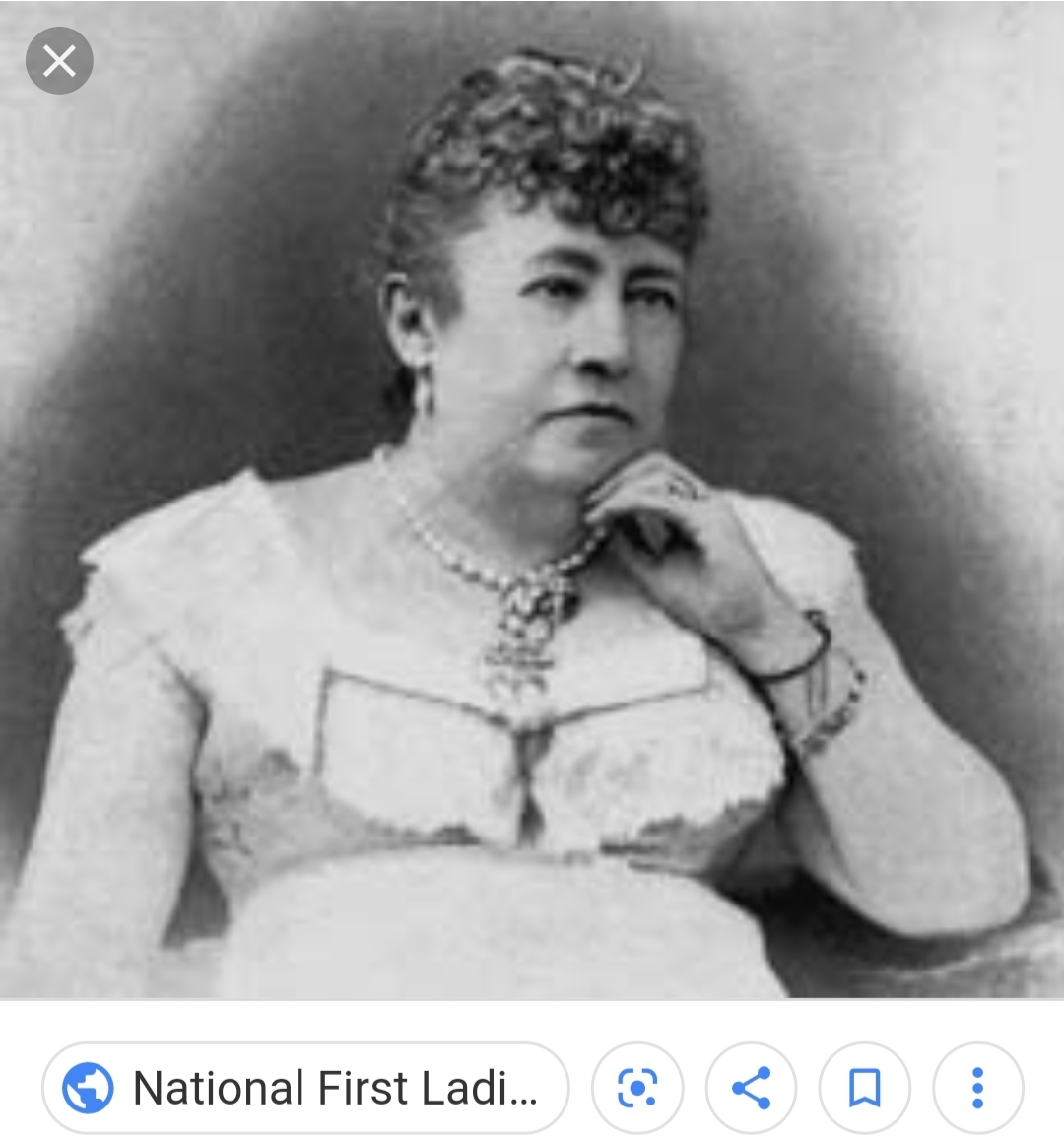 100) Julia Grant
Former First Lady of the United States during her husband President Ulysses S Grant's Administration
Born: 26 January 1826, St. Louis, Missouri, United States of America
Died: 14 December 1902, Washington DC, United States of America
She was a popular first lady known for her over the top entertainment and informal manner.
Julia was one of eight children and her father was a plantation owner.
She married and had four children with her husband Ulysses who came from a modest background and served in the Army before resigning in 1854.
In April 1861, at the outbreak of the War Between the States, Ulysses re-enlisted and by March 1864 was Lieutenant General of the Army of the Potomac.
Julia followed her husband whenever possible and became popular in Washington DC as a society figure.
After he was elected President in 1869 she tried for a time to let her family remain living in DC but outside the White House before eventually agreeing to move them into the White House.
She was the first first lady to receive national attention and her and Ulysses' children became icons in the press with her daughter's wedding being all the rage (think Kim K and Kanye's wedding pictures in People Magazine).
Julia was nearly always photographed from the side because she was slightly cross eyed and considered corrective surgery (her husband told her not to because he liked her just as she was—but she was still uncomfortable with it—especially with the press calling her ugly).
Julia also became the first First Lady (from the United States) to write a memoir of her life for publication (finally published in 1975) after being inspired by her husband doing the same.
She was friends with Varina Davis—the former First Lady of the Confederate States of America.
Badges Earned:
Find a Grave Marked
Located In My Personal Library:
Affairs of State: The Untold History of Presidential Love, Sex, and Scandal (1789-1900) by Robert Watson
The Smithsonian First Ladies Collection by Lisa Kathleen Graddy and Amy Pastan
First Ladies: Presidential Historians on the Lives of 45 Iconic American Women by Susan Swain and C-SPAN
Legends & Lies: The Civil War by Bill O'Reilly and David Fisher
Sources:
https://www.britannica.com/biography/Julia-Grant