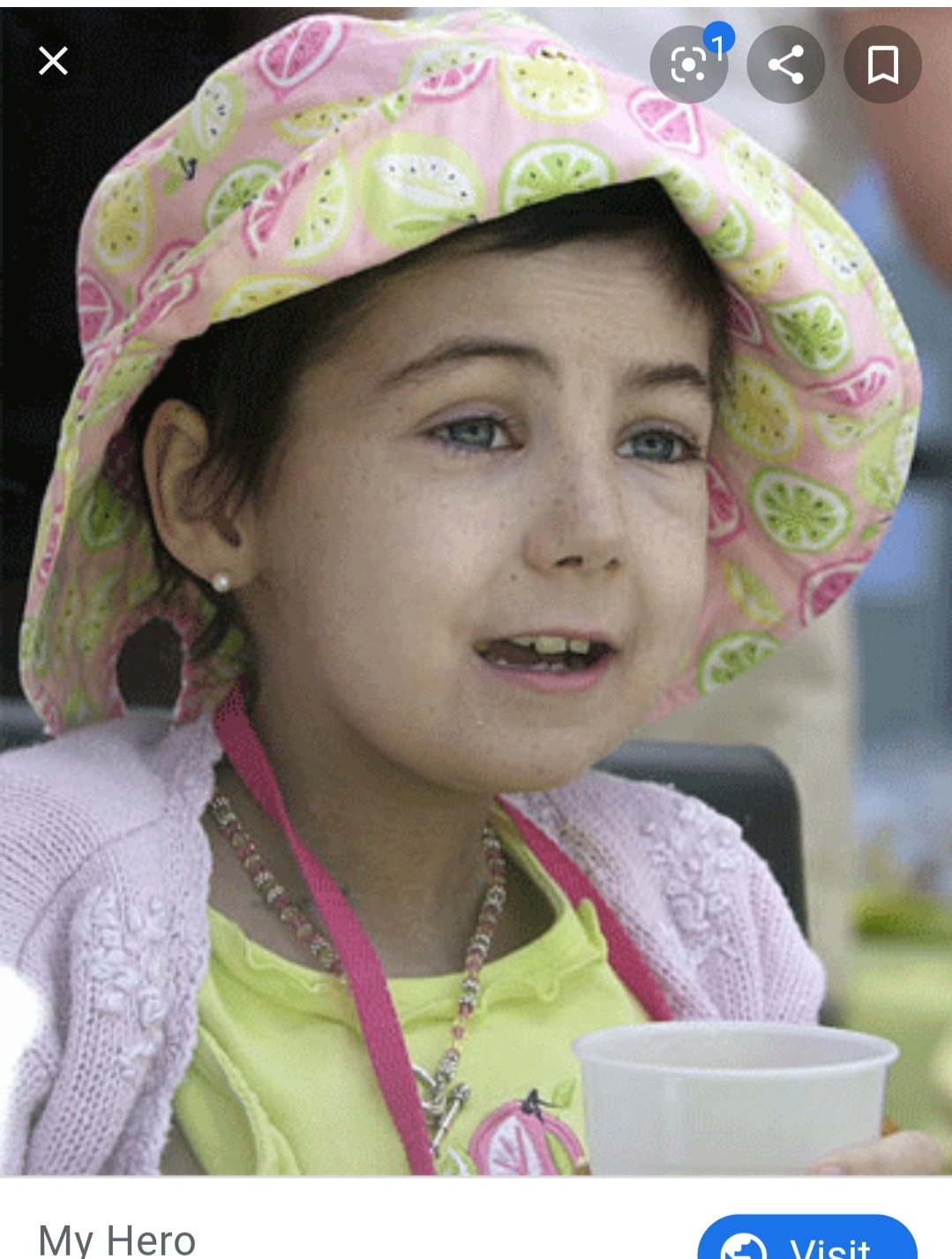 999: Alexandra Scott
Founder of Alex's Lemonade Stand
Born: 18 January 1996, Manchester, Connecticut, United States of America
Died: 1 August 2004, Wynnewood, Pennsylvania, United States of America
The goal of Alex's Lemonade Stand is to raise money for children's cancer research and treatment. Alex opened her first stand in her front yard when she was four years old; and she managed to raise $2,000 for her efforts.
Alex set out on this ambitious undertaking after being diagnosed with cancer herself when she was just days away from her first birthday. She eventually succumbed to a Neuroblastoma when she was still only eight years old.
Alex received her first stem cell treatment when she was four. Despite the fact that the doctors told her parents if she survived the cancer, she would be severely handicapped, Alex continued to defy the odds throughout her short but remarkable life.
Alex's story earned national news attention thanks to help from Oprah, The Today Show, and other networks broadcasting her and her message.
Alex hoped to raise a million dollars by the time she died. Not only did Alex's family surpass that goal with the help of others across the world, but they continue Alex's work to this day. By December of 2006, Alex's Lemonade Stand Foundation had raised over $5 Million. By 2010, the Foundation was able to award $5 Million in grants to various institutions across the United States. By June of 2014, ALSF had raised over $80 Million and helped fund a new treatment for children born with a gene that often results in the development of cancer to much success.
I first learned of Alex's story when inspecting the packaging on Country Time powdered lemonade that I always buy at the grocery store. On the back of the package is a depiction of a picket stand, and the message that Country Time has partnered with Alex's Lemonade Stand to continue the fight to raise money for childhood cancer treatment. Since 2013, Country Time has partnered with ALSF to raise over $1,000,000 and has created an initiative called "Legal-Ade" to help kid's who come into permit issues or other legal problems that rise up from their own lemonade stands.
Badges Earned:
Find a Grave Marked
Sources:
https://www.alexslemonade.org/about/meet-alex
https://www.legacy.com/obituaries/inquirer/obituary.aspx?n=alexandra-flynn-scott&pid=2480037
https://myhero.com/scott_ThomasEdisonMS_ul
https://www.alexslemonade.org/companies-curing-childhood-cancer/partners/country-time#:~:text=Country%20Time%2C%20a%20longstanding%20partner,and%20is%20a%20presenting%20sponsor.
https://www.findagrave.com/memorial/9259400/alexandra-flynn-scott