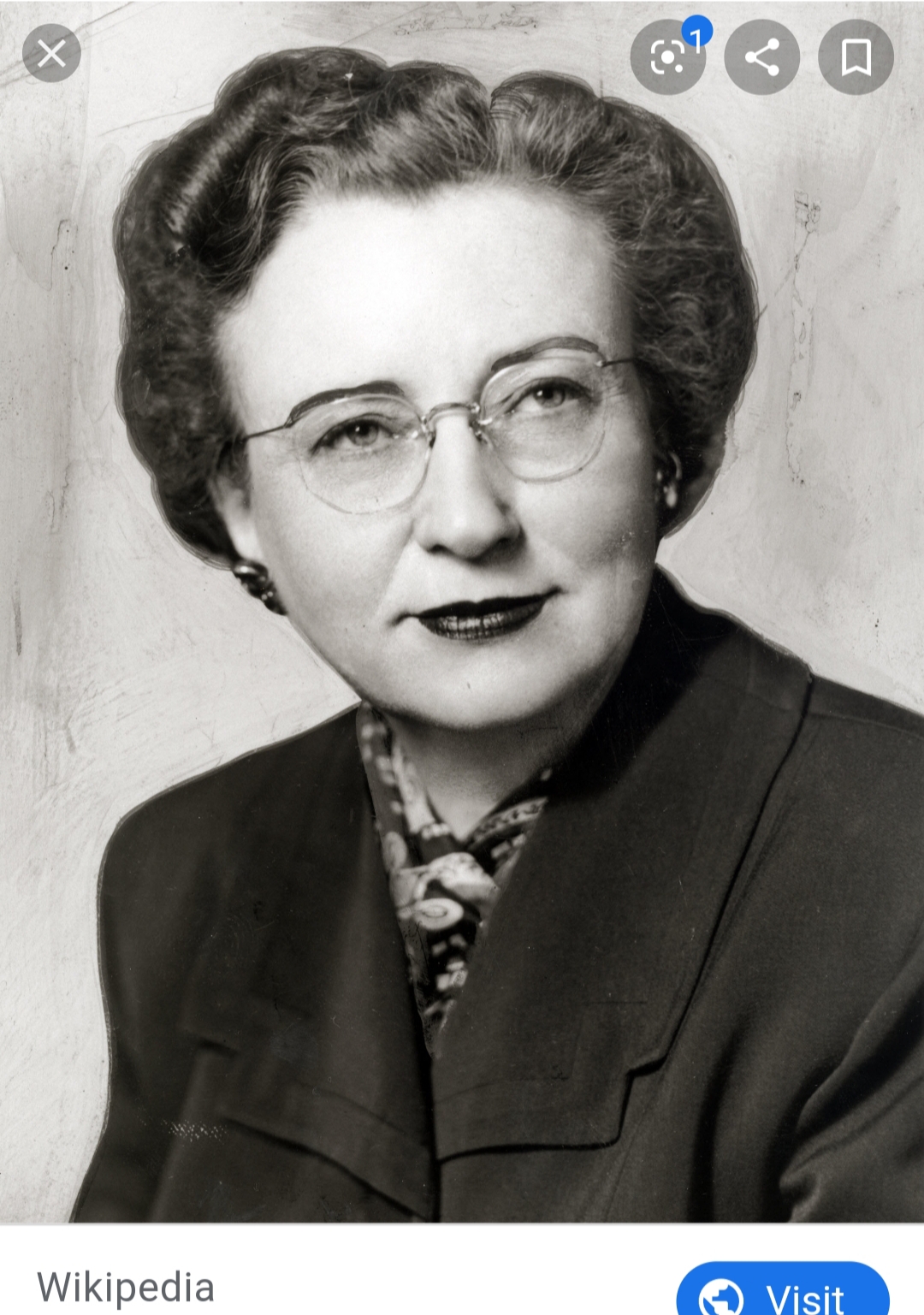 "The job should be done, whether the required course of action is popular or not. The biggest need in politics and government today is for people of integrity and courage, who will do what they believe is right and not worry about the political consequences to themselves."
981: Reva Beck Bosone
The First Woman Elected to Congress from the State of Utah
Born: 2 April 1895, American Fork, Utah Territory, United States of America (Present-day American Fork, Utah, United States of America)
Died: 21 July 1983, Vienna, Virginia, United States of America
Reva served in the federal House of Representatives from 1949 to 1953.
Reva taught high school drama and speech classes for seven years after earning a Bachelor of Arts degree. In 1929, Reva earned her law degree just before the birth of her daughter Zilpha (whom she had with her second husband).
In 1932, Reva was elected to the Utah state House of Representatives. She was the first woman elected to the state legislature and was a member of the Democrat party. According to the Federal House of Representatives official biography on Reva (linked below) Reva, "secured passage of a women's and children's wage and hour law, a child labor amendment to the Utah constitution, and an unemployment insurance law." After leaving the house in 1936, Reva became the first woman elected and able to hold a place on the bench as a judge in Salt Lake City (one source states she was the first female judge in Utah period).
Reva was the first Utah woman to serve as both a judge and in the state House of Representatives.
She was the first director of the Utah State Board of Education on Alcoholism (taking up the post in 1947) and had her own popular radio show. As a judge, Reva was able to greatly reduce the number of traffic collisions and was very tough on leveling fines and jailing repeat offenders. All of this made her loved by the majority of Salt Lake City's citizens.
In 1948, Reva challenged the incumbent Republican member of Congress for her district. She raised $1,250; a miniscule number compared to today, but still managed to rake in fifty-seven percent of the vote. Reva was the first woman elected to federal congress from the state of Utah and helped the Democrats regain a majority in the House.
When Reva worked in the House of Representatives, she focused primarily on reforming the Indian Affairs Bureau and overseeing land reclamation and various water projects. She served for two terms (four years) before losing her reelection bid in 1952. That year, the entirety of the Utah legislature that was up for reelection swung to the Republican side, and the Democrats lost the majority hold on the house.
After leaving Washington DC, Reva returned to Salt Lake City, where she resumed her law practice and hosted a television show which aired four days a week. In 1954, Reva won the primary but lost during the general election after hoping to regain her seat in Congress. After that, Reva worked as legal counsel for one of the House subcommittees and as judicial officer to the US Postal Service. In 1963, Reva was a contender for but was not ultimately appointed to the Supreme Court.
She married twice, both ending in divorce, and had one daughter.
Badges Earned:
Find a Grave Marked
Located In My Personal Library:
Wild West Women by Erin Turner
Sources:
https://history.house.gov/People/Detail/9625
https://www.utahwomenshistory.org/bios/reva-beck-bosone/
https://ilovehistory.utah.gov/people/difference/bosone.html
https://www.findagrave.com/memorial/8218087/reva-zilpha-bosone
A Fun Update...(June 2021):
In late June of 2021, my mother and I took a road trip around some of the closer states to where we live. Along that journey, we were able to stop at the American Fork Cemetery, where Reva is laid to rest for all eternity, and I was able to snap this photo while we were there.