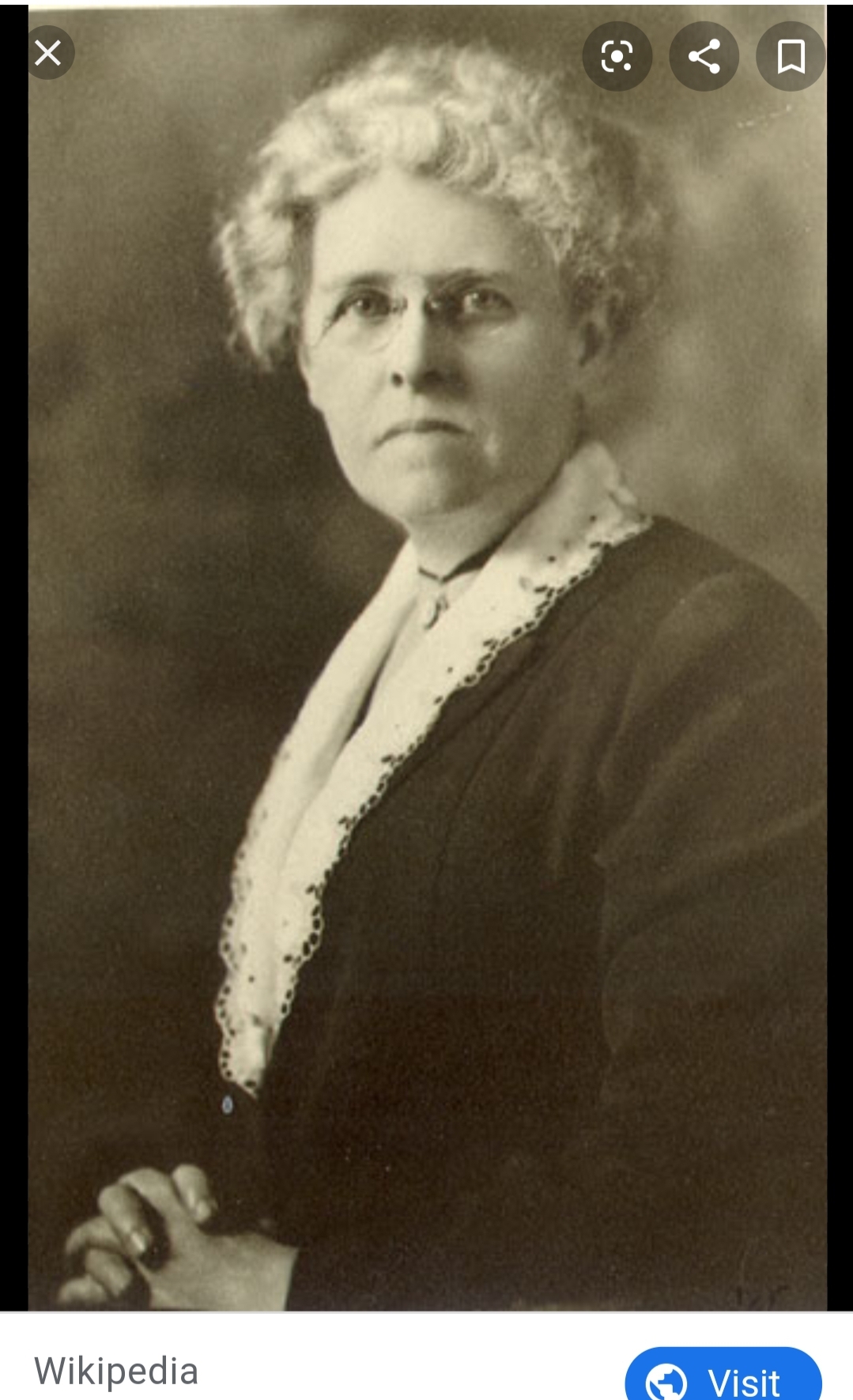 978: Lola Greene Baldwin
The First Female Police Officer in the United States
Born: 1860, Elmira, New York, United States of America
Died: 22 June 1957, Portland, Oregon, United States of America
Original Name: Aurora Greene
Lola had to leave school early to begin working after her father lost his job. She taught for several years in her native New York and out west in Nebraska before getting married in 1884. Lola and her husband had two sons together.
Lola spent several years working with delinquent girls in Rhode Island, Massachusetts, New York state, and Virginia—following her husband wherever he moved for his job. In Rhode Island, Lola worked with two Florence Crittenton Homes for unwed mothers. After a while, Lola and her husband moved their family to Portland, Oregon.
In 1905, Portland hosted the Lewis and Clark Centennial Exposition, a one-hundred-year anniversary gathering to celebrate the Corps of Discovery. Portland authorities were wary of the hundreds of visitors that would be flooding the city, knowing young women and girls would be particularly at risk for conmen and human traffickers. Lola was hired to patrol the exposition and was paid $75 a month for her efforts. She was given privileges to make arrests for anyone breaking the law, and she organized a volunteer group to help her patrol the grounds and ease the pressure of local police.
After the fair ended, Lola switched to working as a volunteer for the police department. She would go out on calls to do with sex crimes involving young women. That same year, 1905, Lola organized the juvenile court system for Portland and became the first probation officer for female juvenile offenders in the city.
In 1908, she officially joined the Portland Police Department at the age of forty-eight. Lola had to pass a civil service exam, and afterward became the first female municipally paid police officer in the United States. Lola didn't wear a badge or uniform like other officers and did not stay at the police headquarters like other male officers and instead was housed at the Young Women's Christian Association building when working overnights.
Lola was also a fervent suffragist and fought for equal pay for female workers. It was her belief that a fair and living wage for women would help keep them off the streets or from falling into prostitution. Lola was even a charter member of the Oregon Social Hygiene Society, which sough to educate the public about sexually transmitted infections and sex education.
With the outbreak of World War I, Lola was also hired by the federal government with a very specific task in mind. She was supposed to keep prostitutes away from military bases on the west coast and into Arizona. If only she'd been in Europe! The outbreak of STI's in troops during World War I is a fascinating subject to research, but let's save that for another day…
Lola officially retired from the Portland Police Department in 1922 but didn't stop her work as an advocate. She went on to serve for several terms on the Oregon Parole Board and the National Board of Prisons and Prison Labor. Lola also continued to travel the country, advocating for better protections for young women and pushing for more women to be hired by police departments.
Today, Lola's logbooks and other police records are held by the Portland Police Museum and are often on display.
Badges Earned:
Find a Grave Marked
Located In My Personal Library:
Wild West Women by Erin Turner
Sources:
https://sos.oregon.gov/blue-book/Pages/explore/notable/baldwin.aspx
https://www.oregonencyclopedia.org/articles/baldwin_lola_1860_1957_/
http://osupress.oregonstate.edu/book/municipal-mother