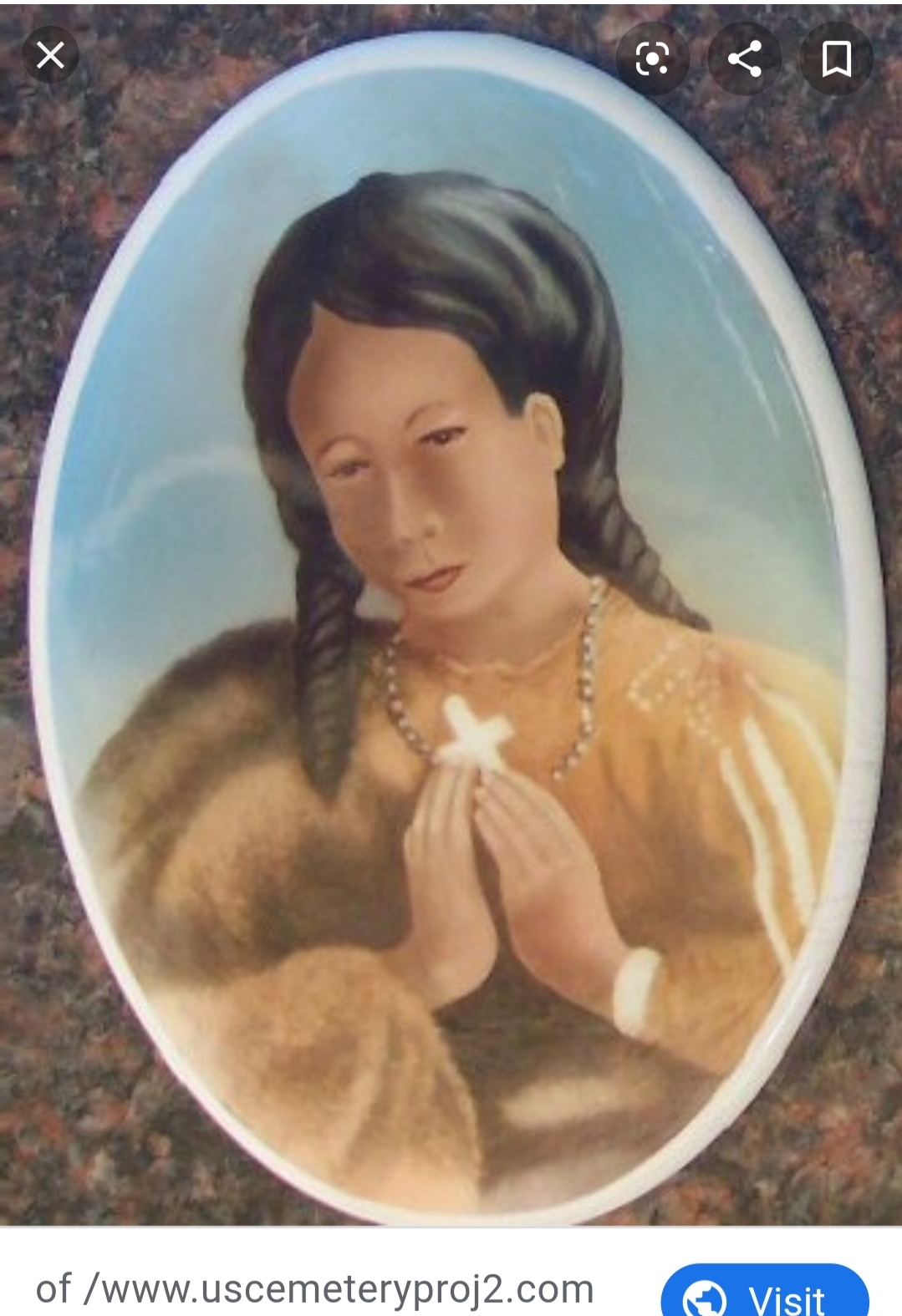 955: Louise Siuwheem Polotkin
Apostle to Her People, The Coeur d'Alene
Born: c.1800, Present-day Kootenai County, Idaho, United States of America
Died: 1853, Present-day Kootenai County, Idaho, United States of America
Original Name: Siuwheem (Meaning Tranquil Waters)
Louise helped convert her people to Christianity after Catholic Missionaries arrived on her tribal lands in 1842.
Missionaries called her the Spiritual Director and Guardian Angel of her entire tribe. According to one source, she was so devoted to the faith Louise would plant her crops in cross shaped patterns.
Louise was descended from a chief of the Coeur d'Alene (Circling Raven) who had a vision that someday someone would come and bring a new religion, so she felt it was her duty to become a Christian and was deeply devoted to the religion.
Louise not only ministered to her people, but she cared for the sick and the orphaned as well. According to her grave marker, she also visited the same cemetery she's buried in every day to pray for the people who had died before her.
Louise was married and had three children, as well as fostering several others.
Badges Earned:
Find a Grave Marked
Located In My Personal Library:
Wild West Women by Erin Turner
Sources:
http://www.uscemeteryproj2.com/idaho/kootenai/sacredheart/siuwheeml.htm
https://catholicsentinel.org/Content/News/Local/Article/Woman-called-apostle-of-Coeur-d-Alenes/2/35/4104
https://www.rickjust.com/blog/siuwheem