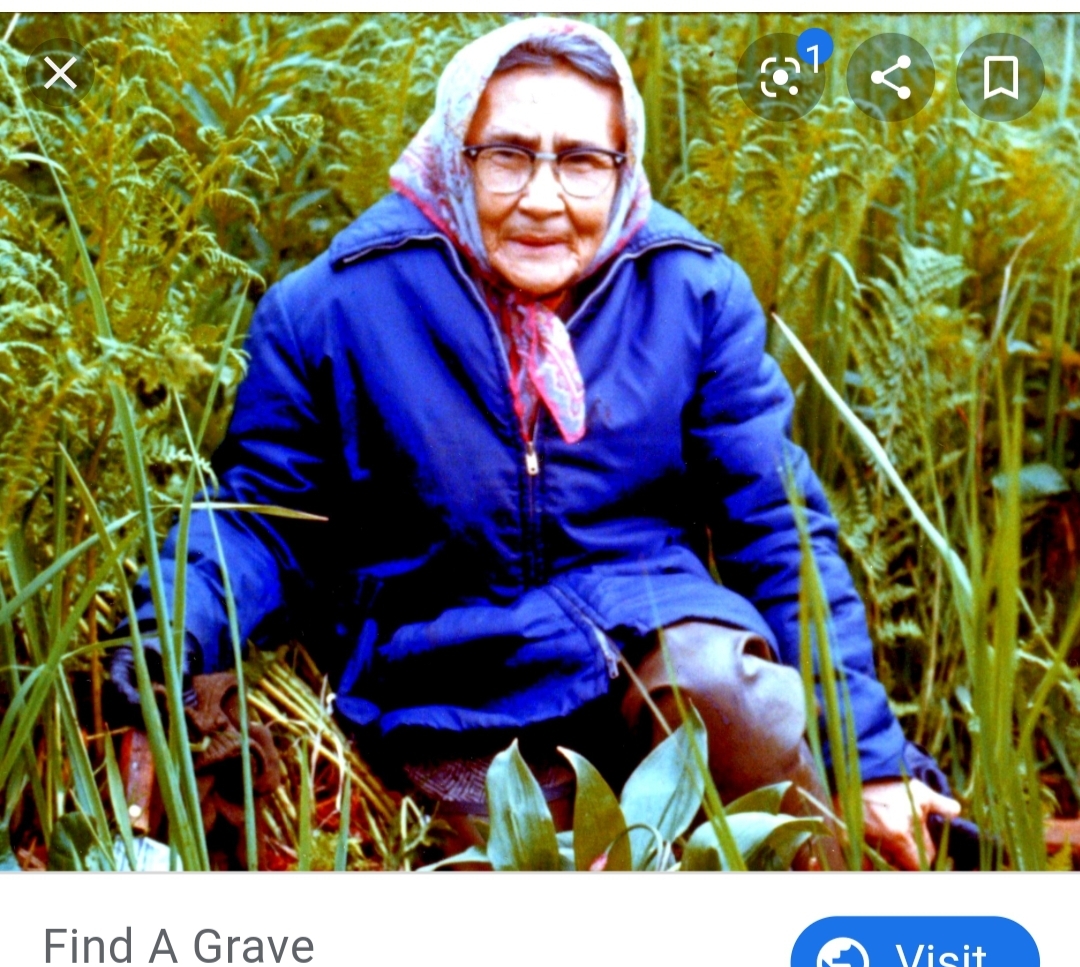 "When the army came and built all around Unalaska they destroyed our berry patches and disturbed our fishing grounds. Up to this day this is why we have a hard time getting Aleut food in Unalaska."
949: Anfesia Shapsnikoff
Aleut Leader & Educator
Born: 1 October 1901, Atka, Alaska Territory (Present-day Atka, Alaska, United States of America)
Died: 15 January 1973, Anchorage, Alaska, United States of America
Anfesia refused to let her People's culture die with her. During World War II, most of the Alaskan islands were either evacuated by the United States or occupied by the Japanese. Both options were detrimental to the native people of the islands. They were uprooted and moved away from their homelands and lost most of their traditions and language. It was Anfesia's lifelong goal to not only ensure their culture survived the coming generations, but also that their culture could be shared and taught to outsiders as well.
Anfesia's main focus was teaching children the lost art of Attu basket weaving which she practiced and taught all over Alaska.
Fifteen audio recordings of Anfesia telling oral traditions are archived for history at the Alaska Native Language Archive.
Badges Earned:
Find a Grave Marked
Located In My Personal Library:
Wild West Women by Erin Turner
Sources:
Wild West Women by Erin Turner
https://alaska.si.edu/media.asp?id=889&object_id=461
https://en.wikipedia.org/wiki/Anfesia_Shapsnikoff
https://www.findagrave.com/memorial/8875928/anfesia-t.-shapsnikoff