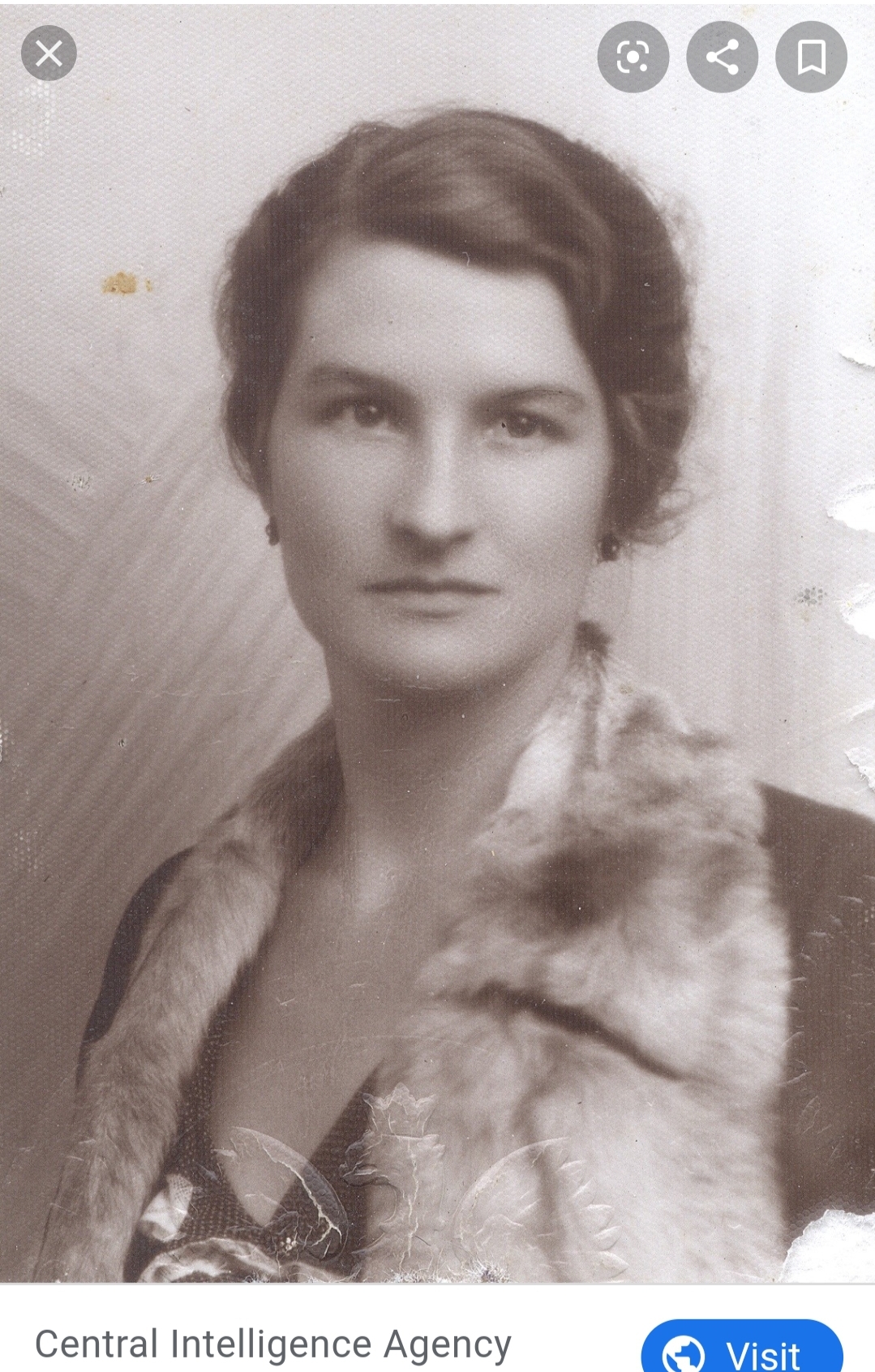 897: Virginia Hall Goillot
Allied Spy During World War II
Born: 6 April 1906, Baltimore, Maryland, United States of America
Died: 8 July 1982, Rockland, Maryland, United States of America
Virginia was reportedly labeled the most dangerous Allied spy by the Gestapo.
Virginia was raised in a well-to-do family and was expected to marry into an equally well-off family. However, she wanted something different from her life—a life of adventure.
In high school, Virginia was elected class president and was captain of the field hockey team. She was also editor of the school paper.
Virginia went on to study at Barnard and Radcliffe before moving to Europe where she became fluent in German, French, and Italian. She wanted to be a diplomat from the United States to Europe, but the state department wasn't interested.
Virginia had a prosthetic leg that she called Cuthbert. Cuthbert came into her possession after she lost a significant portion of her left leg in a hunting accident.
After Germany invaded France, Virginia volunteered to be an ambulance driver for the French. Soon after, she fled to Britain. Virginia was quickly trained and sent back to France in 1941, posing as an American reporter. In actuality, she was a spy for the SOE.
Her main codename in the SOE (Special Operations Executive) was Germaine. Then Virginia joined the OSS under the name Marcelle Montagne. She used so many different codenames she might use four in one day, but those are the two she was most known for.
Virginia was stationed in the French city of Lyon. To gain information about Nazi goings on, she befriended a brothel owner and asked the French prostitutes what they'd learned from German clients.
The infamous Nazi Klaus Barbie himself was put in charge of tracking her down, but he was never able to uncover her real name or nationality. All the Gestapo ever knew for certain about Virginia was that she was a limping lady.
By 1942, the Nazis were closing in and Virginia had to flee to Spain. Her journey across the mountains is an exhausting one even for the best trained hiker and is almost unimaginable for a woman toting a prosthetic leg. When she finally arrived in Spain, Virginia was detained for six weeks for missing an entrance stamp on her passport. After finally being released, she made her way back to Britain.
In 1944, Virginia was finally sent back to France. This time she was working for the OSS (Office of Strategic Services) which was run by the Americans. She had her teeth ground down and learned how to change her makeup so she could pose as a French milkmaid (or an old lady, sources differ) this time around.
Virginia was able to call in airdrops to France, allowing soldiers to blow up bridges and further sabotage trains. This allowed the Allies to retake several French towns and villages in advance of their push through the countryside. At her height, Virginia was overseeing some 1,500 fellow spies in her network. One of those was the man who would become her husband.
After the war she received high honors from Britain, France, and the United States. Virginia is considered the most highly decorated female civilian from World War II. She was the only woman honored with the Distinguished Service Cross. The most highly decorated servicewoman overall was Nancy Wake.
Virginia worked for the CIA as an analyst until 1966. She was less than happy there, not at all suited to riding a desk as opposed to being a free agent in the field. And according to some, she was also mistreated because she was a woman, so you know, that's nice.
After Virginia retired, she went back to Maryland and never spoke publicly about her wartime activities. She never had children and died in the same relative obscurity she had fought so hard to attain as a spy.
The CIA now houses a special exhibit in their museum in dedication to Virginia, though its off-limits to civilians. The CIA has also named a training center the "Virginia Hall Expeditionary Center."
Badges Earned:
Find a Grave Marked
Rejected Princess
Located In My Personal Library:
A Woman of No Importance by Sonia Purnell
Women Wartime Spies by Ann Kramer
Secret Heroes of World War II by Eric Chalene
Who Knew? Women in History by Sarah Herman
Time Magazine's 100 Women of the Year (Virginia appears in the 1943 article, "Virginia Hall")
Sources:
https://www.npr.org/2019/04/18/711356336/a-woman-of-no-importance-finally-gets-her-due
https://www.intelligence.gov/index.php/people/barrier-breakers-in-history/662-1945-virginia-hall
https://www.cia.gov/news-information/featured-story-archive/2015-featured-story-archive/virginia-hall-the-courage-and-daring-of-the-limping-lady.html
https://www.rejectedprincesses.com/princesses/virginia-hall