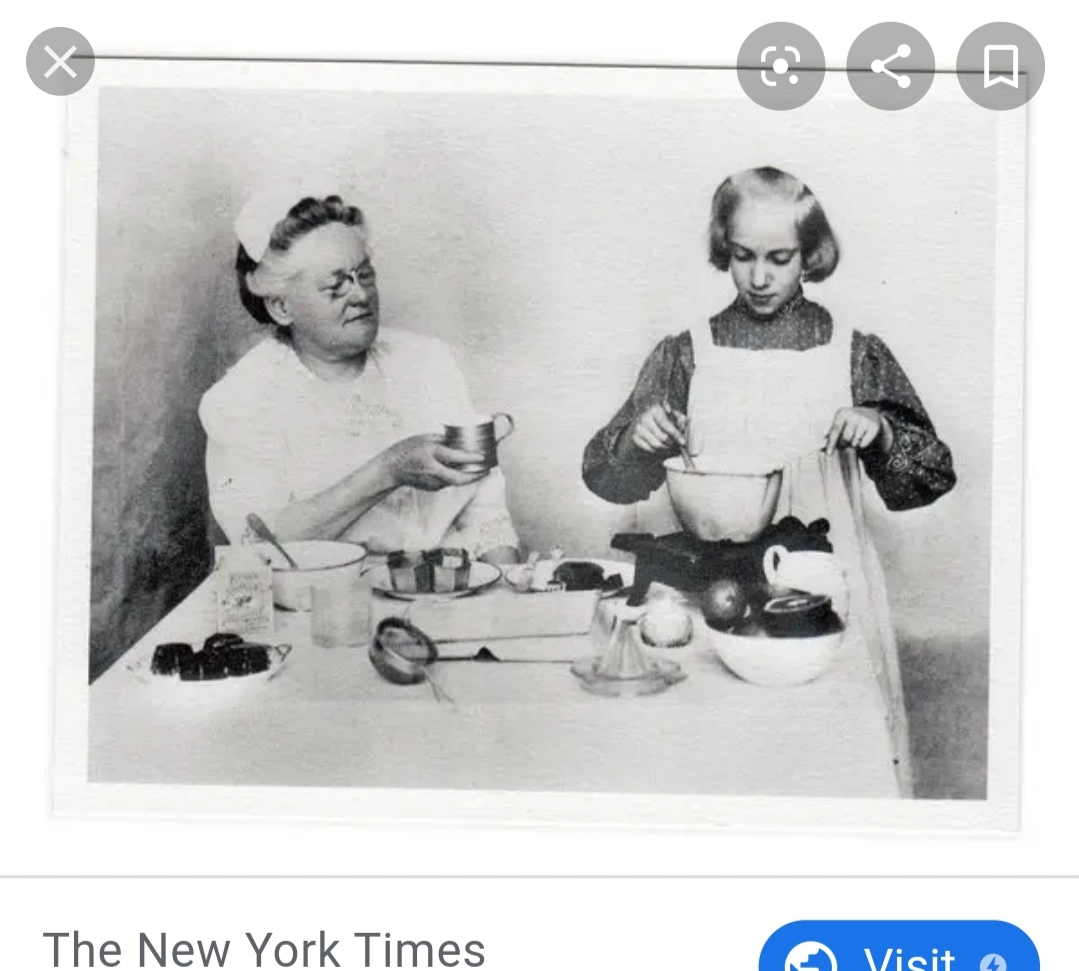 "Correct measurements are absolutely necessary to ensure the best results."
884: Fannie Farmer
Betty Crocker Who?
Born: 23 March 1857, Boston, Massachusetts, United States of America
Died: 15 January 1915, Boston, Massachusetts, United States of America
Fannie wrote one of the earliest American cookbooks still in publication (The Fannie Farmer Cookbook). Her books were widespread because they stressed using exact measurements (as opposed to a pinch of this and a dash of that). Fannie wrote six cookbooks in total.
Fannie's parents hoped for her to go to college, but she suffered a paralytic stroke while in high school that left her homebound for years. While recovering at home, she took up an interest in cooking, and once she was well enough her parents encouraged her to enroll in Boston's Cooking School.
Fannie was so good that after graduation she was offered the position of assistant director of the school. She became director after her boss's death in 1891.
After serving at the school eleven years, Fannie resigned and started her own school. Fannie's school focused on teaching mothers and housewives to cook, as opposed to professional cooks, servants, teachers, and the like. The school continued to operate until 1944.
Fannie also taught for a year at Harvard Medical School, giving instruction on teaching invalids how to cook. For ten years, Fannie and her sister also wrote a column in the Women's Home Companion. Her other contribution to the field was teaching medical professionals about proper dietary needs to help the sick.
Her most famous cookbook had twelve editions published in seventy years, with nearly four million copies sold. Julia Child would later state Fannie's work was extremely influential in Julia's childhood. Julia's mother taught Julia how to cook using Fannie's book.
Fannie continued working—delivering her last lecture from a wheelchair ten days before she died.
Badges Earned:
Find a Grave Marked
Located In My Personal Library:
America's Women: 400 Years of Dolls, Drudges, Helpmates, and Heroines by Gail Collins
Sources:
https://www.britannica.com/biography/Fannie-Merritt-Farmer
https://www.history.com/this-day-in-history/fannie-farmer-opens-cooking-school
https://www.newenglandhistoricalsociety.com/great-fannie-farmer-cookbook-controversy/
https://www.nytimes.com/2018/06/13/obituaries/fannie-farmer-overlooked.html