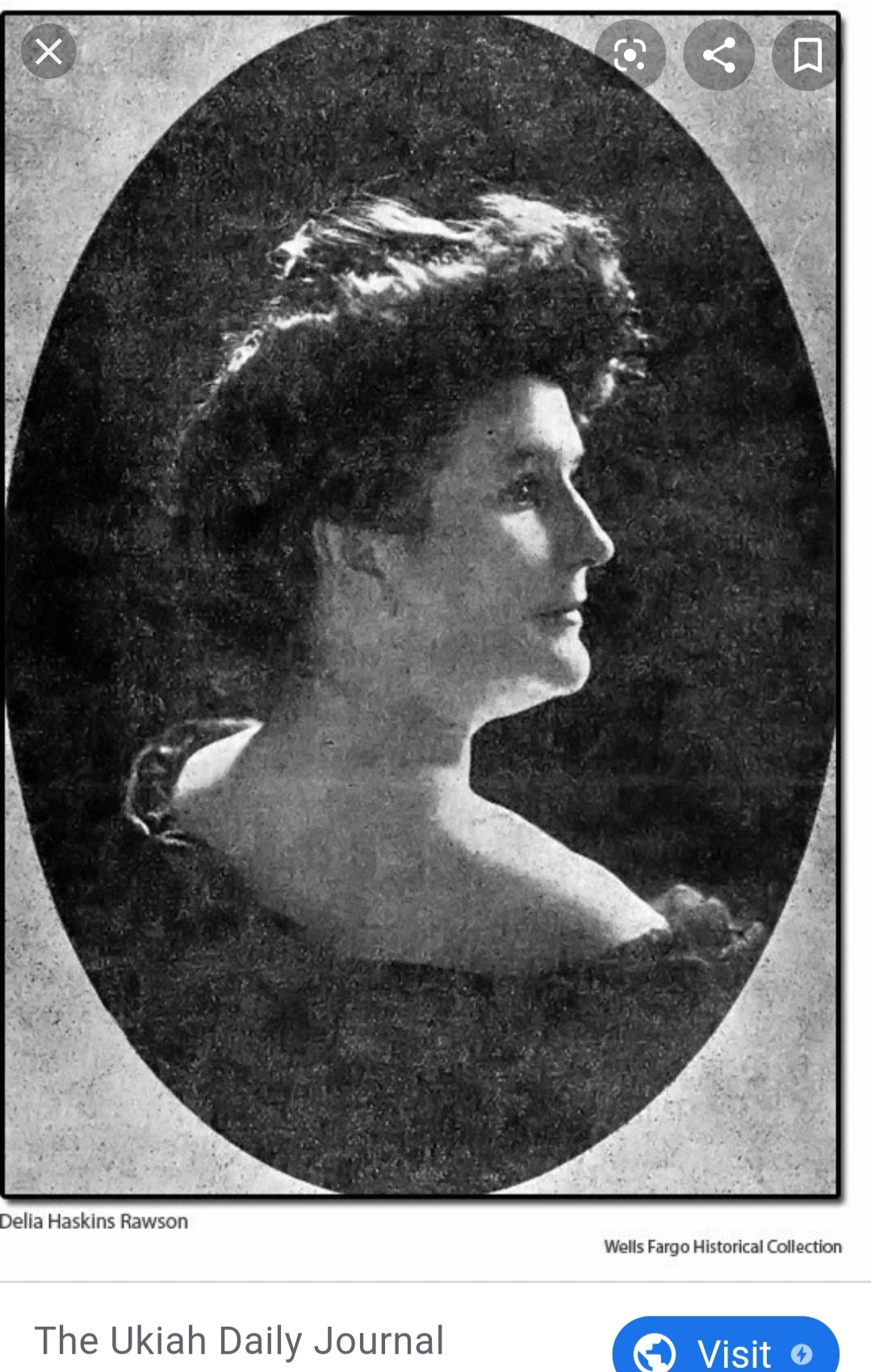 870: Delia Haskett Rawson
She Made it Look Easy
Born: 7 December 1861, Ukiah, California, United States of America
Died: 15 May 1949, California, United States of America
At age fourteen, Delia became the first (maybe youngest and maybe only) female stagecoach United States Mail driver in California. The line was carried by Wells Fargo, and so today Delia is also considered an employee of the Wells Fargo you recognize.
Delia took the reins after one of her father's drivers took ill and a replacement could not be found, but it should be noted she'd been wanting to drive her whole life. This happened in 1875, and Delia's trip took twelve hours to complete, during which time she was constantly on the lookout for bandits out to steal the precious packages she carried.
Delia had spent her entire childhood riding alongside her father on the stagecoaches. They had prepared her well for her time as a driver. At the time, driving the stagecoach was considered a man's job, and so Delia had been waiting for an opportunity to present itself, which it finally did.
Delia was a backup driver on the same forty-five-mile route for about ten years. Her initial drive had been half that but was such a success her father never questioned her again.
She later married, had three children, and was elected Vice-President of the Pioneer Stage Drivers of California Association.
In later life she worked on a ten-acre orange grove.
Badges Earned:
Find a Grave Marked
Sources:
https://www.legendsofamerica.com/delia-rawson/
http://theglindafactor.com/delia-haskett-rawson/
http://cowboykisses.blogspot.com/2019/09/delia-haskett-1st-female-wells-fargo.html
https://www.findagrave.com/memorial/85494140/delia-buraguard-rawson