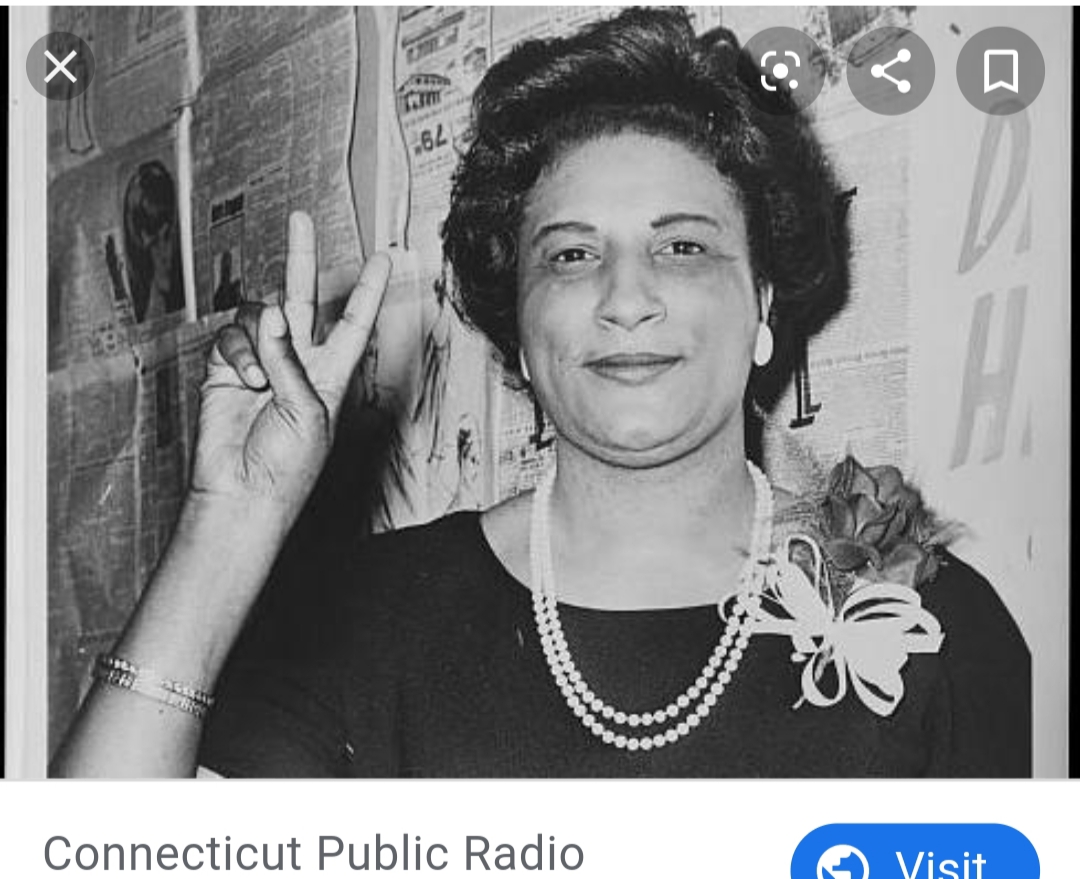 "I was the kind of person who would not be put down. I rejected any notion that my race or sex would bar my success in life."
840: Constance Baker Motley
The First African American Woman appointed to the Federal Judiciary in the United States
Born: 14 September 1921, New Haven, Connecticut, United States of America
Died: 21 September 2005, New York City, New York, United States of America
Constance was the only female lawyer on the NAACP team that saw Brown v Board of Education to victory—desegregating public schools across the US. She was personally responsible for drafting the first legal brief for the case.
Constance was also the first African American woman elected to the New York State Senate. She argued ten civil rights cases before the Supreme Court and won nine of them. Constance was the first African American woman to argue a case before the nation's highest court.
She worked just beneath Thurgood Marshall and represented Martin Luther King Jr during some of his most crucial legal battles. Her autobiography is entitled Equal Justice Under Law.
Constance was lucky. Her parents were working-class immigrants and could not afford to send their daughter to college. One day, Constance was speaking at an event and impressed a local philanthropist. After Constance told him she wanted to become a lawyer, he agreed to pay for her education. Sadly, this education would open up Constance's eyes to the Jim Crow laws of the south for the first time.
Seeing as she'd grown up in Connecticut, Constance had no idea just how abhorrent African Americans were treated across the south. She graduated from law school in 1946 (the first African American woman to attend Columbia's law school) and began working for the NAACP; determined to change things for her people. Constance was hired by none other than Thurgood Marshall. After leaving the NAACP in 1965, she spent the rest of her life serving the people of New York; first as a state senator and later as a federal judge. Through it all, she never stopped fighting for the rights of African Americans across the United States.
Constance was honored with a place in the National Women's Hall of Fame in 1993.
Badges Earned:
Find a Grave Marked
Sources:
https://www.uscourts.gov/news/2020/02/20/constance-baker-motley-judiciarys-unsung-rights-hero
https://www.womenofthehall.org/inductee/constance-baker-motley/
https://connecticuthistory.org/constance-baker-motley-a-warrior-for-justice/
https://www.findagrave.com/memorial/12261874/constance-motley