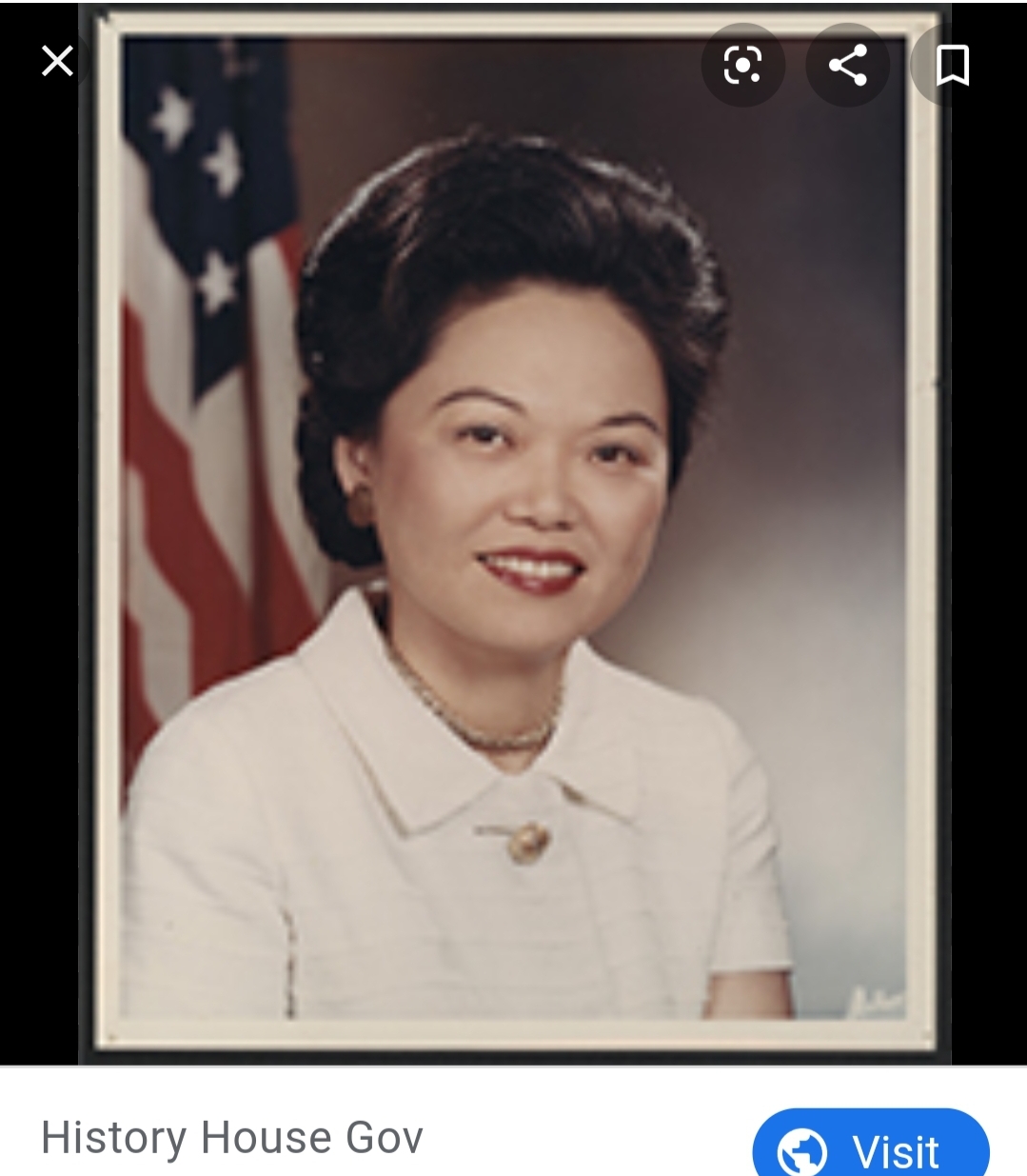 "You were not elected to Congress, in my interpretation of things, to represent your district, period. You are national legislators."
834: Patsy Mink
The First Asian American Woman (and First Woman of Color) Elected to United States Congress
Born: 6 December 1927, Paia, Territory of Hawaii (Present-day Paia, Hawaii, United States of America)
Died: 28 September 2002, Honolulu, Hawaii, United States of America
Patsy graduated high school as valedictorian and class president before receiving a bachelor's degree in Zoology and Chemistry in 1948.
She went on to become the first Hawaiian Nisei (meaning person with Japanese Immigrant parents) woman to graduate with a law degree. Patsy went into private practice after big firms in Honolulu discriminated her for being in an interracial marriage. She had one daughter.
Despite being a Democrat herself, the leaders of the Hawaii Democratic Party tried again and again to get her out of politics, so she was seen as more of an independent candidate instead.
Patsy also served in Hawaii's Territorial and State Legislatures and was a candidate on the Democratic Ticket for President in 1972. Patsy even ran for Governor of Hawaii and the United States Senate seat and mayor of Honolulu.
When she died from pneumonia Patsy had been planning on running for a thirteenth term in the US House of Representatives (she actually was reelected despite having died before the voting began).
One of her greatest victories was seeing Title IX become law. Patsy had been the driving force behind Title IX, the Early Childhood Education Act, and the Women's Educational Equity Act. After her death, Title IX was renamed, "The Patsy T Mink Equal Opportunity in Education Act" in her honor. Patsy was also posthumously honored with the President Medal of Freedom.
In 2020, TIME announced their "100 Women of the Year" Project, in which one woman for each year for the past 100 years were chosen. Patsy was honored for the year 1972; the year Title IX became law.
Badges Earned:
Find a Grave Marked
Located In My Personal Library:
Time Magazine's 100 Women of the Year (Patsy appears in the 1972 article, "Patsy Takemoto Mink")
Sources:
https://history.house.gov/People/detail/18329
https://www.womenshistory.org/education-resources/biographies/patsy-mink
https://www.womenofthehall.org/inductee/patsy-takemoto-mink/
https://time.com/5793641/patsy-takemoto-mink-100-women-of-the-year/
https://www.findagrave.com/memorial/6808216/patsy-matsu-mink