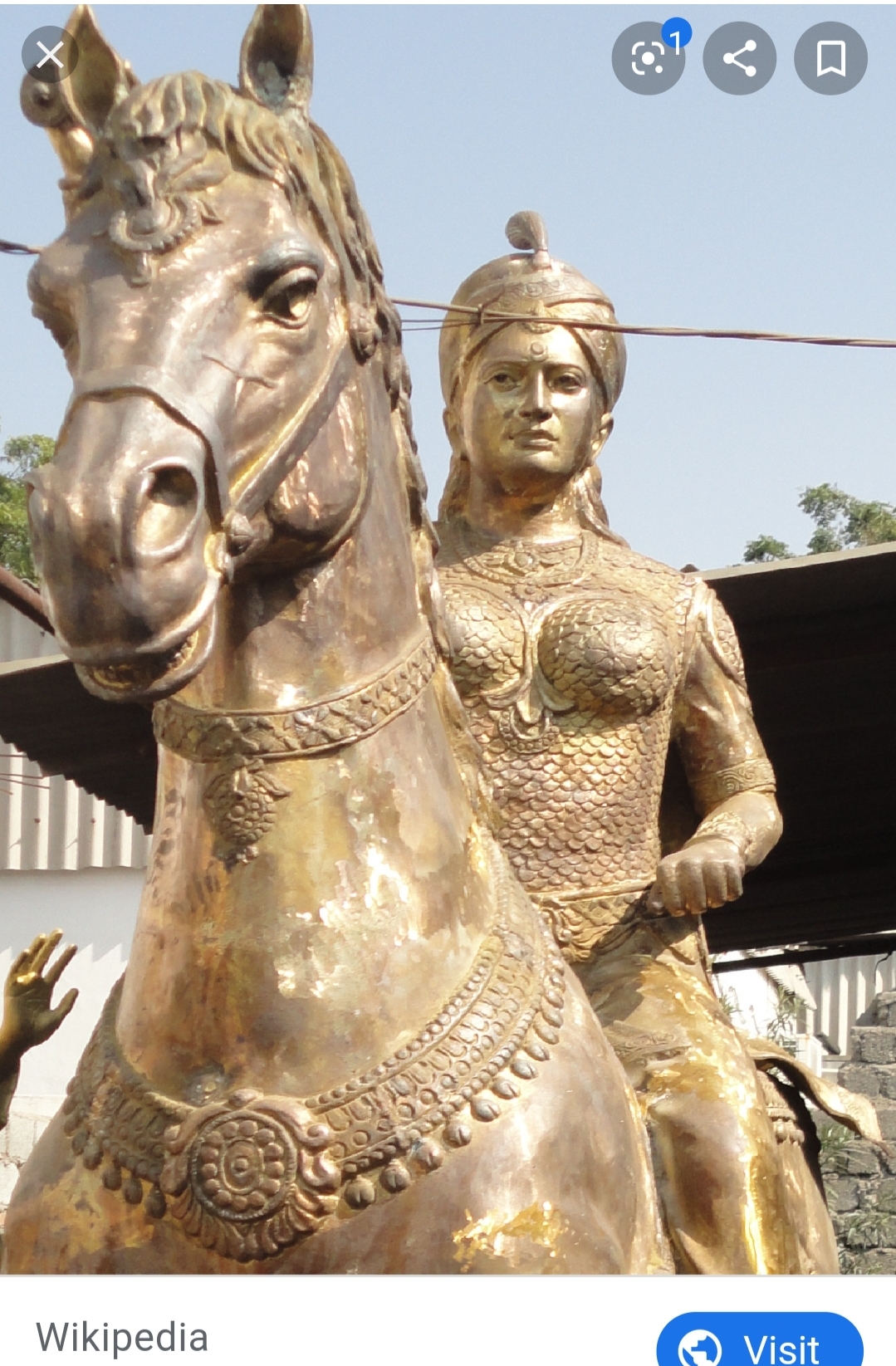 827: Rani Rudrama Devi
Queen of Telangana During the Kakatiya Dynasty
Born: 1259, Orugallu, Telangana (Present-day Warangal, India)
Died: c.1289-1295, Present-day Chandupatla, Nalgonda District, India
Also Known As: Rudradeva Maharaja
Also Spelled As: Rudramadevi
Rudrama became co-ruler in her teens when her father named her co-regent. Since he had no male children, Rudrama's father gave her a masculine form of her name and presented her as his male heir. She gladly accepted by dressing in male clothes and adopting a male persona. In some stories, Rudrama was an only child; while in others she had a younger sister.
Rudrama ended up marrying and having two daughters, but her husband died early on. After a significant defeat in battle (but a somewhat ultimate victory in the war) her father withdrew from public life completely and passed full power to her. When he died, she was proclaimed sole queen (or Rani in her language).
Because of her becoming queen, a rebellion raised up against Rudrama—led by her two stepbrothers, but she quickly crushed it. Rudrama spent the rest of her reign defending her kingdom from other warring nations.
Her kingdom was visited by Marco Polo and he described her as someone who ruled with justice and equity. This is seen by a new radical policy Rudrama put forward. Rudrama oversaw the move that allowed commoners to become officers in the military, as opposed to only those from aristocratic backgrounds. Rudrama also oversaw a peace accord signed between her people and the Yedava King of Devagiri. Rudrama also oversaw the completion of a major fort and the capture of several others.
In 1280, Rudrama passed the reigns onto her grandson but five years later she went to battle to defend her kingdom and was most likely killed in the conflict. Though her grandson was technically the last king of the Kakatiya, her descendants continued to rule a small kingdom in India until 1947 (according to one source), when the kingdom was united with the rest of India.
In 2015, Rudrama's story was depicted in the Telugu film Rudhramadevi.
In 2017, the Archaeological Survey of India uncovered two statues of Rudrama in a temple in a remote village. The statues were uncovered while the temple was being excavated in the hopes of finding new information on the Kakatiya Dynasty.
Badges Earned:
Find a Grave Marked
Sources:
https://feminisminindia.com/2019/11/08/rudrama-devi-queen-kings-image/
https://www.thehindu.com/news/two-sculptures-of-rani-rudrama-devi-shed-light-on-her-death/article21268201.ece
https://www.livehistoryindia.com/herstory/2017/07/05/rudramadevi-a-king-like-no-other
https://www.findagrave.com/memorial/194653104/rani_rudrama-devi