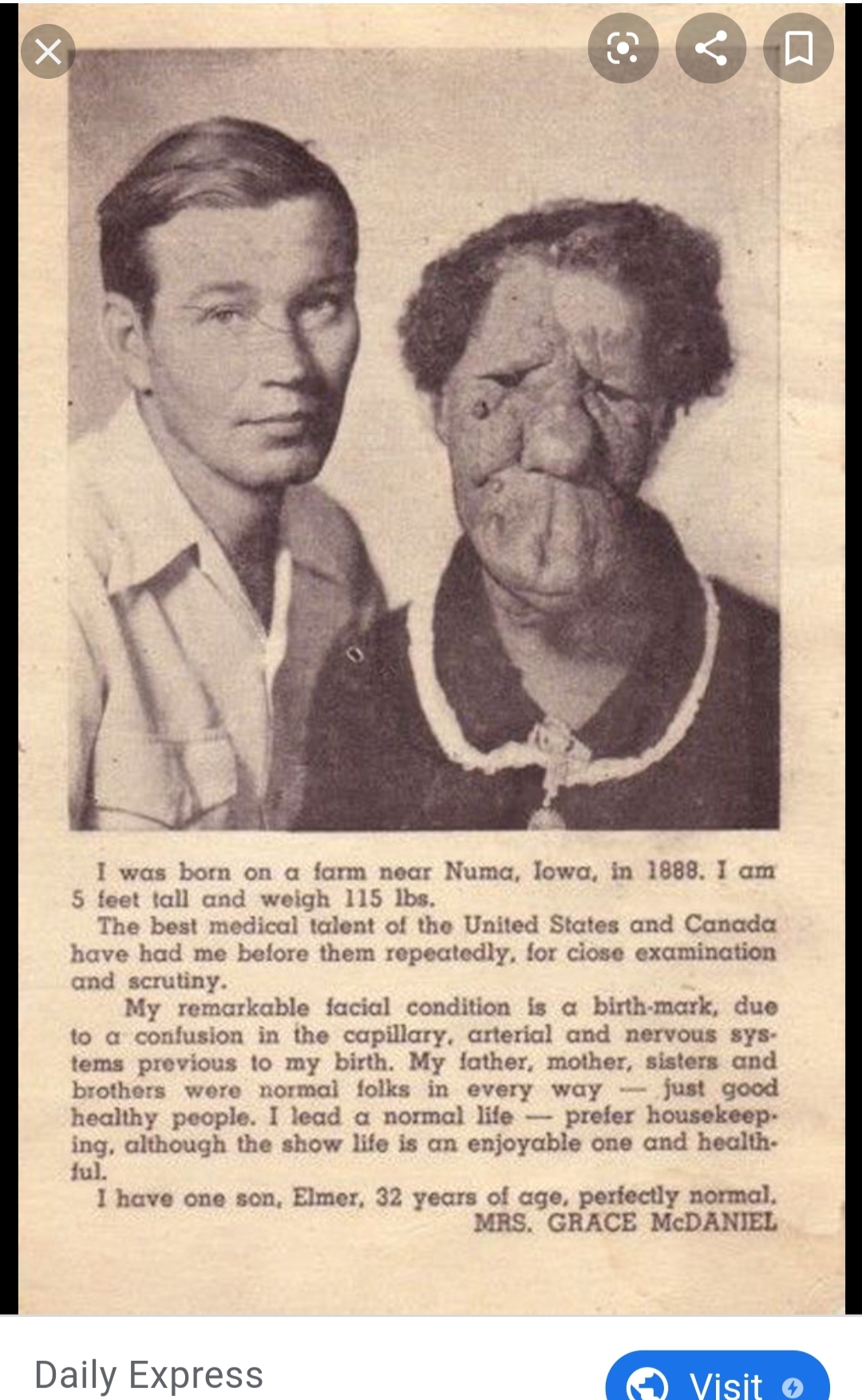 778: Grace McDaniels
The Mule-Faced Woman
Born: 17 March 1888, Numa, Iowa, United States of America
Died: 14 March 1958, Gibsonton, Florida, United States of America
Grace was a sideshow performer who had elephantiasis of the lip which caused her deformity (also called Sturge-Weber Syndrome). Grace's condition made speaking difficult, and it took her years before she fully mastered fluent speech. Neither her parents or any of her siblings suffered from any facial deformities, nor did her son (pictured with her in this article).
At first, Grace was billed as the Ugliest Woman in the World (which she was not happy about) but eventually she became the Mule-Faced woman.
Grace earned around $175 a week; not bad for simply appearing onstage. She saw moderate success over her career, and despite accepting her disability and eventually embracing it, Grace did not like having her photo taken. This explains why so few pictures of her survive today.
Grace had several men propose marriage before finally settling down and having a son who went on to become her manager. Grace was described as a very kind and loving individual by all who knew her.
Badges Earned:
Find a Grave Marked
Sources:
https://www.ripleys.com/play/gracemcdaniels/
https://sideshows.fandom.com/wiki/Grace_McDaniels
https://www.imdb.com/name/nm0567453/bio
https://www.findagrave.com/memorial/12816361/grace-mcdaniels