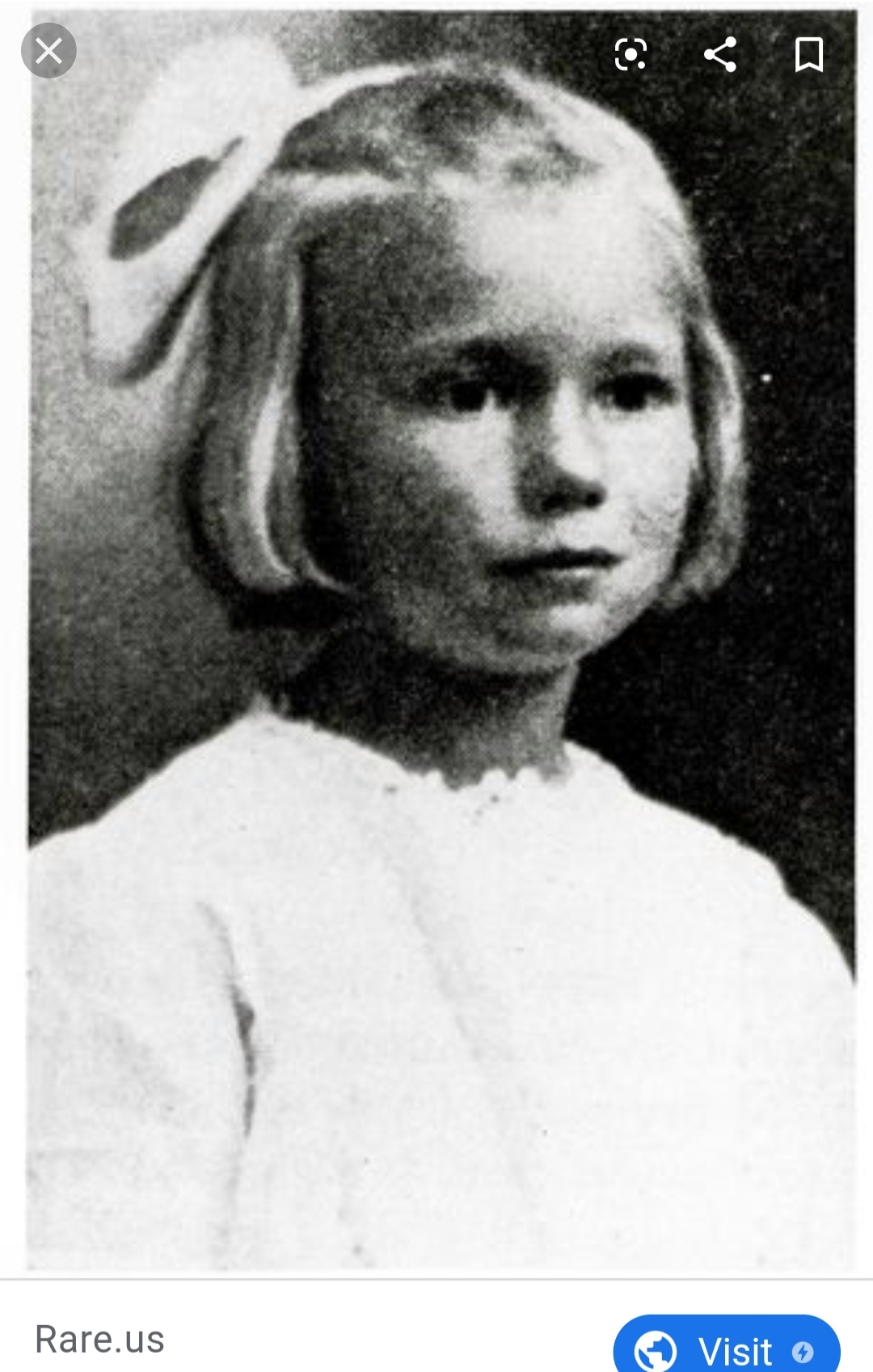 771: Charlotte May Pierstorff Sipes
She was Mailed as a Child Through the United States Postal System
Born: 12 May 1908, Westlake, Idaho, United States of America
Died: 25 April 1987, Santa Cruz, California, United States of America
After Charlotte's famous shipment, the US postal service was forced to change their shipping policies to prevent further children hitching rides in the mail.
Charlotte's parents didn't want to pay for the train fare to send her to visit her grandparents, so they paid the much less expensive postal shipping fee instead.
Charlotte was not the first child mailed through the postal system, or the last, but her name is most well known among the child shipments today. Charlotte's story became so famous a children's book was actually written based on her story: Mailing May. Before you panic, thinking May (as she was known) was stuffed in a mail sack alongside other packages, that's not what happened. Turns out May's older cousin worked for the railway mail service, and he escorted her the seventy-three miles to their grandmother's home.
May's famous journey took place in 1914, but children were not officially banned from the mail service until 1920. No other information about Charlotte May is readily available on the internet. According to Find a Grave she was married and had some children during her lifetime, but what else she did with her life, career wise or anything else, remains a mystery.
Badges Earned:
Find a Grave Marked
Sources:
https://www.smithsonianmag.com/smart-news/brief-history-children-sent-through-mail-180959372/
https://rare.us/rare-news/history/people-used-to-mail-their-children/
https://www.thevintagenews.com/2016/02/15/you-got-mail-lvl-1913-that-time-it-was-legal-and-appropriate-to-mail-children/
https://www.findagrave.com/memorial/105855902/charlotte-may-sipes