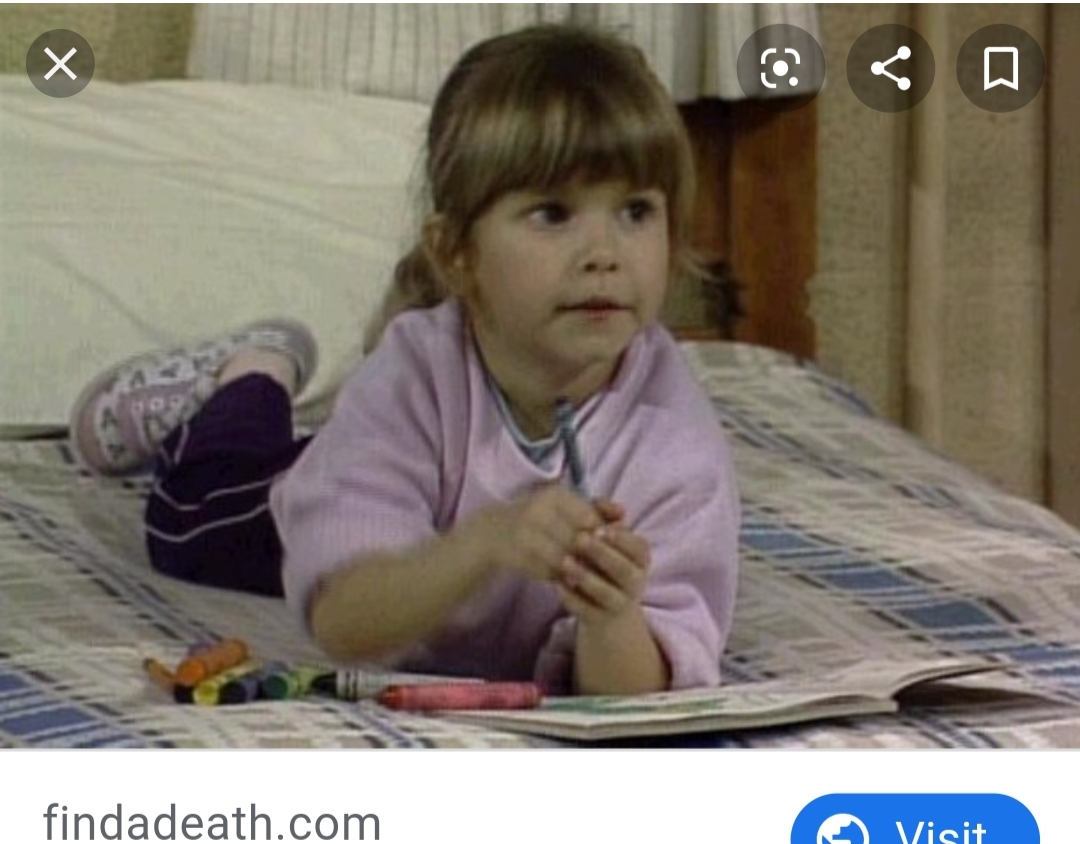 "I'm afraid to go home. My daddy is miserable. My daddy is drunk every day, and I know he wants to kill my mother."
711: Judith Barsi
Child Actress Who was Tragically Murdered by Her Father
Born: 6 June 1978, Los Angeles, California, United States of America
Died: 25 July 1988, Canoga Park, California, United States of America
When she was five, Judith was spotted at an ice-skating rink and started acting in commercials. Since she was short, she was often cast playing girls younger than she actually was and was receiving hormone injections at the time of her death to help her grow. Judith only stood three feet eight inches tall despite being ten years old.
Judith made over seventy commercials and by the time she entered fourth grade it was estimated she was earning $100,000 a year.
She is most remembered by children for voicing Ducky in The Land Before Time and Anne-Marie in All Dogs Go to Heaven.
In 1986, Judith's mother reported her husband and Judith's father to police for his abuse but declined to press charges; so the police had no choice but to drop the case.
While filming Jaws: The Revenge, Judith's agent noticed her erratic behavior and encouraged Judith's mother to take her to a psychologist who diagnosed severe emotional trauma. Judith was plucking out her own eyebrows and her cats' whiskers among other issues. Children's Protective Services got involved but dropped their case after Judith's mother said she would file for divorce from her husband.
It is believed Judith's father shot Judith while she was sleeping and then he also shot Judith's mother. Two days later, he lit the house on fire and shot himself in the garage, alerting the world to the terrible crime that had taken place in the home. Seven years later, Judith's half-brother, who had become an alcoholic following his family's deaths, committed suicide by throwing himself off a bridge in Scottsdale, Arizona.
For years Judith and her mother had unmarked graves but in 2004 her fans got together and bought headstones for them.
Judith had five cats and spoke fluent Hungarian thanks to her parents both being Hungarian immigrants. After her death, her friends took in her cats to take care of them, and all of Judith's undamaged toys were donated to the local Goodwill.
Badges Earned:
Find a Grave Marked
Sources:
https://www.imdb.com/name/nm0058279/bio
https://www.latimes.com/archives/la-xpm-1988-08-07-me-382-story.html
https://landbeforetime.fandom.com/wiki/Judith_Barsi