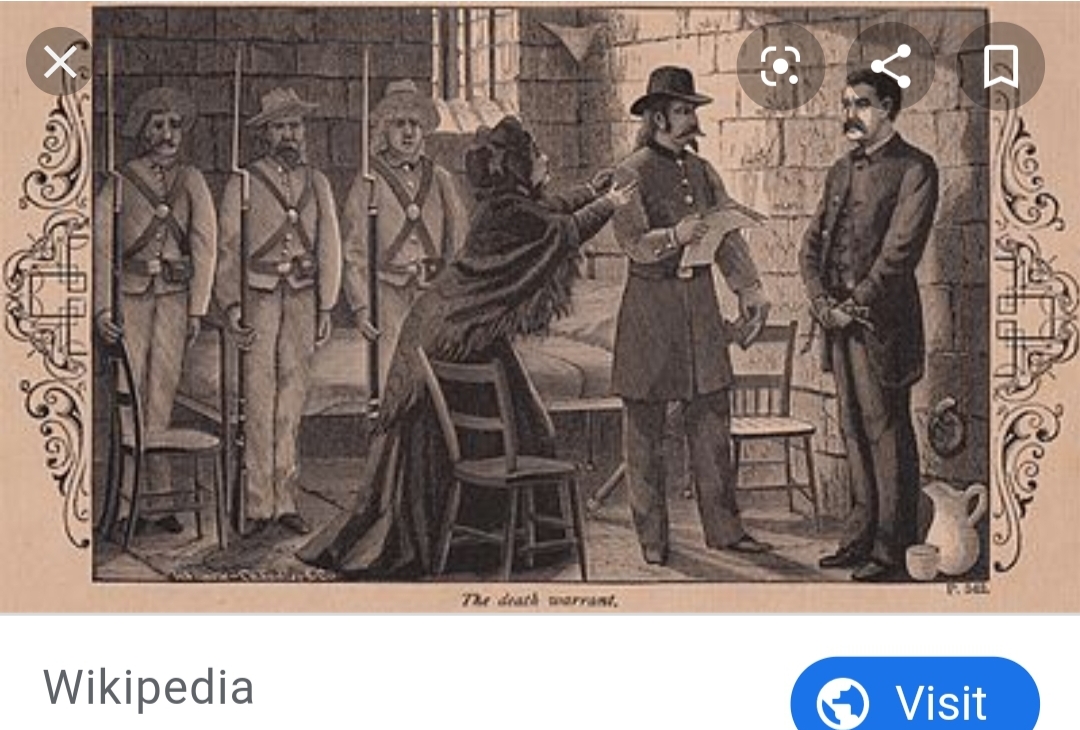 679: Hattie Lewis Lawton
Pinkerton Detective
Born: c.1837
Died: after 1862
The majority of Hattie's life is shrouded in mystery.
What is known is that she was a part of the Female Detective Bureau that Pinkerton formed in 1860 alongside Kate Warne. Hattie and Kate were both widows at the time, with Hattie being the second woman hired in 1860.
Two sources claims Hattie was mixed race but could pass as white. If true, that means Hattie was likely the first mixed race female detective.
Eventually, Hattie took a job posing as the wife of another spy named Webster in then Confederate Richmond. While there, Webster fell in and Hattie tended to him, but she was so busy tending him she was unable to send communications back to Pinkerton. The agency deployed two agents to Hattie and Webster's location in an attempt to see what had happened to them, but these agents were recognized and arrested. These agents revealed Hattie and Webster's true identities, leading to Webster being convicted of espionage and executed.
Hattie was also found guilty but was sentenced to one year in prison instead. Hattie was one of four federal prisoners exchanged for the Confederate spy Belle Boyd in December of 1862.
After returning to Pinkerton's Agency, Hattie vanishes from the annals of history.
Badges Earned:
Located In My Personal Library:
The Pinks: The First Women Detectives, Operatives, and Spies with the Pinkerton National Detective Agency by Chris Enss
Sources:
https://military.wikia.org/wiki/Hattie_Lawton
https://www.asisonline.org/security-management-magazine/latest-news/today-in-security/2019/august/security-history-hattie-lawton/
https://cowgirlmagazine.com/hattie-lawton-wild-women-wednesday/