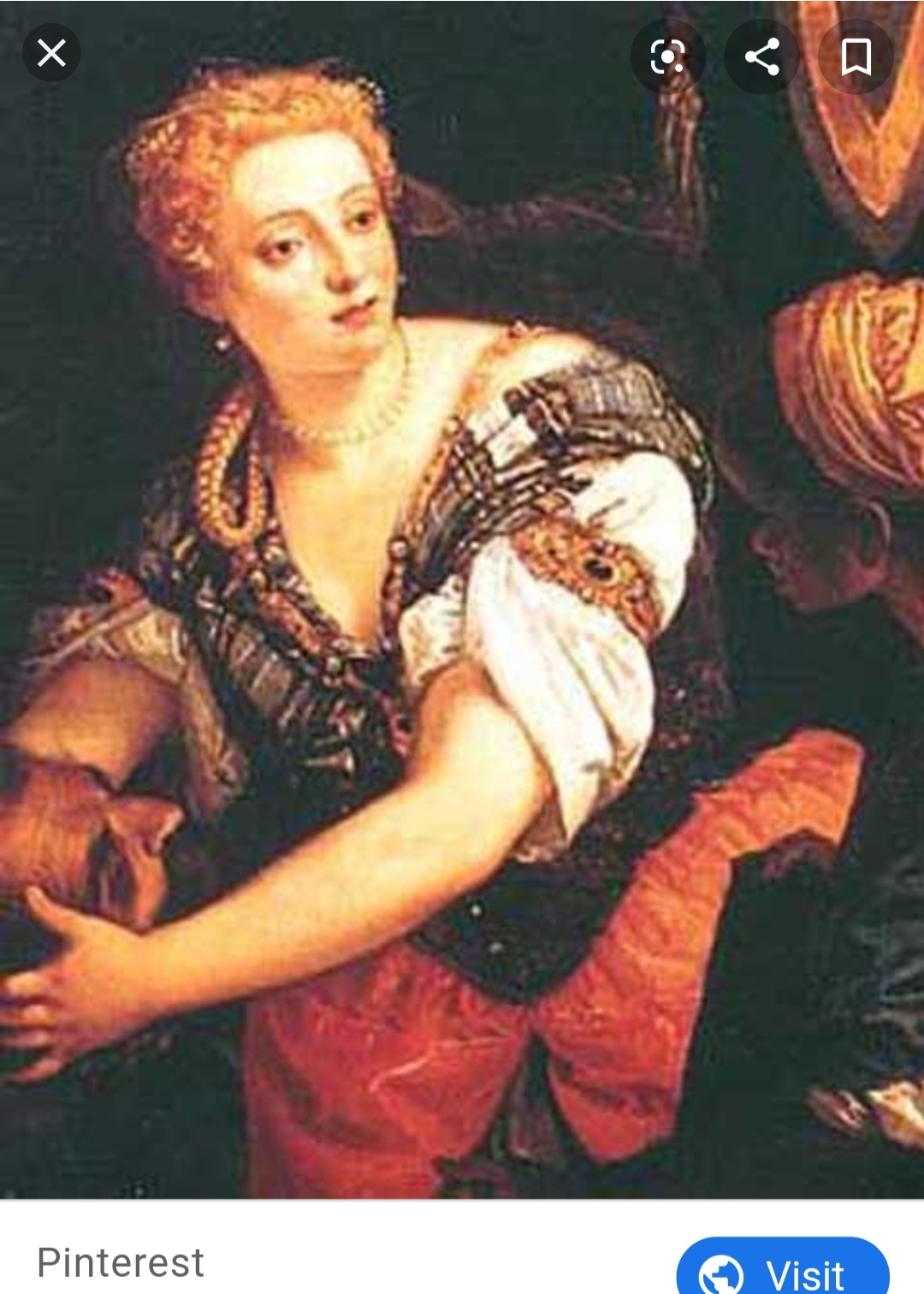 "When we women, too, have weapons and training, we will be able to prove to all men that we have hands and feet and hearts like yours."
675: Veronica Franco
Poet and Courtesan
Born: 1546, Venice, The Venitian Republic (Present-day Venice, Italy)
Died: 1591, Venice, The Venitian Republic (Present-day Venice, Italy)
Veronica's mother was a courtesan too.
Veronica was educated alongside her brothers growing up and knew how to play several instruments as well as being versed in Ancient Greek and Roman literature.
Veronica was married to a doctor in an arranged marriage but separated from him soon afterword and requested the return of her dowry (though sources seem to indicate Veronica didn't actually get it back).
She had six children from various men (three survived to adulthood) and supported herself, her children, and staff all on her own. She did this by writing and publishing poetry and by working as an "honest courtesan". In contrast to regular prostitutes, Veronica entertained her johns intellectually and physically. Veronica was so good at her job she has been hailed as the most famous Venetian courtesan of her time.
Veronica used her position and her writing to advocate for the cause of women. She fought for women's political and social rights, and their right to education. Veronica's poetry was also sexually explicit, proving she wasn't afraid of anyone. She continued to write, though her writing shifted to letters for her johns; advising them in various fields like politics, morality, and philosophy. Veronica would also create a charity for other courtesans and their children.
However, by the end of her life, she was destitute from plague that swept the city and from people stealing from her. It also didn't help when one of Veronica's financial backers died. In 1577 or 1580 (sources differ), Veronica was brought to trial after being accused of practicing magic in her home. Though she defended herself and was acquitted of the charges, the damage to her reputation was done. By 1582, her tax return shows her living in a section of Venice prostitutes usually went to die. Veronica herself died in obscure poverty nine years later.
Badges Earned:
Find a Grave Marked
Sources:
https://www.lib.uchicago.edu/efts/IWW/BIOS/A0017.html
https://dornsife.usc.edu/veronica-franco/biography/
https://www.findagrave.com/memorial/112211238/veronica-franco