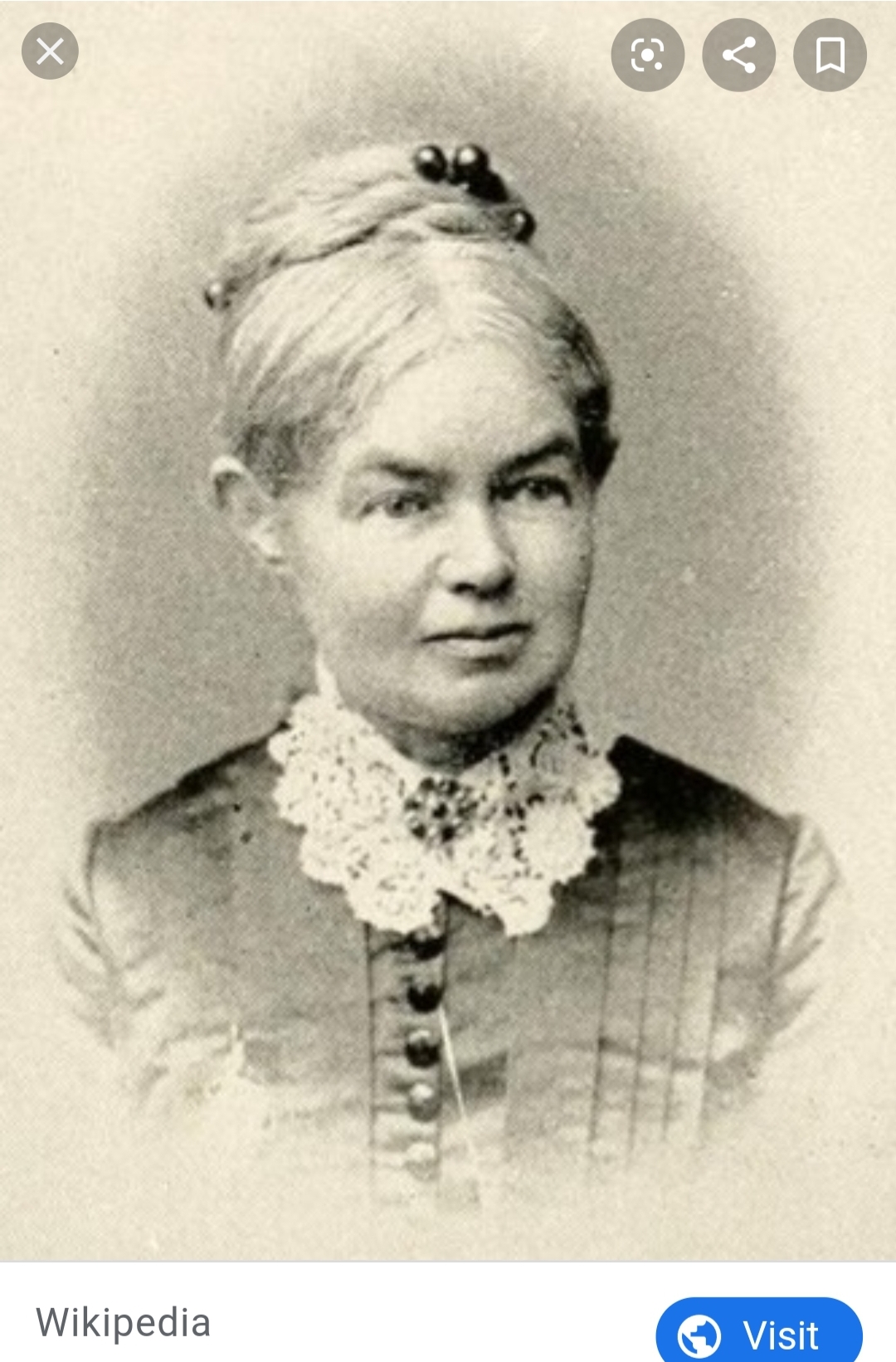 657: Emily Howland
The First Female Director of a US National Bank
Born: 27 November 1827, New York, United States of America
Died: 29 June 1929, Sherwood, New York, United States of America
Emily was also a philanthropist, educator, and advocate for African American civil rights, temperance, and women's suffrage.
Emily was friends with Susan B Anthony, Elizabeth Cady Stanton, and Harriet Tubman.
She worked at a school for African American girls before the War Between the States broke out and after she taught freed slaves in Arlington, Virginia and participated in helping the sick during a smallpox epidemic.
Emily continued working at her various jobs passed the age of one hundred years in some cases. She is also credited with convincing Ezra Cornell to make his now famed school, Cornell University, co-educational.
In March of 2019, Emily's name was in the news thanks to the discovery of a new portrait of Harriet Tubman from when she was a young woman. This new photograph was found inside one of Emily Howland's photo albums. That same album contains numerous photographs of other prominent abolitionists and civil rights leaders from the day. One of the most incredible finds, outside of Harriet's picture, is the only known photograph of John Willis Menard, the first African American man ever elected to the United States Congress (House of Representatives for the state of Louisiana, however he was never allowed to take his seat). The album is now on permanent display in Washington DC at the Smithsonian's National Museum of African American History and Culture.
Badges Earned:
Find a Grave Marked
Sources:
https://www.archives.gov/nhprc/projects/catalog/emily-howland
https://www.smithsonianmag.com/smithsonian-institution/previously-unknown-portrait-abolitionist-harriet-tubman-young-woman-goes-view-180971796/