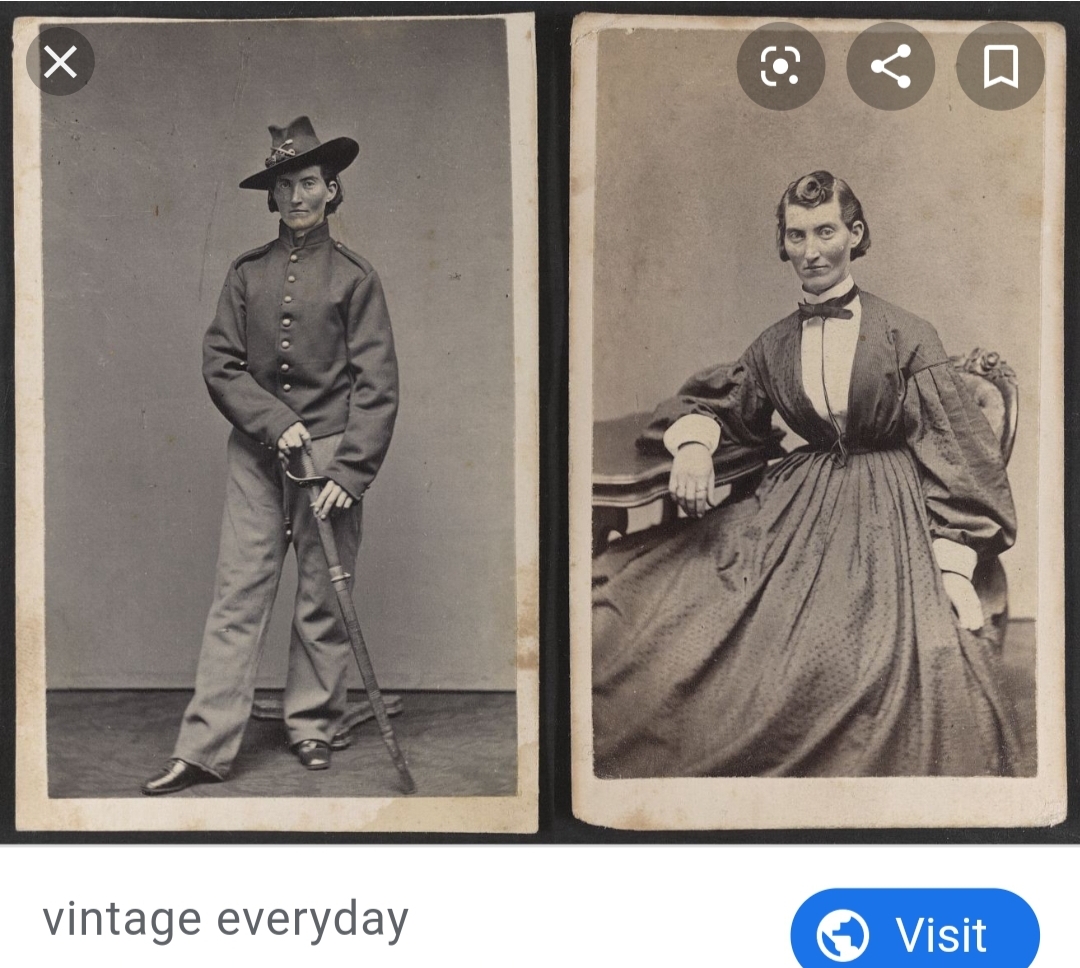 654: Frances Clayton
Union Soldier in the War Between the States
Born: c.1830, Illinois, United States of America
Died: after 1865
Frances served under the aliases Jack Williams and Frances Clalin.
She enlisted in a Missouri regiment alongside her husband and fought in several battles. It is said Frances continued to fight after watching her husband die at her feet in 1862. Frances told reporters she'd been wounded three times and fought in eighteen battles but was mustered out of service after her true identity was learned after her husband's death.
She disappeared from history in 1865, despite the fact that her name was all over several newspapers that year and the two previous. Frances was searching for someone with the authority to grant the back pay she felt was due to herself and her late husband. France's last reported sighting was in Illinois. She claimed to have been headed to Washington DC but was never seen or heard from again.
The photographs of Frances taken in and out of uniform are today seen as some of the clearest images of a female soldier in uniform. However, it should be noted that some historians doubt the authenticity of her story due to the lack of surviving archival evidence and the contradictory reports in newspapers from the time she was alive.
Badges Earned:
Find a Grave Marked
Located In My Personal Library:
They Fought Like Demons: Women Soldiers in the American Civil War by DeAnne Blanton and Lauren M Cook
Sources:
https://www.battlefields.org/learn/biographies/frances-clayton
https://historyengine.richmond.edu/episodes/view/6853
https://www.findagrave.com/memorial/93779396/frances-louise-clayton