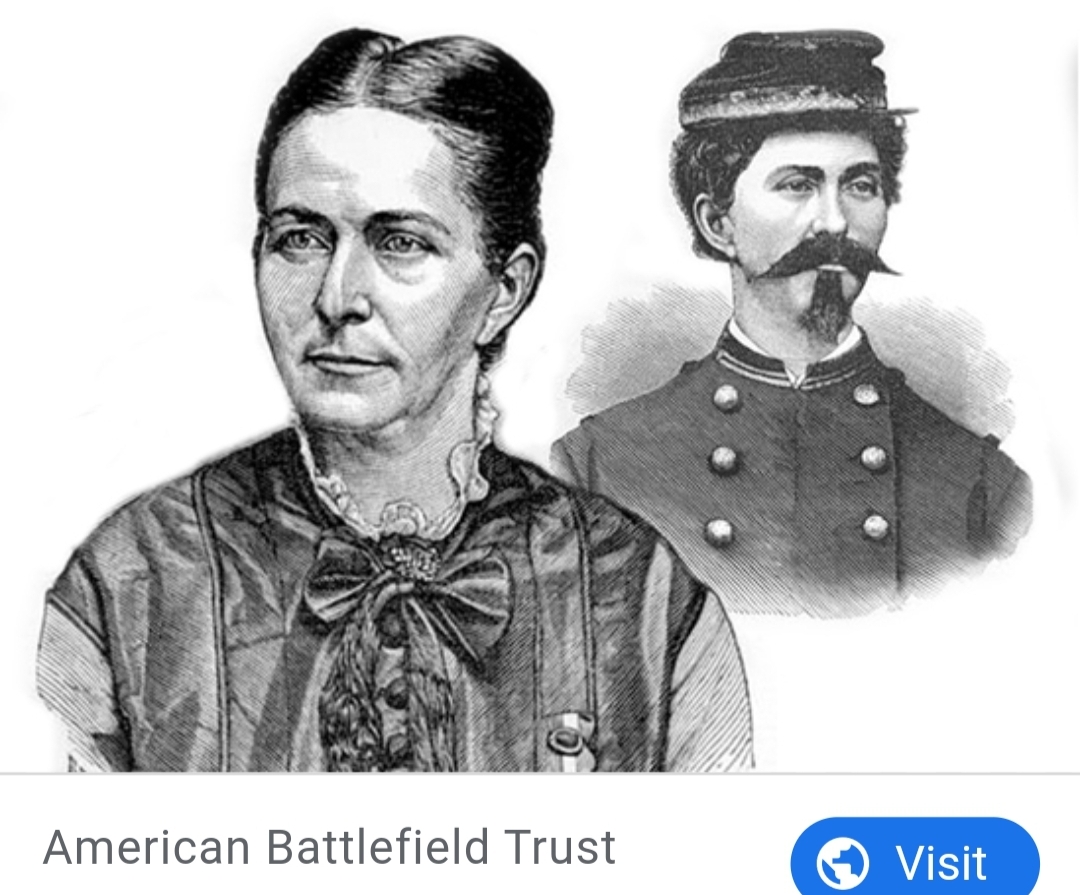 "There are some things which men can do better than women, and digging [ditches] in frozen ground is one of them…nature had evidently intended me for a warrior rather than a dirt-digger."
601: Loreta Janeta Velázquez
Confederate Spy Who Masqueraded as a Man During the War Between the States
Born: 26 June 1842, Havana, Cuba
Died: c. 1897, Possibly Nevada, United States of America (See Below)
Loreta enlisted in 1861 without her husband's knowledge (he was also a soldier).
She later wrote an account of her exploits in the war. Loreta also self-awarded herself the rank of lieutenant and used the name Harry T Buford.
Loreta was born in Cuba but was sent to New Orleans as a young girl. She lived with her aunt and received a nice education befitting her affluent background. However, when Loreta was fourteen, she eloped with an army officer from Texas.
When Texas seceded from the Union, Loreta's husband went off to fight but forbid his wife from taking up arms alongside him. Obviously, this didn't sit well with the courageous Loreta.
According to her book, she went to Arkansas and raised a regiment of volunteers before marching them to Florida and presenting them to her husband (she pretended to be his commanding officer). Her husband was killed in a shooting accident a few days later.
Loreta is known to have fought at the First Battle of Manasses (also known as Bull Run). After the battle, Loreta switched back to feminine clothes to act as a spy in Washington DC. When she returned home to the south, Loreta was inducted into the Detective Corps. Once again though, Loreta didn't like the life she found herself in, and soon afterward returned to her role as Lieutenant Buford.
It was in this role that Loreta partook in the Battle of Fort Donelson where she was wounded in the foot. Loreta returned home to New Orleans instead of seeking treatment at the camp hospital for fear of being discovered female. Soon after, Loreta was arrested on suspicion of being a Union Spy, which obviously had no basis in reality. Loreta was released but fined for posing as a man.
Undeterred once again, she ended up re-enlisting and was put on burial duty at the Battle of Shiloh where she was wounded once more. Unfortunately for her, an Army doctor discovered Loreta was a woman. And so, Loreta finally ended her career as a soldier and went back to working a spy.
She married again but this husband died soon after. Then Loreta married for the third time and moved to Venezuela but when her third husband died, she returned to the United States and gave birth to a baby boy. Loreta published her memoirs to help support her son.
After the publishing of her book, Loreta drops off the map. It is believed she died in 1897, but no actual evidence to document this date has been uncovered. She was last known to be living in Nevada and may have married for a fourth time.
Badges Earned:
Find a Grave Marked
Located In My Personal Library:
They Fought Like Demons by DeAnne Blanton and Lauren M. Cook
Uppity Women Speak Their Minds by Vicki Leon
Sources:
https://www.battlefields.org/learn/biographies/loreta-janeta-velazquez
https://uncpress.org/book/9781469633190/the-woman-in-battle/
https://civilwarwomen.wp.tulane.edu/essays-3/loreta-janeta-velazquez-and-harry-t-buford/
https://www.findagrave.com/memorial/8564447/loretta-jeneta-velasquez