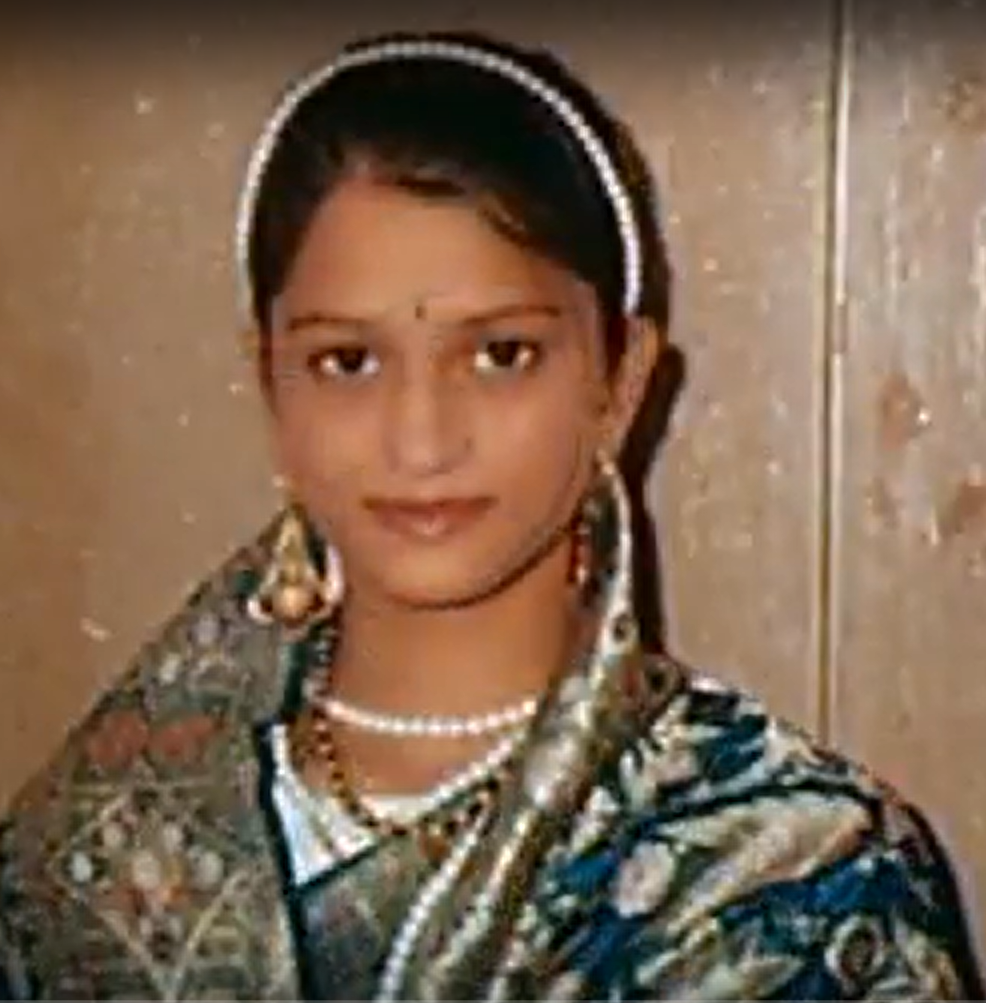 "The family has been demanding a Toyota Qualis. I had spent about Rs 7 lakh in the marriage and was not in a position to give any more. She was repeatedly humiliated and harassed by [her husband] over dowry."
"They killed my daughter in a planned manner. How can she hang herself from a door's handle which was just 3 feet above the floor level?"
Both quotes from Kajal's father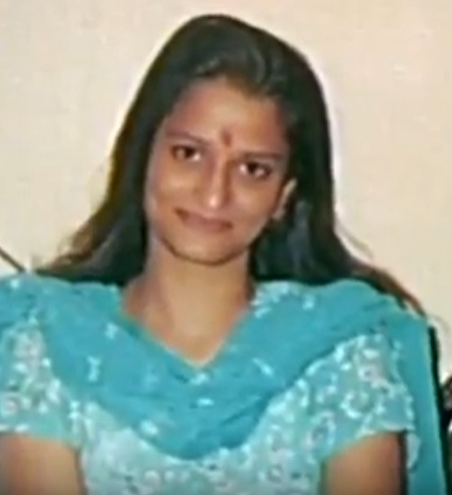 564: Kajal Singh nee Sharma
Dowry Crime Victim
Born: c.1979, India
Died: 9 June 2003, Delhi, India
Kajal's case was shown in the Dowry Law program by the BBC. Unfortunately the copy of the program that was formerly on YouTube has been removed.
Her in-laws said Kajal committed suicide by hanging herself off the back of a doorknob, but her immediate family says they killed her in an attempt to move on to another girl for another dowry.
At the time of her death, Kajal was in her final year of schooling at the National Medical College, Kolkata, and her husband was unemployed despite getting a medical degree in Russia.
They had been married for less than six months. Her husband was the kind of loving man that wrote her a letter claiming he hated her for her shrewdness.
Kajal's father alleged his daughter was not allowed to contact her birth family after the wedding except on monitored phone calls. She was not allowed to visit her family in person and was repeatedly harassed for more money, a car, and more expensive items. The next thing the Sharma family knew, Kajal was dead.
Kajal's birth family immediately filed a complaint citing dowry crime. Her husband and both parents-in-law were arrested and charged with harassment for dowry, breach of trust, and dowry death. However, they were all released on a technicality soon after, and there have been no updates since 2003 on the case.
In 2003, it was estimated dowry deaths made up between 6,500 and 25,000 deaths in Delhi each year.
Sources:
http://news.bbc.co.uk/nol/shared/spl/hi/programmes/correspondent/transcripts/dowrylaw16-11-03.txt
https://timesofindia.indiatimes.com/city/delhi/Newly-married-found-dead-in-Pusa-Road-flat/articleshow/16382.cms
https://www.telegraphindia.com/india/dowry-stink-in-medic-death/cid/816232