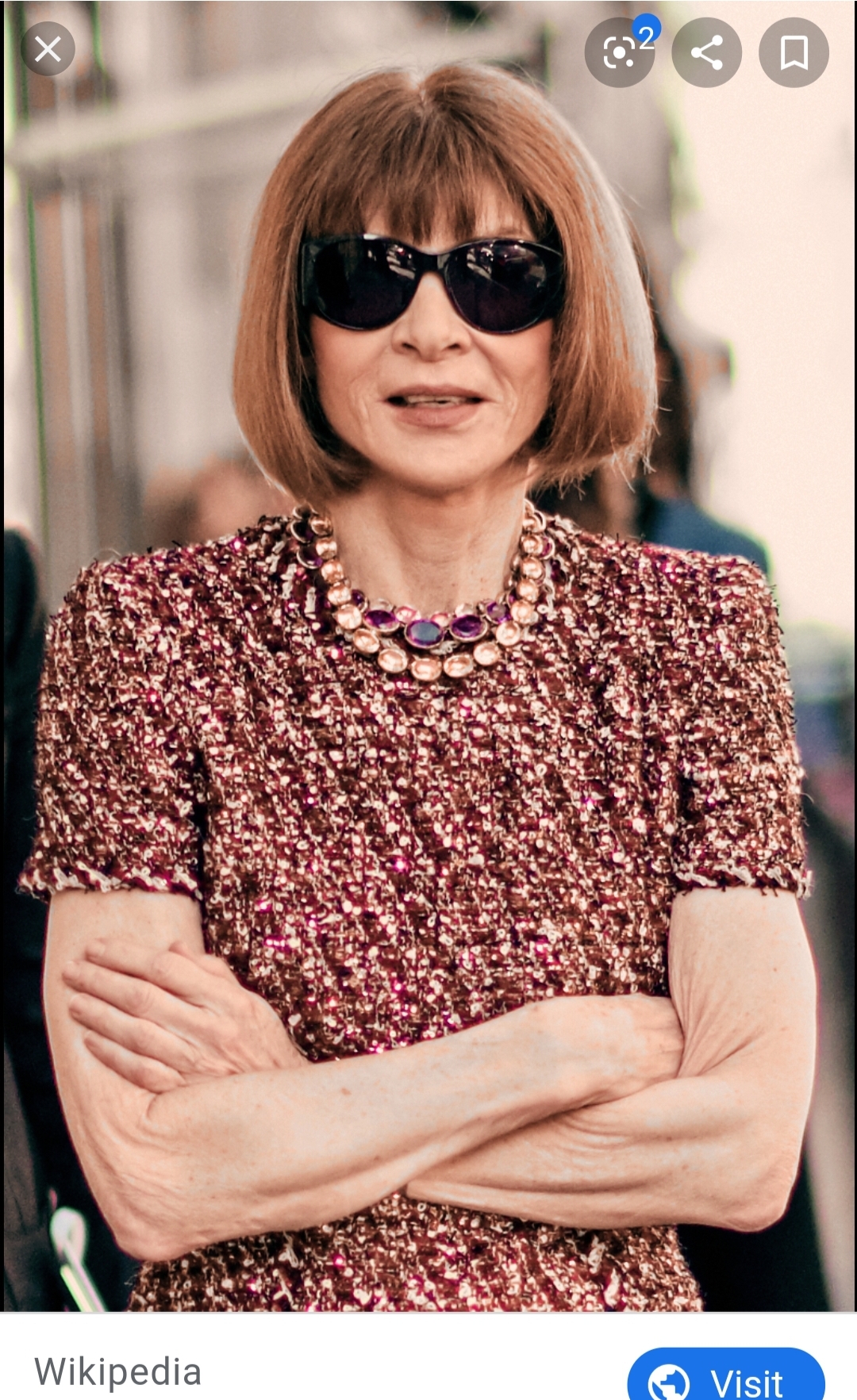 "People respond well to people who are sure of what they want."
552: Anna Wintour
Editor in Chief of Vogue
Born: 3 November 1949, Hampstead, London, United Kingdom
According to Biography.com, she is also known for her "iconic pageboy haircut and large sunglasses."
Anna became an editor at American Vogue in 1988, but worked at various newspapers before that, including HG—which was known as Home and Garden before she got her hands on it. Anna has also been credited with helping launch the careers of Alexander McQueen and Marc Jacobs.
She wrote an open letter to Hillary Clinton in 2008 after Clinton declined appearing in Vogue during her Presidential Run for fear of being too "Feminine". Anna's letter is so iconic, and I'll quote it here: "The notion that a contemporary woman must look mannish in order to be taken seriously as a seeker of power is frankly dismaying. This is America, not Saudi Arabia. It's also 2008: Margaret Thatcher may have looked terrific in a blue power suit, but that was 20 years ago. I do think Americans have moved on from the power-suit mentality."
Anna is so fashion forward she even wore pencil mini-skirts during both of her pregnancies.
Her former assistant wrote The Devil Wears Prada; claiming the story is inspired by her real-life working environment with Anna. Anna, for her part, wasn't fazed, and appeared at the film's premiere in 2006 dressed in Prada.
Anna's work also dips into fields outside of fashion. She has created and helped fundraise for various charities and funds, including The Twin Towers Fund, various funds for up and coming fashion designers, AIDS organizations, and more.
Badges Earned:
Located In My Personal Library:
The Palace Papers: Inside the House of Windsor- The Truth and the Turmoil by Tina Brown
Sources:
https://www.biography.com/media-figure/anna-wintour