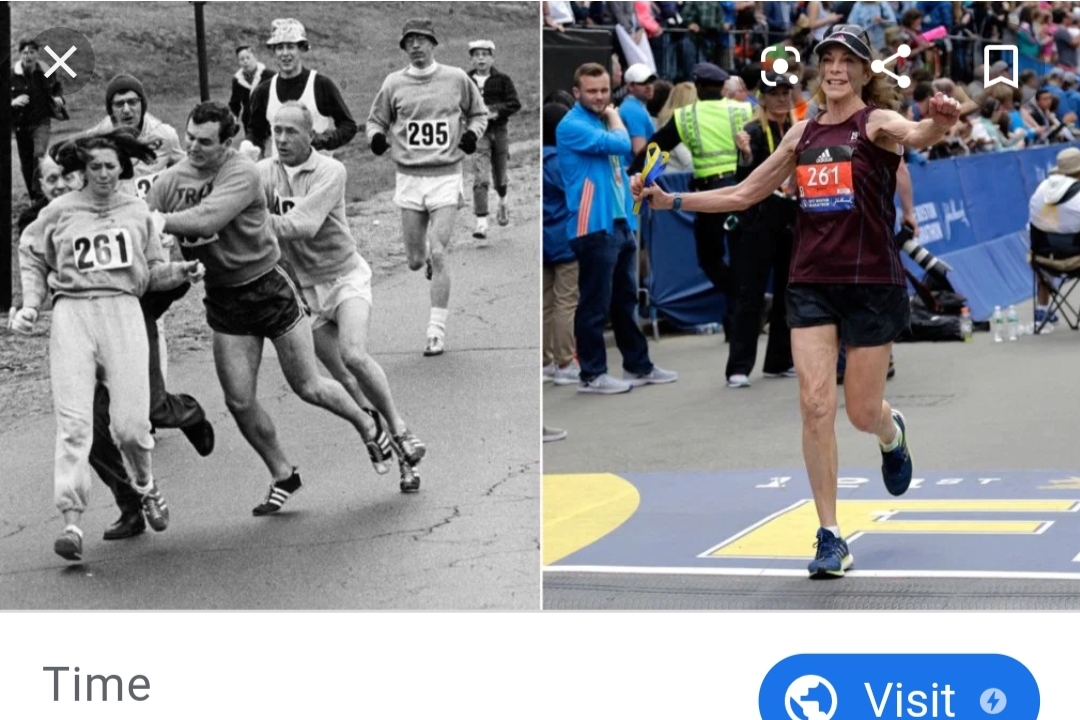 "Get the hell out of my race and give me those numbers!"
-Jock Semple, the Race Manager Who Tried to Stop Kathrine from Finishing
532: Kathrine Switzer
The First Woman to Run the Boston Marathon as a Numbered Entrant
Born: 5 January 1947, Amberg, Germany
Kathrine ran this historic race in 1967.
She has also worked as a television commentator and author.
At the marathon in 1967, a man attempted to stop her from completing the race but her boyfriend at the time shoved him to the ground to allow her to finish. They soon learned the man was actually, also, the race manager.
Kathrine and her other friends eventually finished the marathon after four hours and twenty minutes.
Women were not officially allowed to compete until 1972.
Kathrine would return to run in the Boston Marathon in 2017 for the fiftieth anniversary and she was given the same bib number. She has run over thirty marathons in her career.
Sources:
https://kathrineswitzer.com/1967-boston-marathon-the-real-story/
https://www.forbes.com/sites/andyfrye/2019/04/02/kathrine-switzer-talks-boston-marathon/#3ee10796a35d