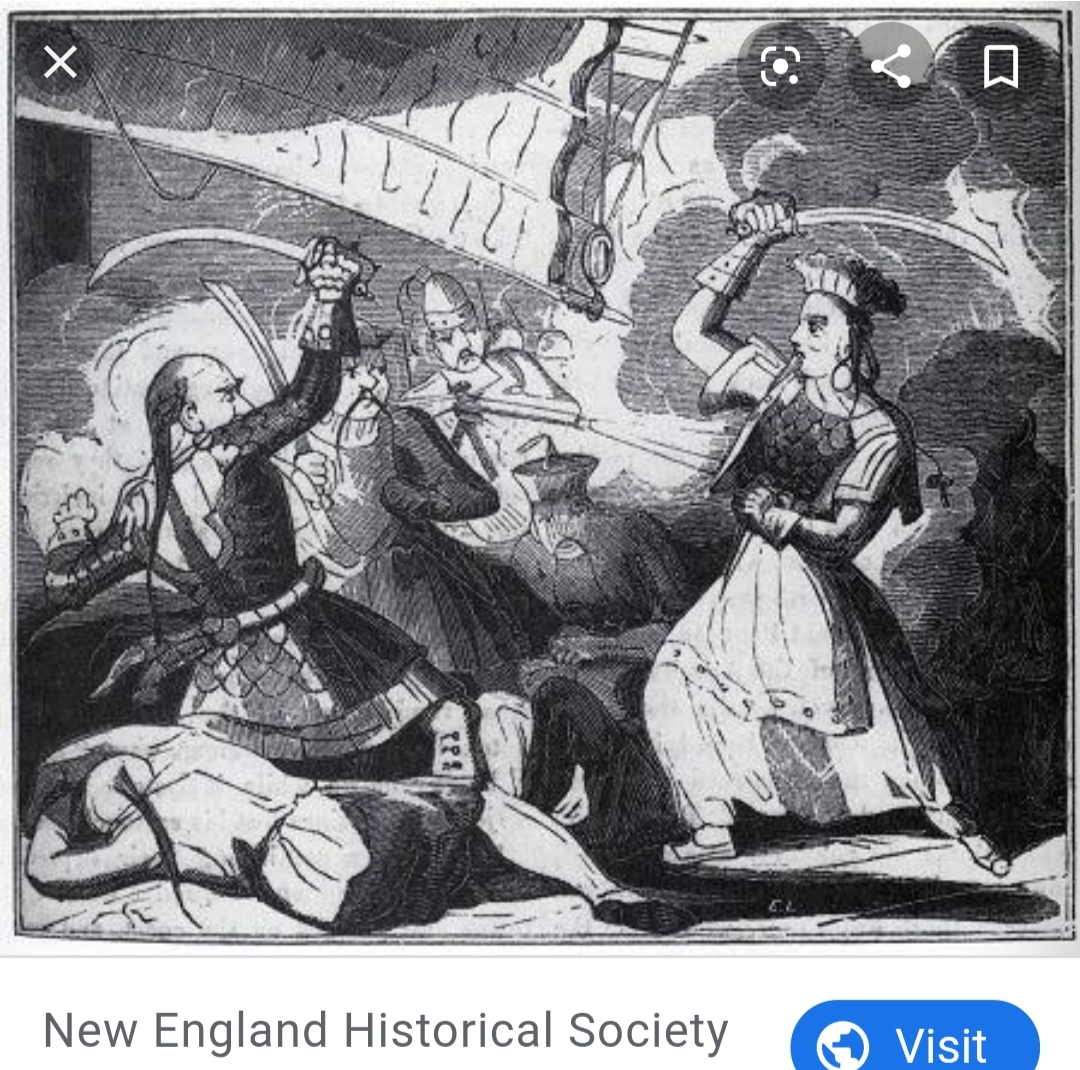 438: Rachel Wall
American Pirate
Born: c.1760, The Colony of Pennsylvania (Present-day Carlisle, Pennsylvania, United States of America)
Died: 8 October 1789, Boston, Massachusetts, United States of America
Rachel left home at the age of sixteen and worked for a time as a domestic servant before her on-again-off-again boyfriend convinced her to become a pirate (possibly the first female pirate born in North America).
They robbed at least twelve ships and killed at least twenty-four sailors (supposedly, the majority of the facts of her life are disputed for multiple reasons. This account is the best summation of the surviving records).
Her now-husband possibly died when their ship was wrecked (in her later confession she stated she didn't know where he was but evidence suggests he and his crew were lost at sea), and Rachel began stealing from ships docked in the harbor instead.
Rachel was charged with petty theft several times; however, she was finally convicted of a charge she claimed to be innocent of—highway robbery—stealing a bonnet and shoes from a seventeen-year-old girl she found along the road. She admitted guilt on several counts of piracy but not of stealing from the girl.
Rachel was hanged in front of a crowd of thousands, the last woman to be publicly executed by hanging in the state of Massachusetts and among the last people in the state to be executed for robbery. Her death warrant was signed by the governor of Massachusetts at the time, John Hancock.
Badges Earned:
Find a Grave Marked
Sources:
http://www.annebonnypirate.com/famous-female-pirates/rachel-wall/
http://www.masshist.org/beehiveblog/2018/09/rachel-walls-confession-the-words-of-a-pirate/
https://www.findagrave.com/memorial/74764082/rachel-schmidt-wall